Small Business Loan Requirements and How To Qualify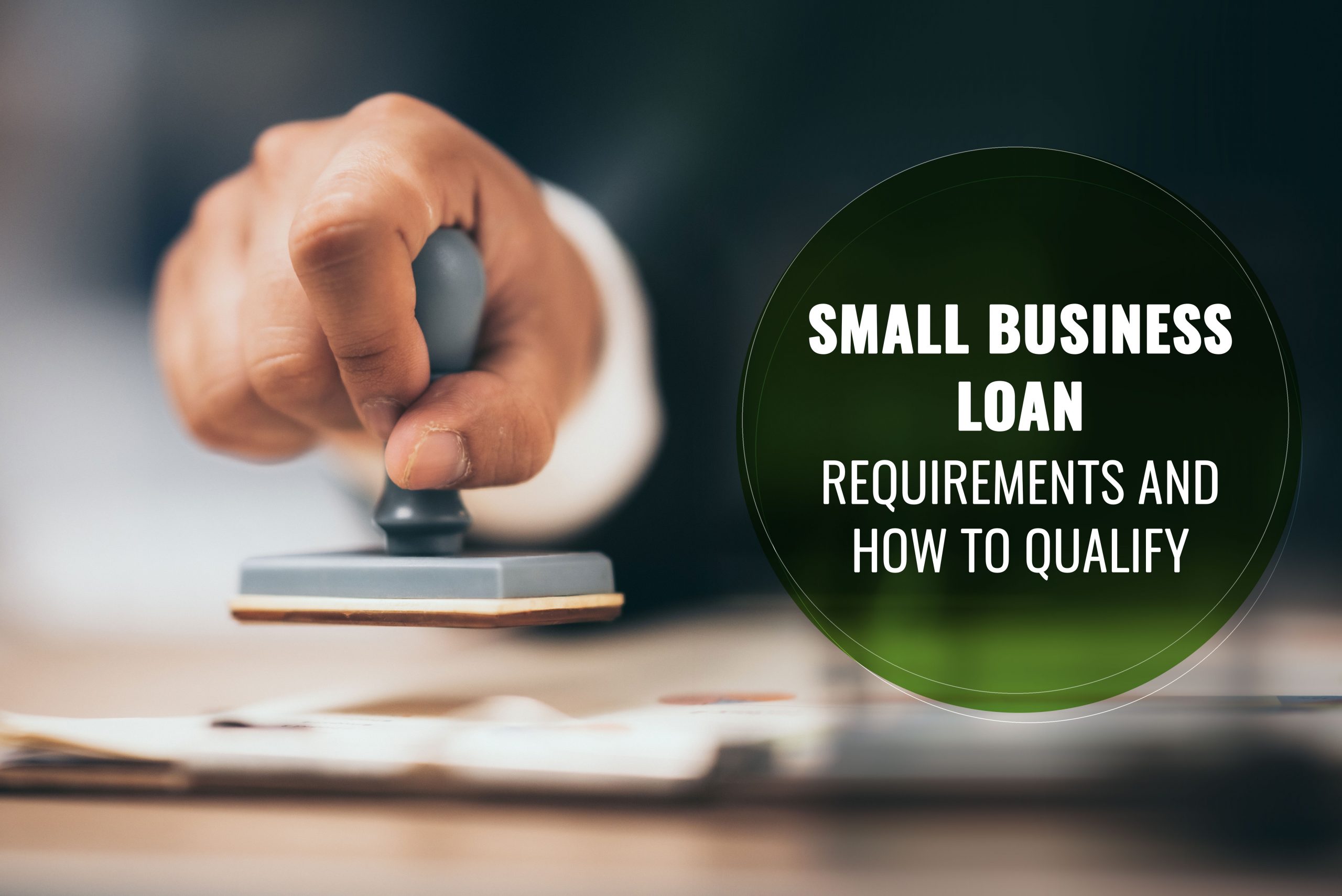 Small Business Loan Requirements and How To Qualify
Is it time to grow your business? If so, you require working capital to help you hire new employees, get a new office space, and buy supplies and equipment. You also need to market your company and focus on getting new leads and clients.
Most aspiring or existing business owners don't have enough working capital in their savings to get going, and a small business loan can be helpful.
However, it can be confusing to get a small business loan. Lenders have to measure the risk, so depending on your time in business, credit score and industry requirements will vary. We will cover the most common types of loans in this article.
To cut through the red tape and help you secure financing for the small business, here are a few loan application requirements you should know about. Once you understand the basics you will be in a better position when calling and applying with a lender and increase your chances of approval.
Loan Types
Before diving into the requirements for getting a small business loan, it's important to know what types of loans are available. These can include:
Equipment Loans – Buy physical assets for the business, including heavy equipment.
Business Lines of Credit – Spend a particular amount and pay interest based on what you spend.
Merchant Cash Advances – With these, you get a lump sum and promise a percentage of future sales.
Invoice Factoring Loans – You get paid the amount of any outstanding invoices so you're not waiting on customers who don't pay immediately.
SBA Loans – These are endorsed by the Small Business Administration, so they often have low interest and are reliable.
Working Capital Loans – You get the funds to pay employees, handle daily operations, and more.
Unsecured Business Loans – You don't need collateral for these loans.
Term Loans – More documents may be required and typically is for well-qualified customers.
Startup Loans – These loans are designed to help you get started and will require a strong credit profile.
Loan Requirements
For those who have a great credit score, you can often find low rates for your loans. However, lenders do look at business and personal credit histories and scores. As many SMB owners don't have much business credit, a high personal credit score is even more important.
Typically, scores of 600 or less will qualify for higher rates and will tend to have short repayment terms. For these types of cases, it is recommended that you also work on improving your credit score and start building business credit.
Consider requesting your free credit report each year from the three credit bureaus (TransUnion, Experian, and Equifax). You can also use CreditKarma which offers fast and also free alerts services.
Cash flow is so important for your business. You need a healthy and steady stream to show lenders that you can handle the loan payments. In a sense, this is the representation of your company's health.
With that, most lenders look at your expenses to see how profitable you are. If you lack appropriate cash flow, it might be harder to get a loan.
Through invoice factoring loans can be great, they come with a few downfalls. Most company owners should focus primarily on SBA-backed loans and cash advances when they need extra money to grow.
Many lenders require you to be in business for at least one year before offering a loan. However, you need to have a business going successfully for two years to qualify for an SBA-backed loan.
Online lenders are the best choice if you're beginning. You can get a loan with just a year in business.
You should be aware that most lenders look at your debt-to-income ratio. This measures the percentage of your debt payments against your income each month. It's best to have a 50 percent debt-to-income ratio (or lower).
Small business lenders are often wary of lending to those who already have loans. It's best to pay things off as quickly as possible and keep your debt amount as low as you can.
With that, the lender asks to see a balance sheet. This document summarizes the business's financial health, such as equity, liabilities, and assets. The total assets should be equal to the sum of your equity and liability accounts.
Always try to keep a low balance on your lines of credit and credit cards (roughly 10 percent for each account). High balances hurt your credit score and can negatively impact your personal financials.
Some lenders might require collateral, such as real estate, equipment, invoices, or the business itself. This just means that you must sign over a tangible asset that you own. If you don't pay off your loan, the lender can take whatever collateral you offered to receive payback.
It's often best to avoid having to use collateral. Things happen, and you don't want to lose what you already have if you are late with a few payments. Some lenders require no collateral. For example, GoKapital offers various business loans for all walks of life.
The industry for your business can also be a deciding factor for the lender. Some industries are considered riskier than others. For example, if you are in the adult entertainment or gambling industry, it might be harder to secure a loan.
Sometimes, seasonal industries get into trouble. For example, landscaping companies, golf courses, and ice cream sellers must have enough cash flow to get through the off-season.
Since those industries have more ups and downs than others, it could sometimes be hard to get approved for your business loan. However, it isn't impossible.
Conclusion
Understanding what most lenders require is the first step. You should know your credit score, decide what collateral you're using, if any, and gather your appropriate documents, such as your business license, tax returns, balance sheets, and bank statements.
If you're searching for financing for your small business, please contact GoKapital. There are various options available to help aspiring entrepreneurs or apply online to get started today!