Is Buying an Existing Business a Good Idea? The Good, The Bad, and The Ugly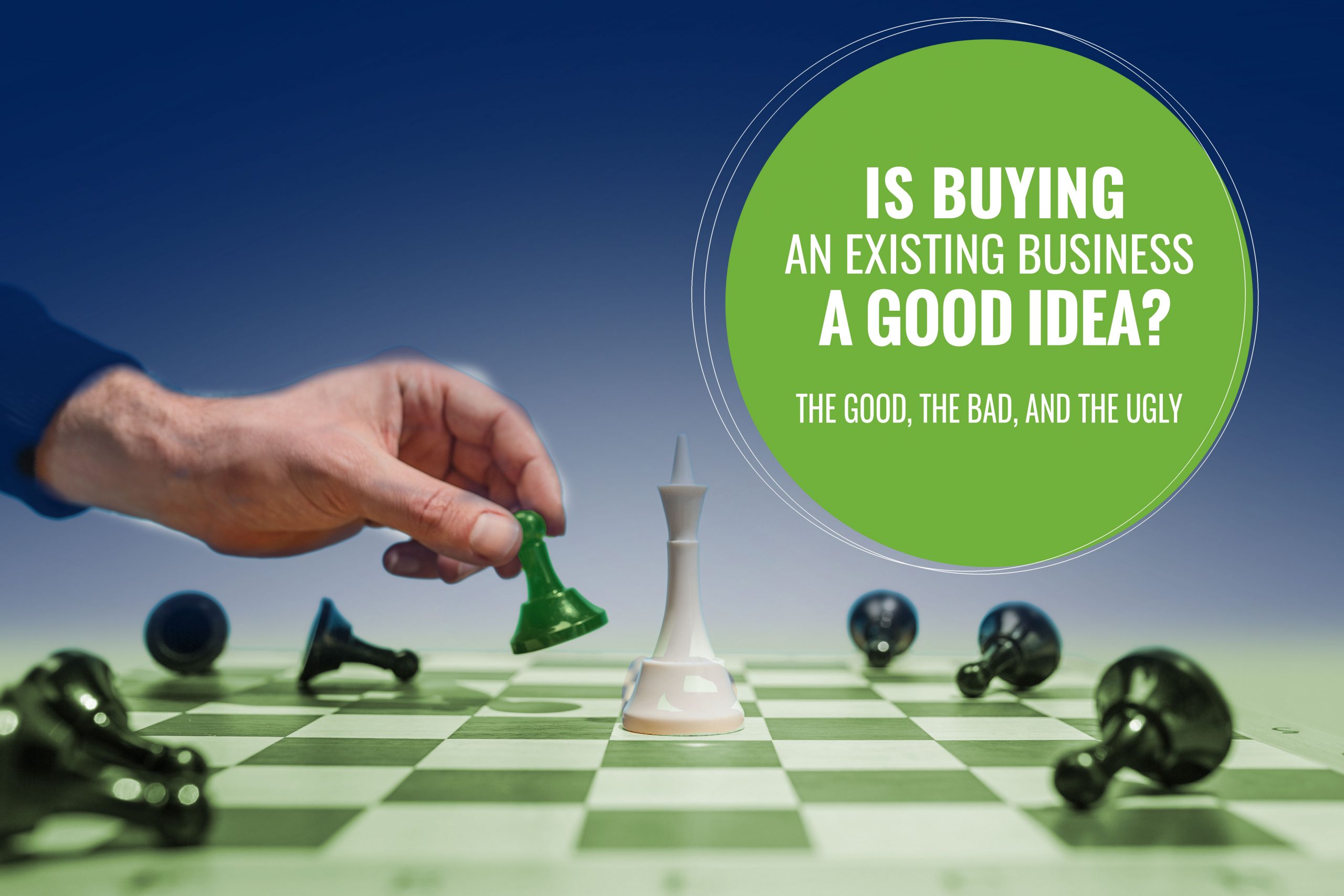 Is Buying an Existing Business a Good Idea? The Good, The Bad, and The Ugly
When someone mentions that they want to start their own business, the first thing that comes to mind is generally money, 80-hour workweeks, and the significant failure rate of establishing a firm from scratch. However, starting your own business does not have to be this way. Enabling someone else to put in the initial hours and validate the notion before stepping into their role has a lot of advantages.
In this article, we answer the question, "Should you buy an existing business?" GoKapital also looks at the benefits and drawbacks of purchasing an existing business. These differ depending on your skills and the business you're considering buying, and while success isn't assured, the failure rate of businesses under five years is extremely high. You must carefully assess the benefits and drawbacks of purchasing an existing business.
The Pros and Cons of Buying an Existing Business
Like any venture, there are positive and negative aspects to consider. Below, we discuss the pros and cons of buying an existing business:
The Pros
This is a proven concept – The unproven concept is one of the most difficult aspects of launching a business. What is the market's reaction going to be? How would you entice customers to come to you? More importantly, can you do so in a consistent and profitable manner? Finding a well-established firm with profitability and steady revenue may be the simplest approach to start your own business.

It is often easier to finance – By their nature, traditional bank loans involve underwriting criteria relating to time in operation and debt service ratios, which require past revenue. When a company has a demonstrated track record, it is sometimes easier to obtain finance. A bank could assist you with buying an established business with as low as a 10% down payment if you combine typical bank financing, which usually includes working capital, with a percentage of seller financing. GoKapital can also help you and discuss the different financing options available to you. If you are looking for a private lender instead of a bank, we are the perfect solution for you!

You can save time and money – From a time and financial aspect, starting a new firm can be challenging. You need time and money to refine your goods or services and develop a successful marketing and consumer acquisition strategy. An established company should have tried out all of the numerous marketing channels and figured out what works and doesn't. This may enable you to enter the firm and expand on what is currently profitable.

There is a database of existing customers to which you have access – An existing company already has a customer database, so as a new owner, you can focus on developing deeper ties and monetizing them. Working with current customers is almost always less expensive than obtaining new ones. Simultaneously, you can continue to promote the company and gain fresh market share.

You have an immediate cash flow – Building a company from scratch might be difficult unless you have a lot of money. It's one thing to formulate a unique venture with your college friends and launch a company from your dorm room. If you find yourself in this circumstance, starting a business may be a viable solution. However, if you have financial obligations, such as a family to support, purchasing an existing firm can offer you the instant cash flow you require.
Thus, is buying an existing business right for you? Due diligence and your personal financial projections and analysis are all part of the procedure of buying an existing business. Establish what sustainable salaries you require, and then ensure that the company has the cash flow to sustain you while also funding operations, debt servicing, and expansion.
The Cons
Learning all the facts of the business is challenging – Unfortunately, not everyone is as trustworthy as we would like to believe. As a result, you should look into the financials of the company and make sure that the owner is being honest and straightforward. If you don't, you risk buying someone else's issues. You might be able to save money by hiring an expert to assist you with this.

You may have to deal with old and outdated equipment – Frequently, businesses are sold because the present owners are unable or unable to invest the time, effort, and money necessary to continue developing and improving the firm, which includes maintaining equipment. Inspection of each piece of machinery and equipment should be part of your due diligence. Check to see that everything is in functioning condition and hasn't been neglected.

There may be a poor existing company culture – Staff and corporate culture have the power to make or break a firm. Ensure you evaluate present personnel and the condition of the culture to see whether you need to make any changes.

You have to deal with previous accrued payroll or sales taxes – Payroll and sales tax payments are frequently missed before and throughout changes in ownership, and the new owner may be left with them. Even if the transfer involves an asset sale, ensure you obtain clearance from the local tax jurisdiction to prevent any form of successor obligation. Make sure you're buying a company that doesn't have any hidden liabilities.

There might be a lack of industry expertise and experience – You should preferably have skills and experience in the company area to take over and not only sustain but grow the firm to the next level. Focusing purely on the money is not a great strategy.
Contact GoKapital for Your Financing Options
Purchasing an established and lucrative firm could be a safe and quick method to start your own business, but you need to analyze the advantages and disadvantages of each scenario and make the best selection for your entity and future.
You do not want to let something like finances ruin your chances of becoming an entrepreneur. GoKapital is a private lender that can offer you business loans and real estate financing. Contact us today if you want to discuss the financing options available to you, an online application is also available for your convenience.