CANNABIS BUSINESS LOANS
FINANCING SOLUTIONS
At GoKapital Business Financing
We strive to make this process as simple as possible
With the growing popularity of marijuana decriminalization and legalization for medical and recreational uses, there are some great opportunities emerging for lucrative businesses in the cannabis industry.
However, due to the nature of the cannabis-related business or shop, it can be difficult to secure a loan and the necessary financing from a traditional bank or credit union.
Timing can make all the difference in the success of your cannabis business, so securing financing now as regulations change can help you to develop and establish your marijuana business with plenty of room to grow.
Dispensaries can offer direct cannabis sales to consumers for medical or recreational use; they often provide access to a number of cannabis strains that are ideal for treating specific conditions or achieving specific effects.
Obstacles to Cannabis Business Funding
Despite the growing popularity and legality of cannabis products in states across the country, the federal government still considers sale, purchase or use of cannabis products to be illegal. This means that obtaining a loan can be difficult because federal banking laws consider banks that offer cannabis business loans to be open to prosecution, and banks are risk-averse even under circumstances that allow marijuana businesses to receive small business loans. This means that FDIC-insured banks will most frequently deny all marijuana-related business loans, even opening a business checking account is not easy and only local credit unions are willing to do it.
In fact, under 40% percent of all dispensaries even have bank accounts. Despite the popularity, medical benefits and relative safety of cannabis, it remains classified as a Schedule I drug at the federal level. This is the same classification that applies to cocaine, heroin, and other much "harder" substances. While legislation has been introduced to change the scheduling of marijuana, none has yet been passed — which leaves cannabis working capital from your local bank to be a substantial obstacle.
However, there are alternative options that can help you secure funding for your dispensary or other cannabis-based businesses. Alternative business financing for the marijuana industry is available from specialized and innovative business lenders like GoKapital.
Developing Your Dispensary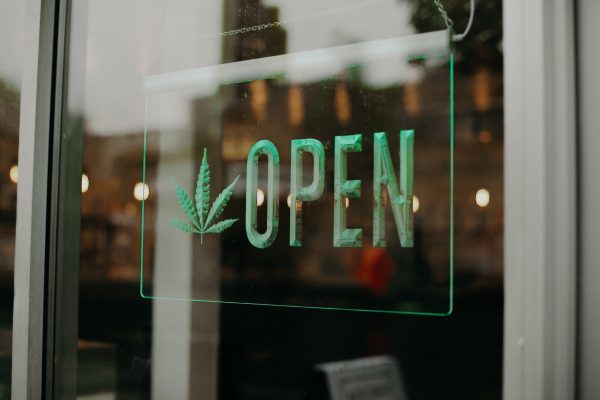 As a business owner, getting active in the cannabis industry can be a lucrative path to success. Even if you've already been in a cannabis-related business for some time, introducing dispensary services can create a whole new line of marketing for your store or other small business. Cannabis business loans can help to secure your future and ensure you have the funds to continue and expand your business.
There are a few steps to keep in mind when planning to start a marijuana dispensary of your own, including the following:
Check the laws:

Get to know the laws of your state, including whether the recreational use is allowed, requirements for medical use, the amount which you are allowed to sell and any restrictions on plants. It's also a good idea to investigate proposed legislation on the cannabis industry. You can also research taxation and how to handle the proceeds of your business in line with the law.

Verify your eligibility:

Some states have restrictions on pursuing cannabis businesses. Check to make sure that you're prepared for any necessary background checks.

Investigate your location:

Keep an eye out for a rental space that is properly zoned and is open to a cannabis industry tenant. In some cases, you will need to avoid areas near schools, churches, parks or other public buildings frequented by children.

Develop your business plan:

Having a great idea and knowledge and interest in cannabis is not sufficient. You need a business plan to put your dispensary on the road to success. You can use this plan when applying for cannabis business loans.

Get legal:

Your state may require a license for cannabis businesses. Get prepared to apply and pay the fees for your marijuana business license.

Secure your product:

It's important to keep state law in mind when purchasing or growing your product for sale. Make sure to keep track of your product flows. A good product can make all the difference in your dispensary's reputation.
You've followed all of the procedures and are ready to get going with your marijuana business if you can just secure the necessary cannabis working capital. There are real alternative lenders that offer meaningful alternatives to your local bank and can secure marijuana business funding for your promising enterprise.
Get Working Capital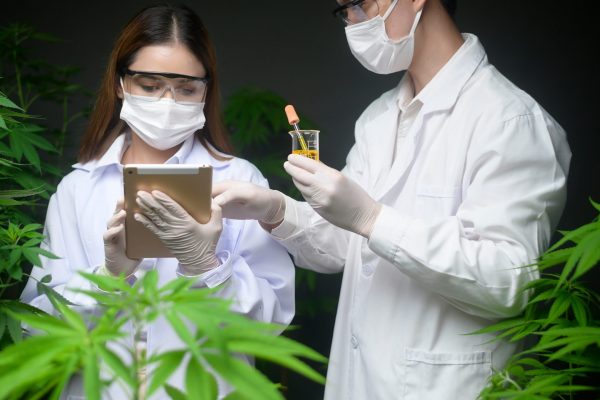 GoKapital offers Quick Business Loans that provide capital in amounts ranging from $50,000 to $5,000,000. These loans are not originated by an FDIC-insured bank, so GoKapital can proudly serve alternative businesses and provide cannabis business funding without fear. The minimum qualifications for a GoKapital Quick Business Loan are simpler than those of banks and don't create the same bars to applicants in the cannabis industry. GoKapital specializes in small business loans and knows the small business market well. When you have had your business for over four months, have a FICO score of over 500 and have annual sales of over $150,000, you're in a great place to secure a Business Cash Advance.
It's easy to get started, and there are many great options. Business News Daily even included GoKapital on its list of "Best Alternative Small Business Loans 2021". The simple, secure application process will take just minutes to complete online and will ensure your qualification for small business financing. You'll receive a quick response about your approval status and the options available for you. After a review of the revenues of your business, GoKapital can issue approval within 24 hours with immediate access to funds. There's no obligation to accept the loan; when you begin the easy application process today, you can find out more about the options available for cannabis business financing.
GoKapital offers a 95 percent approval rate across its range of funding programs. By working with an advisor, you can best determine the funding program that suits the needs of your cannabis business. With GoKapital's Quick Business Loans, it's easy to help you secure marijuana business funding. As a professional in the cannabis industry, you deserve equal access to funds. We help make it easier for people in this "risky" yet growing industry to access the working capital they need to achieve meaningful, long-lasting success. You can start today with a simple Online Application.
Looking for more information on the industry take a look at this interesting article,  who are the Winners and Losers of Cannabis Legalization in the United States.
We will approve your cannabis, CBD, and other related small businesses for instant working capital. Learn how to qualify for a dispensary business loan by calling us at 1-866-257-2973, a loan consultant will go over the many options available for dispensaries and start up companies.