DENTAL PRACTICE FINANCING
LOOKING TO FINANCE NEW DENTAL EQUIPMENT OR EXPAND YOUR OFFICE?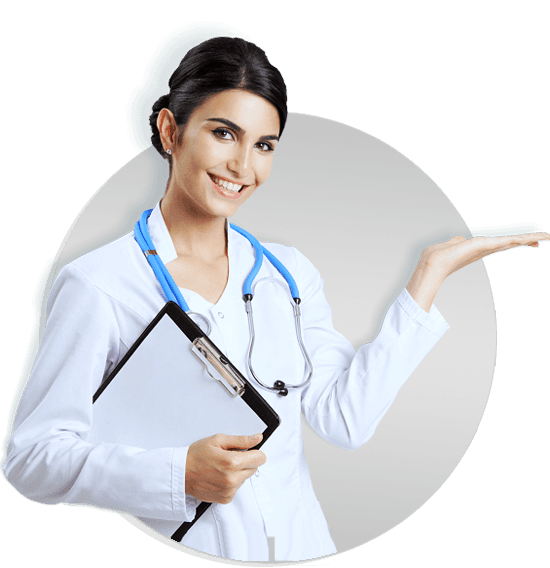 DENTAL PRACTICE FINANCING
Loans for Dentists from $20,000 to $5,000,000
We understand that your patients are always expecting the best equipment, well-trained staff, and prompt solutions— with a financial partner such as GoKapital, that specializes in Dental practice Loans, you can meet all these demands.

We offer financial solutions for dental clinics. With competitive rates and low monthly payments, loan amounts ranging from $20,000 to $5,000,000, and short or long terms.

Get started today by giving us a call at 866-257-2973, or start an online loan application. It won't affect your credit score.
Let our professional team help you reach your goals with our quick loan process, 24-hour approval and funding up to $5,000,000 in as fast as 3 days.
Features

and Benefits

We have a variety of loan products for Dentists. Interest-only loans and lines of credit with affordable payment structures available and up to 100% financing on equipment loans.

A dedicated specialist from Gokapital will help you gather the insights to understand your financial goals, and make the right decisions.

GoKapital can help you from attracting new patients with marketing campaigns, to finding the ideal location for your next office.

Simplified qualification requirements
The qualification requirements for dental business loans have been simplified. They consist of the following criteria outlined below:
To meet the qualifications for an unsecured loan, dentists should have a Experian credit score of at least 620 or more, with annual gross revenues at a minimum of $150,000 and have been in business for not less than 4 months.
We understand that setbacks occur that may have thrown you or your dental practice off course. So if you have filed for bankruptcy in the past, we can still offer funding solutions to you as long as the bankruptcy has taken place seven years ago or longer.
We offer affordable unsecured loans in the range of $20,000 – $500,000, with repayment terms between one (1) to five (5) years with no prepayment penalties. The interest rates are as low as 5.9% and the funding is normally provided within seven business days.
We understand how important your dental equipment is to effectively run your practice and remain competitive. We offer equipment loans for dental practices for both new and used dental equipment. We offer flexible terms and repayment options on all of our equipment financing for dental equipment.
We offer small business loans to dentists through either the SBA or through one of our other preferred lenders who specialize in small business loans for dental practices. We can make it easier for you by assisting you with the application process. The small business loans all have optional ranges, flexible repayment terms, and low-interest rates.
We also have other types of loans for dental practices as well. We understand the importance of having access to cash and optional funding sources. That's why we also offer loans for working capital, merchant cash advances, commercial financing, acquisition loans, asset-based loans, loans for franchises, microloans and more. We will guide you through the application process for whichever loan you apply for to make sure that you meet the lending requirements and to streamline the application process.
Loans of all sizes

for dentists:

Small or large, whatever size your dental practice may be, GoKapital has established lending solutions based on the unique way in which you operate your business. Just as you as a dentist have come to the aid of your patients, we at GoKapital have also come to the aid of dentists. We help the small, mid-sized and large dental practices obtain the funds needed by providing a wide selection of options to address every possible dental financing transaction that you may be in need of. This includes dental practice loans, bad credit or not. At GoKapital, there's a loan specifically for you with low-interest rates and a variety of price ranges and repayment options.
How dentist can use our financing
There are many ways that dentists can use loans obtained from GoKapital, including the following:
To expand your practice

To hire more staff

To purchase equipment or inventory if needed

To refinance debt
Our goal here at GoKapital is to allow you to use the funds to free up your working capital and grow your business. That way you can do what you do best without having to worry about any cash flow issues.
The problems that

Dentists face today:

After spending years in dental school, the next obvious step for a new dentist is to start their own dental practice. Like any business, it is often challenging to keep a dentist office afloat when cash flow issues are constantly on the rise.

Especially with the cost associated with running practice during the course of a long dental career.

In fact, during the course of running a dental practice, it is highly likely that the dentist will run into cash shortage issues and will be in need of dental practice financing; particularly from a company that provides loans for dentists and who also understands the dental industry.

With the high cost of maintaining the latest technology and the most updated equipment available in the dental industry, it is very important for dentists to have ongoing access to financing to remain competitive.

This will allow them to run their dental practices at their full capacity but without the worry of the effects of slow-paying customers. We at GoKapital understand the various types of financing transactions that are involved with loans for dentists designed to ensure that all gaps in cash flow are filled. Our financing specialists work with a network of preferred lenders that specialize in dental practice financing.
How Gokapital

can help:

GoKapital has been around since 2013. We have been established for one primary reason – to assist businesses to gain access to various funding options during these times when the banks have closed their doors on many businesses, including dentists. Our business loans for dental practices consist of much more flexible terms than those offered by traditional lenders. We have also simplified our qualification requirements and the overall application process regardless of the size of your particular dental practice.