Business Loan makes financing straightforward and simple
Whether you've been in business for years or are just starting out, you probably understand that running a successful company requires working capital.
Not only we can help you find the right loan for your business, but we will also guide you throughout the entire process and review all parts of the application with you in order to quickly secure business financing.
Our lending network is made up of many financial institutions that focus on providing small business loans, which include:
SBA Loans | Equipment Financing | Asset-Based Loans | Revenue Based | Startup Loans
Easy Application
Our easy application process only takes 3 minutes and can be done online.
Receive an Offer
You will receive an offer within 24 hours after we receive your documentation.
Accept Your Loan
After accepting your loan, our specialists will assist you in understanding your options.
Receive Funds
With minimal documents, funds in your account the same day you accept!
Small Business Administration Loans
The Small Business Administration (SBA) offers a variety of loan programs to small businesses. The SBA doesn't disburse loans directly; rather it provides lenders with a Federal guarantee for a defined maximum and minimum amount. Because of this, the terms of an SBA loan will vary based on lender-specific guidelines.
For the most part, these loans have lower down payments and longer terms. One of the most popular programs is the SBA 7(a) loan, which was established to assist existing small businesses and start-ups obtain financing for various general business purposes.
The most common uses of loans under this program include working capital, machinery and equipment, and commercial real estate.
SBA Paycheck Protection Program (PPP) is also available offering a 1% fixed APR rate for the life of the loan, payments are deferred for 10 months, and you may qualify for loan forgiveness.
Equipment Leasing and Revenue Based Loans
Equipment financing can be used to obtain business-related machinery such as vehicles, restaurant freezer/oven,  industrial machines, construction equipment, and just about anything essential machine.  There are a wide number of benefits associated with this type of transaction from tax deductions to more cash flow it even helps you stay ahead of your competition by always having the newest equipment.
Qualifying for equipment leasing is easy with GoKapital, simply apply online, send us 6 months of bank statements an invoice of the equipment you want to finance.  We should have an answer in 24 to 48 hours, all industries are welcomed.
Revenue-based financing has been growing in popularity due to its easy access to capital for businesses. This type of financing takes into account the company's past performance and not just relying on the owner's credit score.  Opening the door to small businesses that typically won't qualify with a traditional bank.  The revenue-based requirements are simple as long as your business has been established for 1 year and your average gross monthly deposits are at least $30,000 you will qualify.
All industries are eligible, no minimum credit score is required and funding can take place in 24 hours after you have been approved.
Small Business Loans Requirements
The business must be active for at least 12 months
Monthly gross income of $30,000 or more (reflected in business bank statements)
Necessary Documents: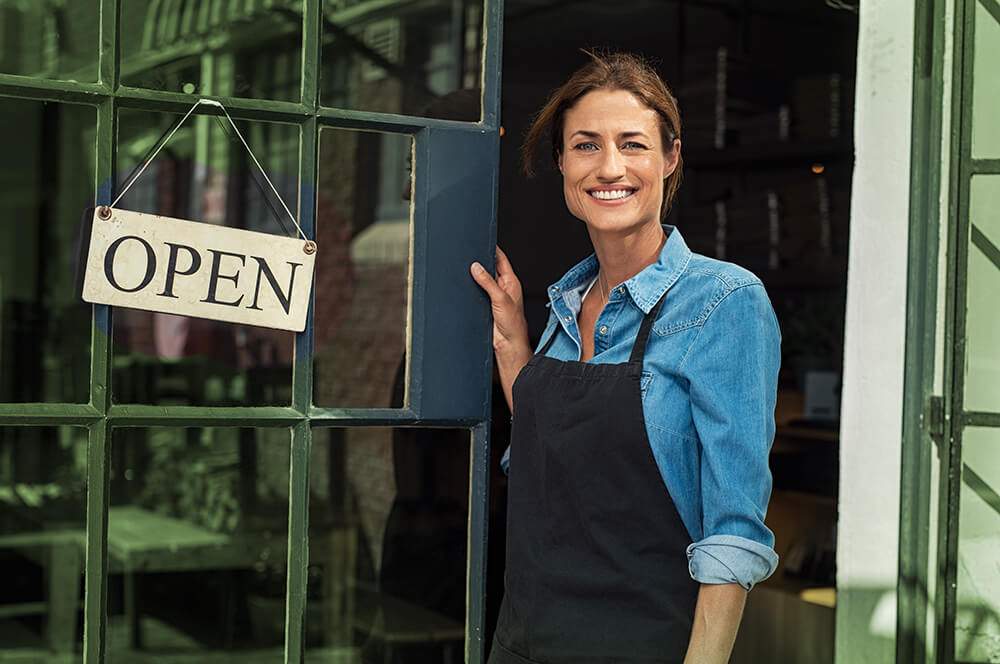 How To Apply For A Business Loan
Important Factors To Consider
DO A CHECKLIST OF ALL DOCUMENTS REQUIRED

Having an organized mind can be beneficial to save time and resources, prepare a checklist where you include all the requisites and the places where you need to go to collect all the issues and documents that are necessary at the moment of applying for a loan. sometimes this only requires a simple phone call to the financial institution where you are planning to get your working capital.

SET A TIME LAPSE

This depends on the financial product and the time while your paperwork and solicitudes are processed by the financial entity. you'll have to establish variables on your plan, suddenly you have to change something on your paper or so. Have always destined a longer time-lapse for getting the funds for your business.

CONTACT A FINANCIAL ADVISOR

Remember that your financial statement must be complete, an easy way to achieve this is by collecting your bank statements monthly or by simply login into your online bank account, this way you will get deeper into your financial state.  Also, it's necessary to remember most small business loans require a loan application, fill this information carefully so you will avoid eventual changes and delays in the processes.

SET A SCHEDULE

You can easily go through this step by taking a calendar as a time tracker and circle up the days on which you're committed to paying your small business loan. By having tools like a simple calendar always handy you can boost your productivity and will help you set your next goals and more coming business opportunities.

QUESTIONS?


If you are still not sure on how to apply for a business loan, please call us for a free consultation.  Our staff is here to help you and will make the decision process easier for you.  We also welcome you to view our google reviews.