How Does Equipment Financing Work?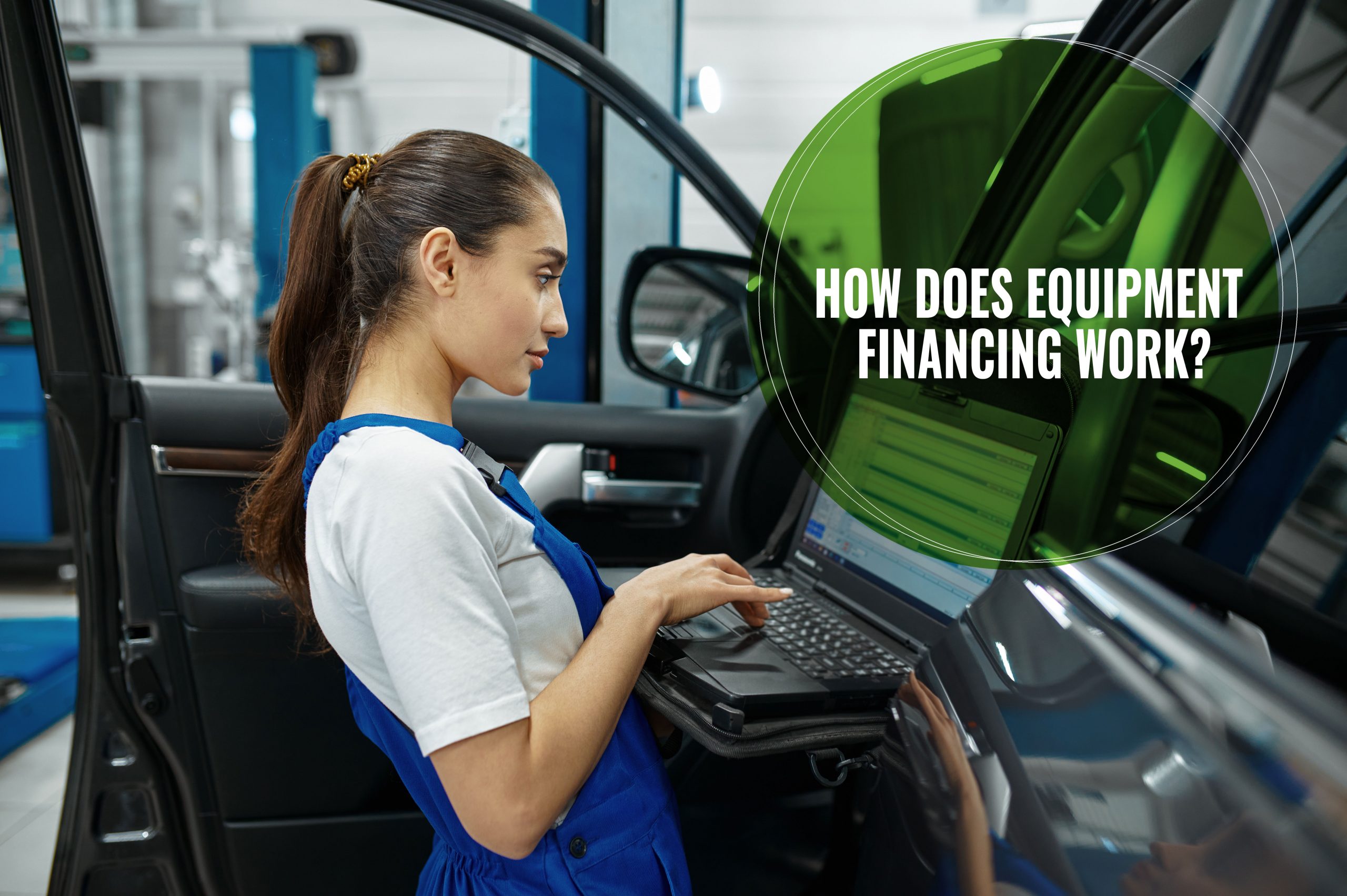 How Does Equipment Financing Work?
Entrepreneurs and business people understand that some costs and expenses need to be considered before a company can even begin being operational when it comes to getting started. These businesses often manage these high costs through financing, especially when a business requires heavy-duty or specialty equipment which is often very expensive to acquire.
What Is Equipment Financing?
Equipment financing is a financial option for business owners looking for financial support in attaining specific work equipment. Oftentimes this equipment can run hundreds of thousands, if not more in value. As a result of these sometimes hefty price tags, businesses starting off or who do not have that capital turn to financing the equipment they require.
When a company chooses to finance their equipment, they are seeking a lender who is going to provide them a set amount for a loan that is going to include interest that the company then pays back. The interest rate can depend on the length of the term.
Equipment Financing vs. Leasing Equipment
Business owners looking to have equipment costs covered, even if slightly, can consider going the route of having their equipment financed or leased.
What is the difference?
With financing, this is a loan that is paid back to the lender. Typically, a lender can provide enough of a loan that would cover the cost of the necessary equipment or pieces of equipment.
In the case of equipment leasing, it is a practice similar to a car lease. The business owner pays a monthly installment for a set period; this would be arranged between the business and the loaning company. Once the business has completed its lease term, the company can renew its lease or buy out the equipment. If the company chooses to buy the equipment, it would be the actual costs minus the amount that has been paid via the lease.
What Qualifies for Equipment Financing?
If your business requires refrigerators, restaurant ovens, trucks, heavy machinery such as a forklift or an excavator, you are eligible for equipment financing. Typically, software does not qualify for financing since is not a tangible asset, with the exception of embedded software that is part of the machine, At GoKapital, a private lending company, our loan consultants can provide business owners with an understanding of the amount they may be eligible for, the repayment period, and whether or not the equipment is eligible for a loan.
Pros and Cons of Equipment Financing
Unsure if taking the route for equipment financing is for you and your business? Consider these pros and cons before making a decision on what is the best financial choice.
Pros
Fast approvals – Financing requires minimal time and paperwork compared to leasing.
Yours to own – Once you have met the requirements of your financing plan, the equipment becomes your own. This can be a significant benefit as it becomes a financial asset and capital for your business.
Grow your business steadily – When it comes to starting a business, business owners often need to have the capital to get started. With equipment financing, a business can slowly grow its fleet and secure the necessary equipment to thrive and succeed without putting any financial stress on themselves or the company as a whole.
Spread the expenses – By strategically financing equipment, it spreads the expenses that a business must cover, which can help the company's cash flow.
Reduce taxes – When you finance your equipment, when it comes time to file your taxes, you can claim it under Section 179.
Get what you need right – While a business owner could save and hope that next year is a better year for profits to then be able to purchase the necessary equipment, taking the financing route means that they can get what they need to operate on a higher and more efficient level.
These are just some of the pros behind taking on a financing plan for one's equipment.
Cons
Cap/limit – Just as there are caps to how much of a loan one can take, there are limits to how much a business can take or apply for when it comes to equipment financing. This can sometimes prove troublesome if the equipment you are looking to get is much more than what you are eligible for.
Be established – While there are financing options for start-ups, often times a loaning body wants to ensure that the business has been in operations for a few months, if not a year. Depending on the lender, they may ask for documents to prove profits, risks, or they may want to ensure that if there is a chance of a default on the loan, that it can be repaid in one way.
Factors to Consider
When you begin the process of applying or considering equipment financing, it is essential that you can answer the following questions:
What equipment is required?

How much of a loan or funding is needed?

Are all necessary papers and documents prepared?

How much can the company/you afford?

Can you take on multiple loans or financing options?

What is the maximum limit for an equipment financing loan?
Asking yourself these questions helps your lender understand where you are coming from and your needs. Not having an idea of the amount required or the business needs' equipment can delay if not make it difficult to proceed with proper financial support and financing. Even if you do not have all the logistics figured out, having an idea or estimating how much is required can be beneficial. One way of having this information easily accessible is by creating a business plan of your company's equipment or financial requirements.
Succeed with Equipment Financing
Determining whether to choose equipment financing vs. leasing can be complicated, especially if you are starting a new business; however, GoKapital's knowledgeable team can provide a step-by-step process on the financing procedure. They are also able to offer options that suit you and your business needs. Make a financial decision that is going to help you thrive and not fail.
To learn more about the various business loans GoKapital offers, reach out to a representative today and see how we can help you and your business.
Follow us on LinkedIn to stay updated with useful information and current promotions.