How to Become a Business Loan Broker – Step by Step Guide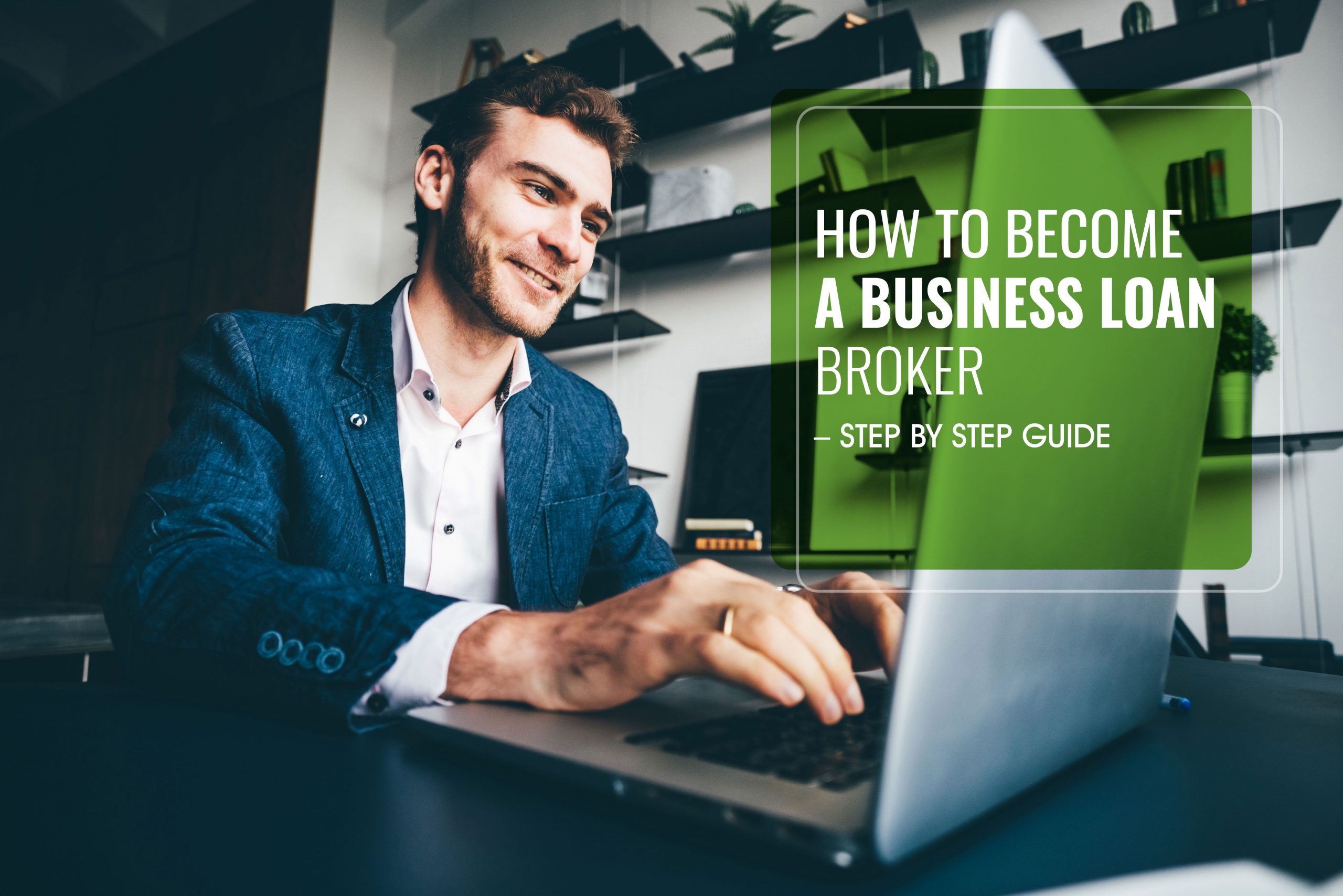 How to Become a Business Loan Broker – Step by Step Guide
Many people are tired of working at their jobs because there's no room for advancement. You may also be experiencing fears of a lay-off or prefer to be your own boss. Regardless, the idea of becoming a business loan broker is something you want to pursue.
You must learn how to become a business loan broker, but that starts with understanding what they do.
What Is a Business Loan Broker?
Most companies have to borrow money at some point. They might be trying to expand the business or deal with cash flow issues. As a business loan broker, you help arrange the financing and loans for these type of clients.
Sometimes, you work directly with a lender, but some brokers locate different lenders to try to get the best deal. Regardless, you are compensated for your time and trouble. Generally, you receive a percentage of the financed amount.
Advantages of Being a Business Loan Broker
Many professions have a stale pay rise schedule and start you at a small hourly rate. However, being a loan broker provides significant potential for growth and earnings. Successful brokers can easily earn six figures a year. With that, they are their own boss and can create a work-life balance that meets their needs.
Learning how to become a business loan broker is easy. You don't need a huge startup investment, a finance degree, or many years of industry experience to get started. Really, you just require a passion for the job, appropriate training, a strong work ethic, and the right lender behind you.
Educational Requirements
There are no business loan broker college courses you can take. However, most lenders recommend that you have a bachelor's or associate's degree in business or finance-related subjects.
If you don't have that training and want to apply, there is still hope. Many lenders take you under their wing and help you learn the basics while you earn money. However, you should still research the different loan products the lender offers, understand how to fill out loan applications, and analyze financial risk to the company you hope to work for.
Another option is to specialize in lead generation. This is where you provide the lender with appropriate contact information for the lead. Someone from the company contacts them and completes the deal.
Generally, you don't get a high commission for leads, but there is some opportunity to make money.
Often, lenders who offer an affiliate referral program include marketing materials and training so that you can easily get started as a business loan broker.
Should You Open Your Own Business?
In the quest for learning how to become a business loan broker, you may read about opening your own brokerage. This can be tempting, but it's often a lot of work and not something you really want to do.
For example, you must register the brokerage, focus on all the legal aspects, and deal with the IRS.
Usually, it is much easier to find an affiliate referral and broker program from a reputable lender, such as GoKapital. This company offers many real estate and business loan solutions to customers around the nation.
You could specialize in lead generation or be an experienced business loan broker and still work there. While there are different compensation packages, they are all lucrative. With that, the company gives you tools to help track the deals, standard training, and appropriate marketing materials.
When you offer GoKapital's loan products to your current clients, you can earn more income. In a sense, you are monetizing the business relationships you already have.

Steps to Take
Learning how to become a business loan broker is easy with a reputable lender like GoKapital. You may fill out the registration form to get more information about the program right on the website.
If you know this is the right move for you, consider registering right now. There are a few bits of information you need to have, but it's pretty straightforward.
1. Broker Referral Agreement
The first step is to download the broker referral agreement found on the website. Read through it to understand it better. Then, fill out the form and sign at the bottom. There's plenty of helpful information about the different loan products the company offers.
2. W9 Forms
The W9 form should be filled out next. This document provides your TIN (Taxpayer Identification Number) to the company so that they can file the information return to the IRS to report any income you make through the entity.
It's pretty straightforward. Just don't forget to sign it!
3. ACH and Voided Check
You should also fill out the direct deposit form (ACH). This indicates that you agree to let GoKapital pay you automatically instead of sending a paper check. You should include the bank information, your SSN, and everything else. With that, you should provide a copy of a voided check.
If you have a scanner, scan the voided check (write VOID on it), and upload it into the email when the time is right. Otherwise, you could take a photo on your smartphone, send it to yourself, and go from there.
4. Copy of Driver's License
It's also important to send a copy of your current and valid driver's license. You may also use a government-issued ID card. Again, you can use your smartphone or a scanner to get the job done.
5. Send It In
When you have all of the forms filled out and the copies available, it's time to email it all to GoKapital. The email address to use is brokers@gokapital.com.
Once you submit all of the documentation, you wait until the company approves it. Then, read through the welcome email and review the loan programs available. You can now send your scenarios to the company and start closing those deals!
Conclusion
Learning how to become a business loan broker is a simple task. In fact, the entire process is straightforward, which means you could be making money within the next few days. Ultimately, it's best to work with a reputable lender instead of branching out on your own. GoKapital is an excellent choice and helps many businesses get the funds they need. Register as a business loan broker today!