What Are Construction Loans and How Do They Work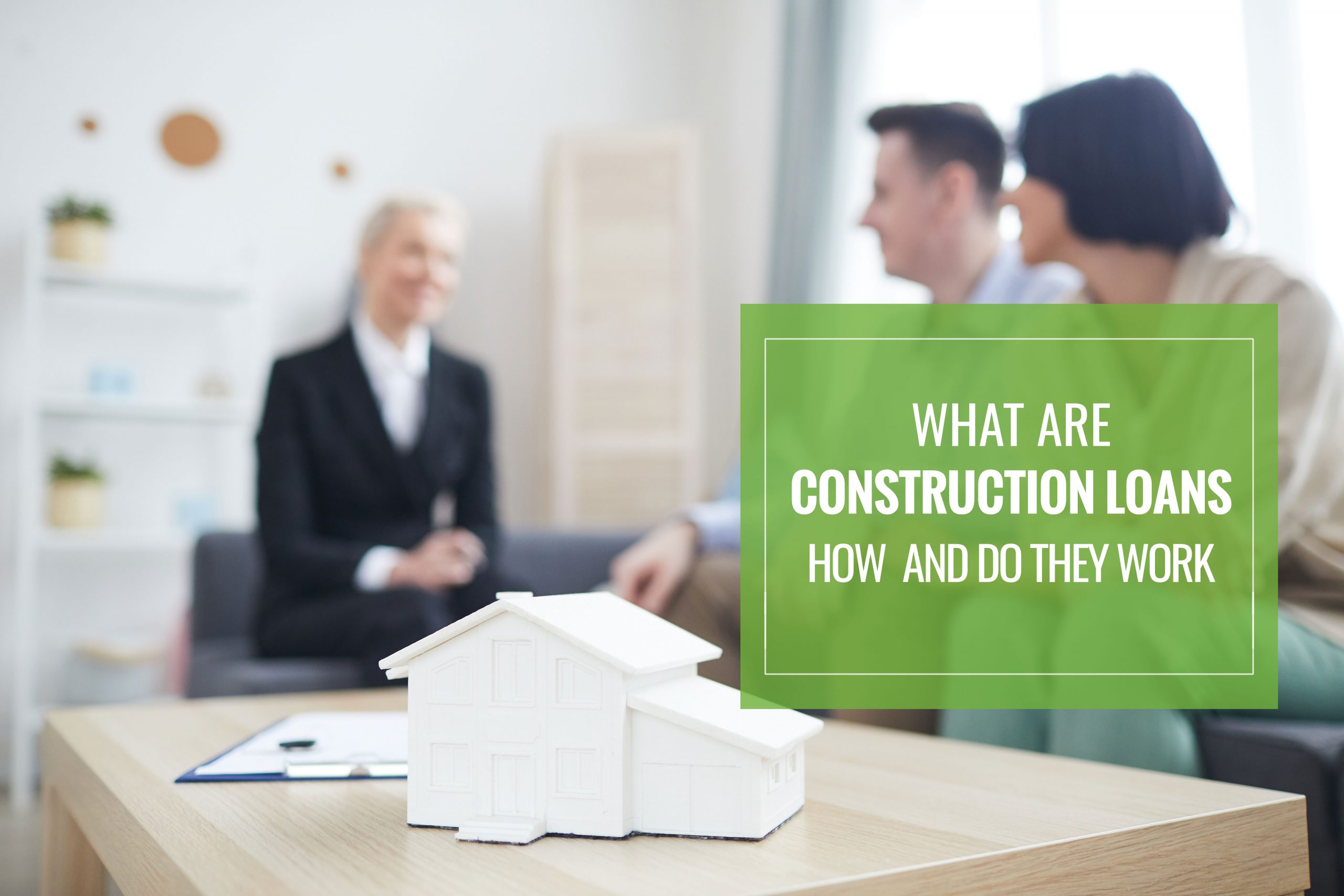 What Are Construction Loans and How Do They Work
Finding your perfect home is a fun, yet challenging project. You have so many options to choose from including ranch, colonial, Tudor, townhouse, and mid-century modern options. In some instances, many people don't know where to begin.
Moreover, many aspiring homeowners disregard the expensive process of constructing their perfect property. That's where construction loans come in to save the day. These loans offer the necessary funds to buy your desired land and pay for the labor and materials going into this construction.
Several types of construction loans can be used while the application and approval processes are more complex than more traditional mortgages. Navigating through the world of construction loans can feel overwhelming, which is why we have outlined everything you need to know in this comprehensive guide. Continue reading to find out more.
What Is a Construction Loan?
This is a short-term financing option that can be used to cover the expenses associated with the process of building a house. A construction loan might cover the costs involved in buying land, drafting plans, paying for materials and labor, and taking out the necessary permits.
You can also gain a construction loan to receive contingency reserves. This is if your project turns out to be costlier than you previously planned for. You can also access interest loans for those who aren't wanting to make interest payments during this construction phase.
How Do Construction Loans Work?
Construction loans function by letting future homeowners or developers borrow funds to buy the required materials and labor needed to build this home. Oftentimes, this money can also be used to buy the land that these homeowners wish to build on.
However, you might be able to use this property as collateral if you already own this land. This is because construction loans usually cover the building process while typically issued for a period of 12 to 18 months. Nonetheless, some of these loans can automatically convert to a permanent mortgage after this construction is complete.
In contrast to traditional mortgages, these construction loans aren't secured by a finished home. Hence, the application and approval processes for such construction loans tend to be more complex.
Your lender is likely to inspect your architectural plans while also examining your financial situation. Additionally, this lender might ask to see an estimated budget and construction timeline.
Once you're approved for this construction loan, you don't receive all the money as a lump sum. Instead, your lender makes payments to your respective builder through a series of installments or draws while they are completing the various stages of construction.
This payment policy acts as a line of credit. Installments are based on the construction timeline while your lender is likely to send an inspector to report on your construction's status before each installment is made.
In most instances, you're required a repay interest on these funds as such installments are made – not the complete loan amount. Depending on the type of lender you're working with, you might have the option of converting your construction loan into a mortgage once this building is complete. However, you can apply for a mortgage (or an end loan) if this option isn't available to pay off your construction loan.
What Types of Construction Loans Do Your Get?
It's no secret that building a home isn't a one-size-fits-all solution. To align with the various needs of future homeowners, there are numerous construction loan types available. Here are some of the most common options:
Construction-to-Permanent Loans
These loans finance the construction of a home while converting it into a fixed-rate mortgage after the house has been completed. A construction-to-permanent loan works best for homeowners who want to save on final expenses while also locking in a mortgage.
Construction-Only Loans
Lenders generally issue a short-term and adjustable-rate loan that's used to complete the construction of a home. Once this construction is complete, homeowners are required to pay this loan in full or refinance into a mortgage. This generally requires two application processes and closings.
Owner-Builder Loans
Drawings (or installments) are made to the builder (who is also the homeowner) working on this construction. This is done instead of paying these funds to an approved and qualified third-party contractor. Such loans are generally available to homeowners demonstrating some experience in home construction. This is a well-liked option for homeowners who have experience in building houses and wish to work as their own general contractors.
Renovation Loans
These renovation loans are similar to traditional mortgages and cover the cost of buying this home while also accommodate for undergoing major renovations. Such features base the loan amount on the anticipated value of the home after these renovations have been performed.
How Can You Find a Home Construction Loan Lender?
Many factors should be considered when selecting a construction loan financial lender, which can make it easy to get overwhelmed. This can cause you to settle for the first lender you find. Nonetheless, you shouldn't make this decision too abruptly. Ensure you select a lender who fits your specific requirements by asking these vital questions:
What types of construction loans does this lender offer?
What interest rates are available and are these variable or fixed?
Does this lender charge closing fees or other costs?
Can a homeowner use the equity they have available in this land towards a down payment?
How do these homeowners pay construction draws or installments? Is this down as a percentage of the site's completion or is it based on a set schedule?
Can a builder request the first draw to buy the required materials?
Why Should You Choose GoKapital for All Your Financing Needs?
GoKapital is a private lender that's equipped to offer real estate financing and business loans. Many homeowners have been left more than satisfied with the exceptional experience they received when going through GoKapital to gain their required construction loan for their property. This process is well-liked for being hassle-free and convenient. We pride ourselves on catering to the exact needs of homeowners because we understand that not all projects are the same.
Contact us to learn how we can help you finance the property of your dreams today!