SBA Loan Rates in 2018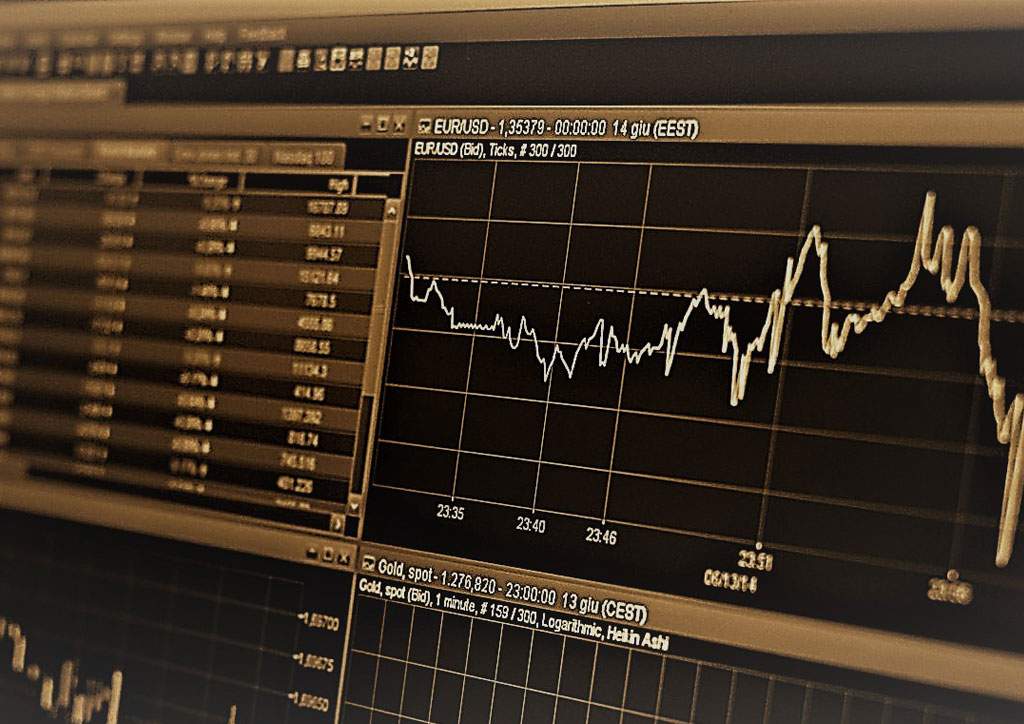 Most business owners are pleased to discover that SBA loan rates in 2018 are often better than any rates they would get with other lending options.
If you run a business and it needs funding for inventory or to make any other investments, you are probably thinking about getting an SBA loan. To be more specific, you're probably wondering how long it will take you to pay back the loan and the current interest rates.
The simple answer is that you can expect to pay anywhere between 5 and 10 percent interest if you move forward with an SBA loan program.
However, the long answer is more complex.
This guide reveals everything you need to know about the current SBA loan rates, specifically on the 7A and 504 loan programs. You will get an overview of these loans and discover the requirements you must meet before moving forward.
SBA Loan Overview
Learning what SBA loans are and how they work is important if you wish to understand the current rates.
The Small Business Association is a U.S. federal agency that aims to support American entrepreneurs and small-business owners. Rather than granting loans directly, the SBA sets eligibility guidelines and works with banks and alternative lenders that serve business owners. The SBA backs the loans and guarantees to pay a portion back to the lender if the borrower ever defaults on their payments.
Providing SBA loans comes with a much smaller risk for lenders, therefore, they offer rates lower than the market average.
Those looking to take their business to another level often get an SBA loan to achieve their goals and the ones who qualify get impressive results.
SBA Loan Requirements
If you are serious about getting an SBA loan to grow your business and expand your reach, you must first learn the requirements you need to meet.
Some business owners move forward without reviewing the requirements and they start running into roadblocks along the way. Avoid that mistake if you don't want to waste your time and energy on a path that does not work for you or your business.
The requirements will vary depending on the type of SBA loan you apply for. But the SBA requires all applicants to have a for-profit business that is located in the United States and that meets their definition of small. On top of that, you will need an excellent credit score of 680 or higher and you can't have a recent bankruptcy on file. Foreclosures and liens are other problems that can stand in your way and stop you from getting the funding you need.
Your lender will likely ask you to list your property as collateral and to make a 10 percent down payment before you can receive your funds. SBA loans can take up to three months to process, so they are not the best choice when you need money quickly.
Before moving forward, find out if you would qualify for an SBA loan by using our Pre-Qualification tool.
SBA 7A Loan Interest Rates
The 7(a) is the SBA's most popular loan program among American Small business owners. It is the best options for entrepreneurs looking to inject working capital into their business. You can borrow up to $5 Million for working capital, real estate, or equipment.
The interest rates on the SBA's 7(a) program are negotiated between the borrower and the lender, yet, the maximum rate that a lender can charge is subject to the SBA's maximums, which are pegged to the LIBOR rate and the prime rate. The rate will also depend on the loan term, the loan amount, your credit score, and cash flow.
SBA 7(a) loan rates currently range between 7.5% to 10%. Here's the breakdown.
| Loan Amount | Term: Less than 7 Years | Term: 7 years or more |
| --- | --- | --- |
| Less than $25,000 | 5.25% Prime rate + 4.25% =9.50% | 5.25% Prime rate + 4.75% =10.00% |
| $25,000 – $50,000 | 5.25% Prime rate + 3.25% = 8.50% | 5.25% Prime rate + 3.75% = 9.00% |
| More than $50,000 | 5.25% Prime rate + 2.25% = 7.50% | 5.25% Prime rate + 2.75% = 8.00% |
*Rates calculated with the current prime rate 5.25%, October 2018. Source: WSJ current prime rate
When it comes to SBA loans, the amount you borrow and the repayment terms impact your interest rates. Keep this fact in mind as you make your choice if you don't want to encounter unpleasant surprises during your journey. You can borrow $50,000 and pay 7.5 percent interest if your repayment term is less than seven years.
The same loan will cost 8 percent interest if you want to take longer than seven years to pay it back. The difference might not seem like much at first glance but adds up over time. If you have a large project you want to fund or would like to fund several projects, borrowing all the money at once can help lower your overall expenses.
SBA 504 Loan Interest Rates
The CDC/504 loan program is a great alternative if you're looking to purchase fixed assets such as machinery, real estate, business equipment, and land. You may also use the proceedings of a 7(a) loan to finance real estate or equipment, however, the portion of the loan provided by a CDC has lower, fixed-rate interest and larger loan amounts.
Keep in mind that this type of loan has three parts. The first part is from a lender (50%), the second part is from the Certified Development Company (CDC)(40%), and your down payment (10%). Below is the breakdown of the current rates (as of October 2018):
| Term of Loan | Treasury Rate | Fixed Rate | Annual Fees | Interest Rate |
| --- | --- | --- | --- | --- |
| 10 Years | 5 Year – OCT/17/2018 3.04% | 0.38% | 1.7% (approximate) | 3.04% 5 Year Treasury rate + 0.38% fixed rate + 1.7% fees = 5.12% |
| 20 Years | 10 Year – OCT/17/2018 3.19% | 0.48% | 1.7% (approximate) | 3.19% 10 year treasury rate + 0.48% fixed rate + 1.7% ongoing fees = 5.37% |
There are more SBA loan programs than just the 7(a) and the CDC/504. in fact, there are 6 types of SBA loans. To find out more about the other types of SBA loan programs, their respective rates, and requirements, read this useful article from Fit Small Business.
GoKapital's SBA Loan Process
You will have to meet a few requirements to get SBA loans through GoKapital. Since these loans are aimed toward businesses with a strong sales record that is looking to grow and expand, you should have no trouble moving forward if this loan appeals to you.
You must bring documentation proving that you have been in business for at least 2 years and that you have an annual revenue of at least $500,000. We also request two years of business tax returns and one year of bank statements. Financial statements that include your profit and losses are another piece of the puzzle you must have on hand before getting your loan.
Why You Should Work With GoKapital
Some people ask why they should choose us instead of another lender, and we are happy to answer that question with smiles on our faces. Instead of coming to work only to make a profit, we are passionate about what we do and enjoy helping business owners achieve more success than they once thought possible.
A lack of funding is often the biggest problem that stands in the way and stops business professionals from reaching their true potential, and we don't think anyone should get stuck in that situation. We believe in your business as much as you do and are ready to give you the funds you need to break past your barriers and expand to new horizons.
What If You Don't Qualify?
If you have read the requirements and realized you don't qualify for an SBA loan, you could feel as if you have no options left, but that is not the case. GoKapital is proud to provide a range of lending solutions to businesses of all shapes, sizes, and industries.
The experts on our team can speak with you about your business and the goals you would like to meet. They will then point you toward the loan that will let you achieve the outcome for which you have been hoping. The way we treat our clients has earned us the trust and respect of the people we serve, and you will see what we mean when you give us a try.
Getting Started
Whether you would like an SBA loan or another one of our great lending options, we are here to serve you in any way we can. You can tell us about your goals and situation when you want to move forward, and we will help you choose a lending option that will give you impressive results. We will get the money to you as quickly as possible and provide you with competitive rates you are unlikely to find anywhere else.
Matching you with a solution that works for your business and goals is how we stand apart from the heard, and it won't take you long to notice the difference. If you are ready to get started so that you can get the money in your account as soon as possible, reach out to us today.