SBA 7(a) Standard Loan: The Ultimate Guide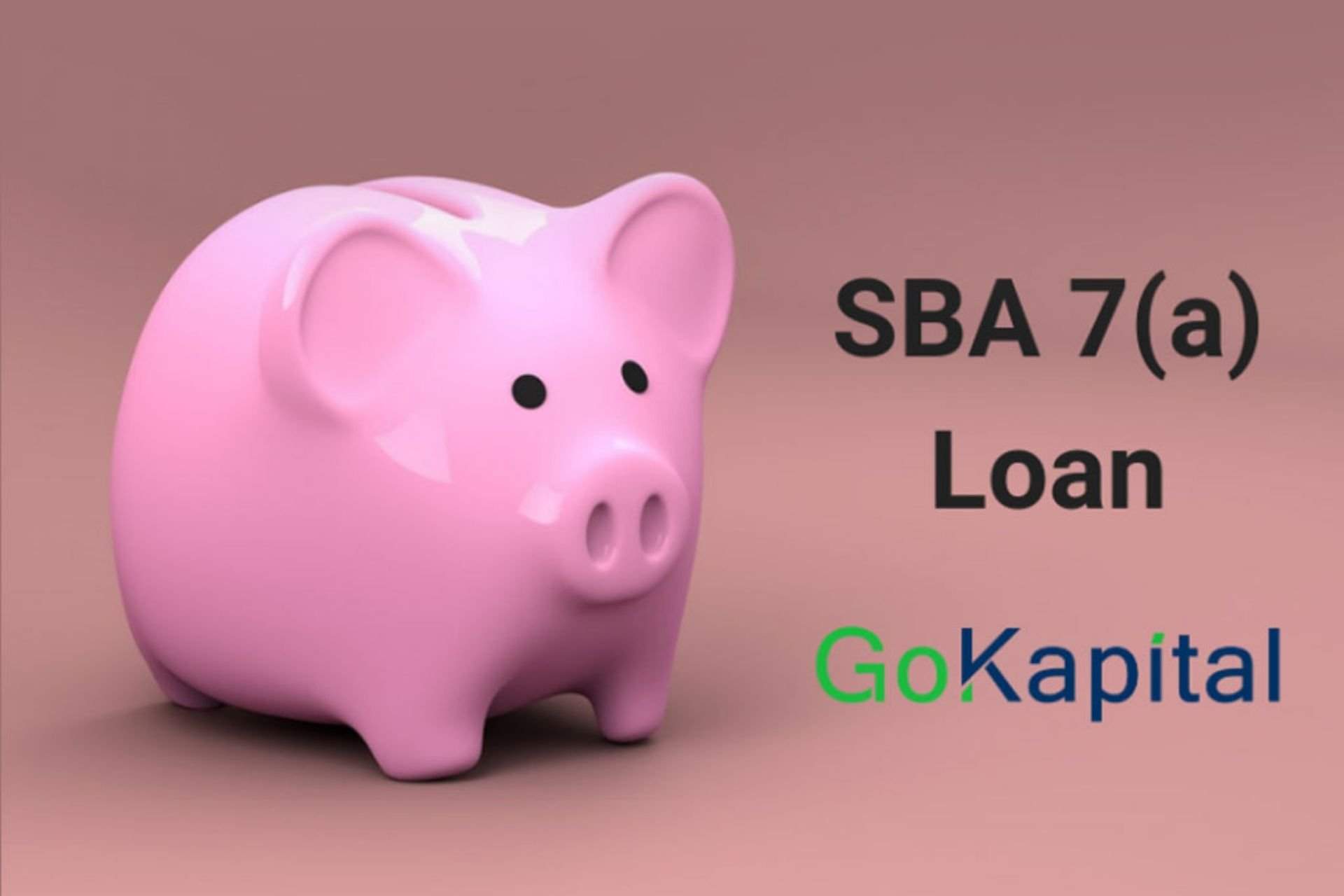 The SBA 7(a) loan is the U.S Small Business Administration's most popular program among entrepreneurs and their growing businesses. It is an all-purpose loan that provides working capital up to $5 million dollars to help you expand your entrepreneurial efforts.
In this article, we take a close look at the SBA 7(a) program, what it takes to apply and provide you with crucial information about the loan program.
What is an SBA 7(a) Standard Loan?
It is the most common type of SBA Loan. Although the loan is not provided by the federal agency directly, it is guaranteed by the SBA. That guarantee allows lenders to offer better rates and flexible terms.
Lenders will provide the funds, and the SBA guarantees part of the loan.
The SBA 7(a) loan offers an array of programs you can use for diverse purposes. There are small variations between them, but the rates are very similar, what can vary are factors like the amount you can borrow.
Here are some of the basic uses you can give to your SBA 7(a) loan proceeds:
Get long-term working capital to purchase inventory, fund operational expenses or accounts payable.
Get short-term working capital to export, for seasonal and construction financing and contract performance.
Finance the acquisition of materials, machinery, fixtures, supplies, and equipment.
Construct a new building or renew an existing one.
Purchase an existing business, expand a current one or build a new one.
Buy real state, including buildings and land.
The interest rate for this type of loan is low, predominantly variable and it also has some fixed rate options, up to 10% and repayment up to 25 years. If you have been in business for more than two years and you have a credit score of 680 or above, you can pre-qualify in just a few minutes.
If you're looking for working capital for your growing business, this could be a very attractive option for you. Therefore, you may be wondering, is it hard to get approved for an SBA 7(a) Loan? Unfortunately, it can be a bit difficult to get approved. Some businesses may find themselves getting rejected by lenders.
Here are some reasons why your SBA loan may not get approved
Your business is a startup: Most lenders will not lend to start-up companies due to lack of experience and high risk.
Because of a low credit score: Lenders will require you to have at least a FICO score of 680. In this case, you can have better luck with lenders that have a more holistic evaluation process and value it over credit score.
You don't have enough collateral: Lenders want to protect themselves if a business owner can't pay back the loan. Good news is that lenders like GoKapital could offer you an uncollateralized short-term loan.
You choose to not personally guarantee the loan: If you don't have any collateral the amount you can borrow will not be as big and you will have to pay a higher APR.
You're in an excluded industry: Even if you have several years in business, high credit score and enough collateral you may get rejected if your industry is not eligible for SBA loans. However, some alternative lenders are very liberal and may be willing to work with you.
What are the requirements for an SBA 7(a) Loan?
As you can see from the information above, one of the biggest challenges of this program is its difficulty to qualify. Even though the terms can be very appealing, it can get very competitive even if the loan is guaranteed by the agency.
• Your company must meet the definition of ''small business'' by SBA standards and operate for a profit within the United States.
• You must have a for-profit legally operating a business within the United States territory
• You, as a business owner, must have invested your own time and money on the business
• Must have been in business for at least 2 years
• Your business needs to have run out of options for a loan and can't get the fund by any other means.
Lenders and the multiple SBA lending programs have unique requirements for your eligibility. In general, it is based upon what a business does to get their income, where it operates and the nature of its property.
There are some factors that are considered such as size standards, having a solid business purpose, and the ability to refund. So even if you have a poor credit score, you can still be eligible by lenders to borrow the money.
What are the terms on an SBA 7(a) standard loan?
• Up to 25 years for real state
• Up to 10 years for business acquisition equipment
• 5 to 7 years for working capital
• The weighted average for mixed-use requests
The loan amount can vary depending on the program, it can go from a minimum of $150,000 to a maximum of $5 million.
Here's how to apply for an SBA 7(a) Loan:
Applying for an SBA loan consists of four steps. First, the eligibility should be determined, you must keep in mind the borrower requirements for this step. Also, you should consider what would be the right SBA provider for your business, they take the guesswork out of how to apply and can get you pre-qualified in minutes and funded as quickly as 30 days, you need to put the paperwork together and complete the application forms.
Being approved can take from 2 to 3 months if you go to and additional SBA lender or 30 days for SBA loan brokers.
In conclusion, if you need capital for long-term development, business expansion, and have the qualifications in place, this program offers some of the greatest terms for any growing businesses in the United States. So, if you meet all the criteria there should be no doubt in your mind this is the best option for you.