US Visa for investors and entrepreneurs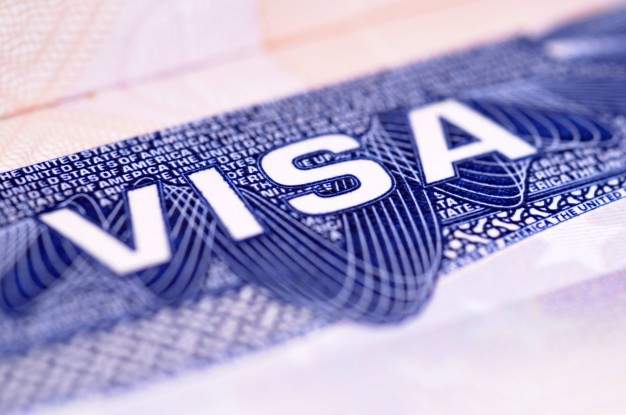 Are you an investor or a business person? Do you want to invest or set up your business in the United States? That's a great idea you need your U.S. visa for investors and entrepreneur because the U.S. is one of the world's largest economies and such presents numerous opportunities for entrepreneurs and investors across the world.
There are different types of visas specifically meant for investors, entrepreneurs and business owners desiring to come to the United States. Let us take a look at some of the popular entrepreneur visas offered by the United States government.
E-2 Investor US Visa
An E-2 Visa is a Visa issued to business owners who plan to start a company in the United States.
Despite the fact that an E-2 Visa can grant a person an indefinite stay in the United States, it cannot end up as a green card.
For a person to qualify for this type of a visa, they must start or buy a business that they plan to run in the U.S. The amount of capital depends on the type of business a person is planning to start. For example, if you are planning to start a consultancy company, the investment amount can be as little as $50,000.
One advantage of the E-2 Visa is that apart from the unlimited time you are given to stay in the United States (as long as your business is operational), your spouse and children can also join you and be permitted to work in any field.
EB-5 Immigrant Investor Visa
Often referred to as the million-dollar Green Card, an EB-5 is a visa option given to individuals with large amounts of capital. One great advantage of this type of Visa is that a person together with their immediate family members are issued with green cards. However, the downside of it is that you will be required to invest a good amount of money. It can even be $1,000,000,000 or more.
The following are 5 main requirements for an EB-5 Visa:
• A person must invest or actively engage in the process of investing either $1,000,000 (in a city setting) or $500,000 (in rural settings);
• The investor must prove that their money is legitimate;
• The whole investment amount must be active;
• The investment must be made in an existing or new business enterprise
• The person must show that the investment will create at least 10 full-time jobs.
H-1B Visa
The H-1B Visa is a visa option that allows a company to hire workers with special skills. The visa which is non-immigrant demands that the employee (foreign worker) must have a bachelor's degree. Besides that, the company (petitioner) should be able to employ him or her for up to six years.
An H-1B Visa can prove to be tricky especially if the owner of the business is also the beneficiary. This is because of the strict laws that control as to whether the owner of the business can sponsor themselves for h-1B Visa.
L-1 VisaThis is a type of visa that allows a company to transfer a manager or any high ranking official from one of its affiliate offices in a foreign country to one of its offices in the United States.
Besides, the visa also permits a foreign company (that still doesn't have an affiliate office in the United States) to send a manager or executive officer to the country with the intention of establishing one.
There are two major requirements for an L-1 Visa:
• A person must have a qualifying relationship with the foreign company; and
• Currently, be or intend to be doing business as an employer in the United States as well as one other country.
Entrepreneur Visa
EB-1
For one to qualify for this Us visa, they must show extraordinary ability within the field of arts, sciences, business, education or athletics. The achievements must be appreciated in a person's filed through extensive documentation.
How is extraordinary ability evaluated?
The USCIS has a point system in which a person is supposed to earn at least three points. For instance, entrepreneurs are evaluated on any three of the following:
• Prove that your business commands a valuation of one million dollars or more.
• A top U.S. company has agreed to invest a substantial amount of money in your startup.
• You have signed a contract as a consultant for a top U.S. based firm.
• You have just received a prestigious business award in the United States
• Your business owns rights to valuable copyright pent.
O-1
The O-1 visa is almost the same as the EB-1 visa since both of them are reserved for individuals who are highly qualified. Nonetheless, the bar is a bit lower for O-1 because it is a temporary and non-immigrant visa as per the USCIS.
For one to obtain this Visa, they also have to demonstrate extraordinary talent as it is in the EB-1 visa. For example, winning a business award or being an internationally recognized sports personality.
In general, there are several entrepreneur visas available for people who would like to start or invest in the United States. However, getting the investor visa will largely depend on a person meeting the set requirements for that particular visa.