Short Term Business Loans Explained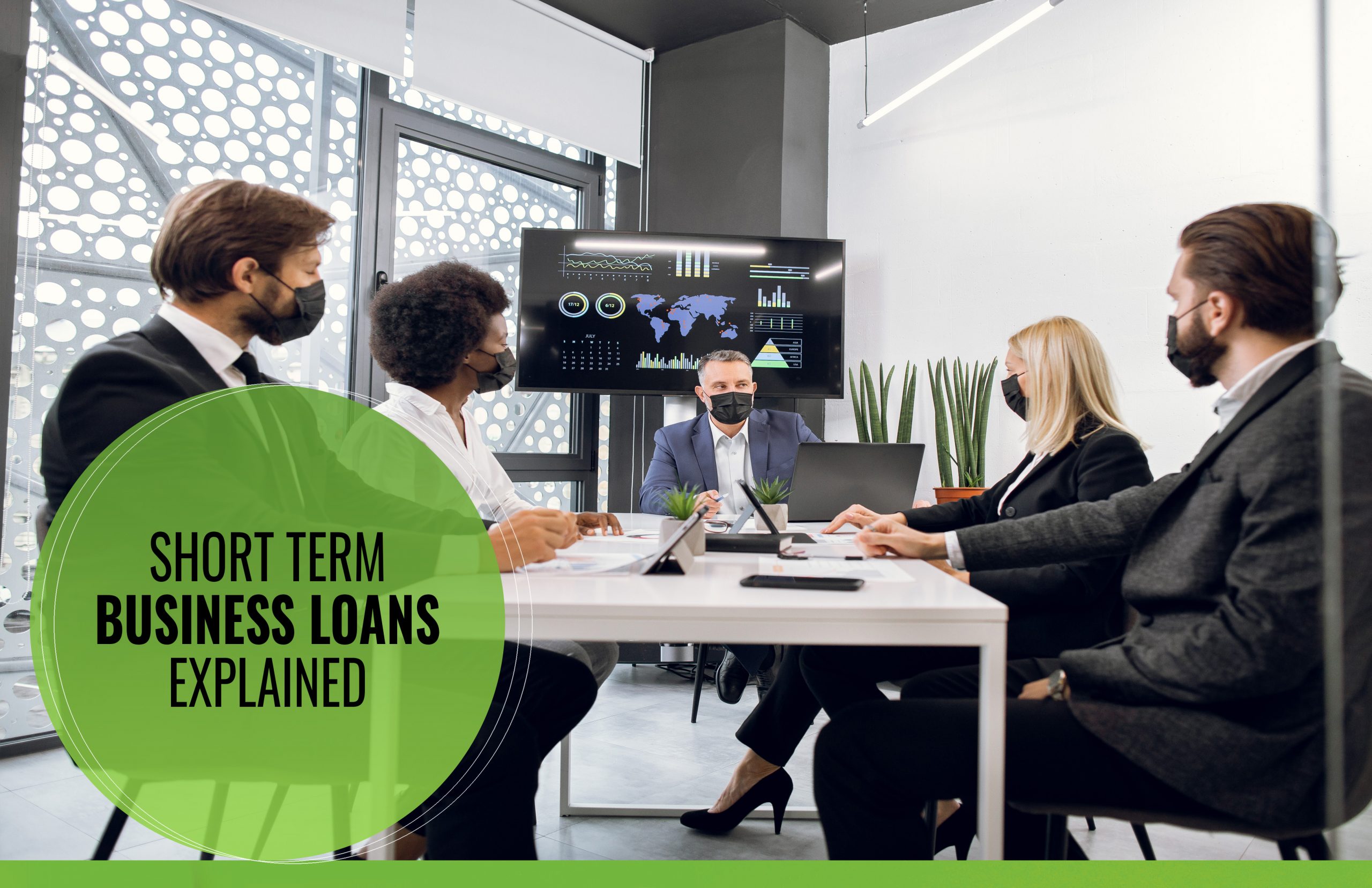 Short Term Business Loans Explained
Loans are almost synonymous with the business world, as they allow companies to get a lot done by accessing small to large sums of funding immediately while agreeing to complete a repayment over an agreed term at a specific rate of interest.
The idea here is to introduce what a business terms loan is, focus on the short-term business loan type, and give you some valuable insights on how you may acquire one for your business needs.
Business Terms Loan
A business terms loan is a flexible option that is perfect for meeting just about any business need. Repayment intervals are regular and set up over an agreed period, and interest rates are often fixed or floating.
The uses that they may be good for can range from increasing production to hiring new staff, to even financing some new equipment for your firm.
What Is a Short-term Business Loan?
A short-term business loan has a smaller repayment window than your average loan, which makes quicker repayment one of its integral features. A longer-term loan from a bank, for example, may see you have a repayment period that spans many years or decades.
Short-term business loans, on the other hand, tend to be paid off in several months, though you do have instances where they run for no longer than a couple of years.
Small businesses are the main users of these loans, and the intentions are typically to take care of small problems that may have arisen from a lack of cash flow. This is especially true if the business is seasonally profitable, which creates a cash flow inconsistency.
Using a short-term business loan helps to cover such gaps. Terms on loan features may defer based on the type of product and agreement reached. Here are four short-term business loan types that you should keep in mind.
Invoice Financing
Not all businesses collect for their product or services immediately upon providing them to the customer. The agreement may be conducive to a longer payment window, meaning that the business may have some cash flow challenges as it waits for time to elapse to receive whatever payments it may be due.
The downside of this is that the business would not be able to access the funding it needs to take on other jobs or address other short-term needs. Invoice financing provides the cash upfront to handle these challenges until the invoice is collected and the debt can be repaid. This type of loan is for rendered services or delivered goods. And the invoice amount ideally has to be over $200,000, that is per invoice.
Merchant Cash Advance
A merchant cash advance is another short-term business loan type, but it is repaid using a percentage of credit card sales. This provides a greater level of control since sales figures largely guide the borrowing potential.
Note, however, that as is the case with most things having to do with credit cards, the rates can be a bit on the higher side when compared to other options.
Business Line of Credit
if nothing else, their business line of credit provides an incredibly flexible borrowing option for most businesses. You can think of it as a lower interest version of a credit card. There is an agreed sum that forms the limit of your line of credit.
Upon request, you can borrow funds from that pool. Typically, you wouldn't be consuming the entire pool, but the maximum figure is good to have just in case. Of course, the main advantage here is the high level of flexibility to meet business needs that are more unexpected and unpredictable.
Working Capital Loan
A working capital loan is the definitively smaller version of a traditional loan, as it's characterized by a borrowing process followed by consistent monthly payments. If you want that level of visibility and control, provided you have the cash flow to handle completing the payments at the required intervals, then a business working capital loan may be best for you.
Choosing Your Loan?
So, what should you be thinking about as you are contemplating which loan product to apply for?
First, there's the borrowing amount. From a feasibility perspective, you want to borrow the lowest amount possible that is going to effectively cover the needs that you have. You should ensure that the loan type you choose can grant you that amount.
Next, think about the interest rates and what you can accommodate. Never opt for a rate that goes beyond what you may be sure of from a cash flow perspective.
The third important point of consideration is the loan's term length. Ensure that whatever you choose gives you time to comfortably take care of the loan, especially with the sometimes unpredictable nature of business.
Finally, the application process is important to think of. What does it require? How quick is it? Are there any fees involved?
Once you feel comfortable about these four areas, you are likely making a good business choice.
How Can You Get a Short-term Business Loan?
Now that you have a greater understanding of what short-term business loans are, the next logical question is how do you apply for one? Well, GoKapital has you covered
Typically, you would have to go through a very long application and approval process. As you know, time is money in business, so it's often impractical to do that.
GoKapital introduces a secure online application method that should take no more than two minutes to apply. The best part is that the website and team help you to understand what are the best options that you may qualify for.
That's because the application process takes your business information and situation into consideration, so you can have an accurate guideline of what the best funding options available for you look like.
With that said, following the approval process, you get access to the capital you need pretty much immediately. Funding ranges from $30,000 to $5,000,000, which should cover just about any short-term business need that you may have.
Conclusion
There's no denying the sheer benefits that are synonymous with getting a short-term business loan, especially when it can turn things around or address cash flow gaps that may affect your workflow temporarily.
Not only are you no more in tune with the idea of short-term business loans, but you can also apply with GoKapital for a quick application review process.