Business Start-up Costs Business Owners Need to Know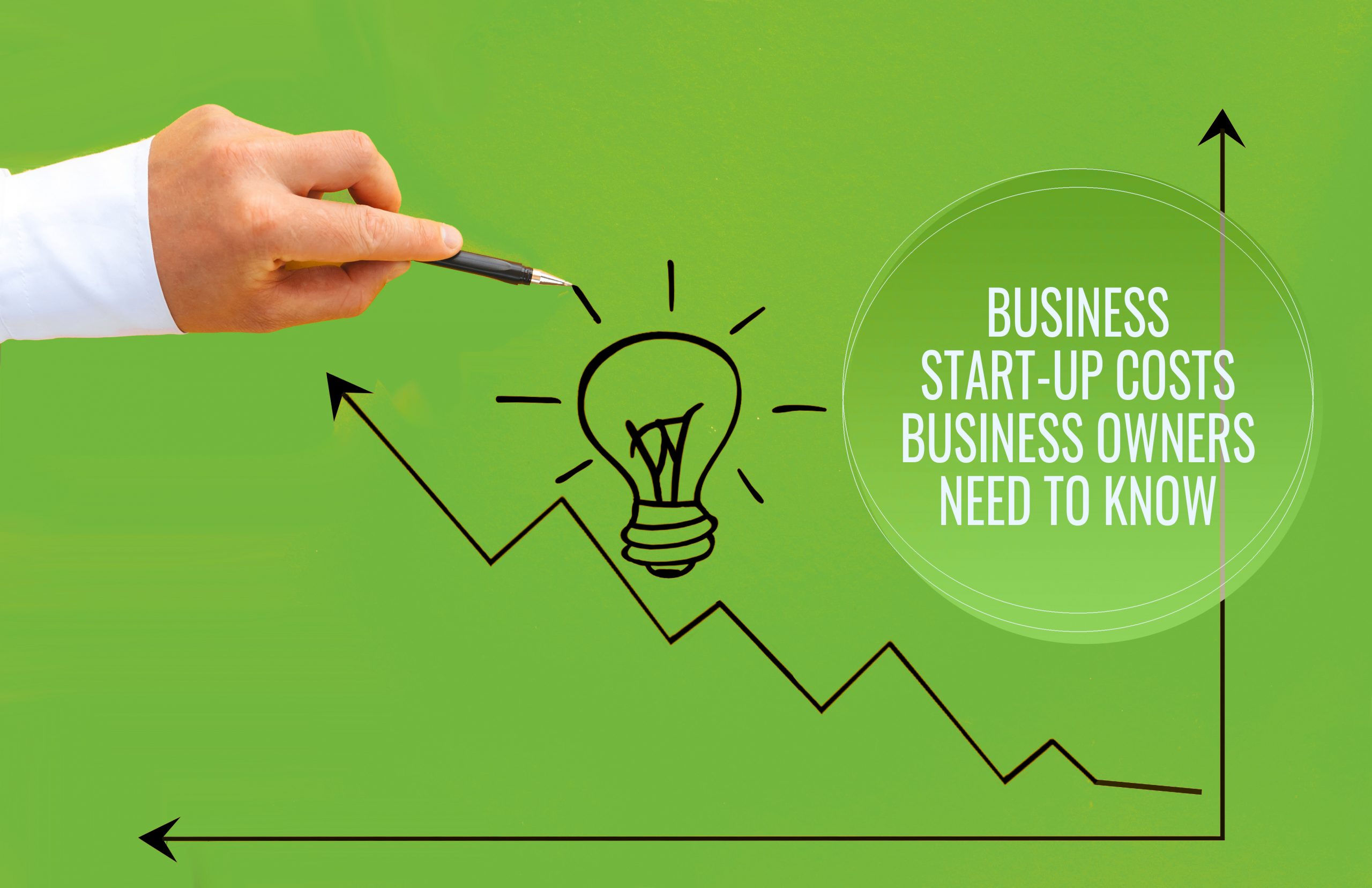 What You Need to Know About Business Start-up Costs
There is more to a company than office space and furnishings, especially when considering meticulous accounting and start-up costs. Relying on a flood of customers to keep the business afloat is many companies' biggest mistake.
Neglecting this process can lead to abysmal results, and you could be out of business before you know it.
While creating a new business, you need to calculate start-up costs as an immediate expense. Depending on the type of company you begin, start-up expenses are different.
Book stores have different requirements than coffee shops; brick-and-mortar businesses have different needs than online stores. However, there are some typical expenses that nearly every business incurs.
What Are Business Costs?
The Business Plan
Creating a business plan is essential in a company's start-up efforts; it allows your new business to have a detailed road map to success. Different start-up costs are forced into consideration when you use a business plan.
Underestimating expenses do not bode well for many small business owners as they falsely increase their expected net profit. Compiling a business plan gives you a better overall view of company expenses before starting up.
Research Expenses
Before starting a business, consumer makeup and careful industry research must be conducted. In most cases, market research firms assist business owners to aid in the assessment process.
The cost of hiring these marketing professionals must be included in the company plan if the business owner chooses to follow this route.
Borrowing Costs
An infusion of capital is a requirement for any business just starting up. Debt financing and equity financing are two ways to acquire money for a business. Small companies with proprietorships do not require equity financing as it entails issuing stock.
A small business loan is the most likely source of finance that creates debt for a start-up company owner. Banks, saving institutions, and the US Small Business Administration (SBA) often offer loans to business executives.
Interest payments accompany business loans much like any other loan you may take from the bank. The default cost is exceptionally high, so these payments must be planned for when first starting a business. Contacting GoKapital can help you acquire a small business loan in no time; all you need is to approach it with your company plan.
Permit, License, and Insurance Fees
When obtaining access to specific business permits and licenses, many companies are expected to submit authorizations plus health inspections to authorities.
Some businesses may require industry-specific licenses, and others could require essential permits.
Protecting your assets from any liabilities that may arise is crucial to running a successful business. You can use insurance to cover yourself, business assets, customers, and employees in the event of a catastrophic incident.
Technological Expenses
Point of sale (POS) software, accounting applications, information systems, and website costs are considered technological expenses of a business. Some business owners save on benefits and payroll by outsourcing these functions to other companies.
Supplies and Equipment
Basic supplies and equipment are something that every business requires, so a decision has to be made to buy or lease instruments before adding equipment expenses to the list of start-up costs.
A significant part of the decision you make is affected by the state of your current finances. Leasing to buy equipment later is a viable option even if you have enough money to buy the equipment up front.
Depending on the terms of the lease and the type of equipment, the agreement may not be the best deal. However, it's important to remember to search out the best lease regardless of your cash position.
Promotion and Advertising
A start-up business or new company is unlikely to succeed without promoting itself. Placing ads in the local newspaper is no longer how we advertise, plus promoting your business these days entails much more than the statement mentioned above.
Everything a business does to attract clients to the company is included in its marketing strategy. External dedicated marketing companies are often hired because advertising has become such a science that any assistance is beneficial.
Employee Expenses
Labor costs require that business owners who hire employees make compensation for benefits, salaries, and wages.
It can be disastrous if a company fails to compensate employees adequately. This terrible practice can lead to bad publicity, mutiny, and low morale, all of which a new start-up wants to avoid entirely.
Additional Start-up Cost Considerations
Unexpected or overlooked expenses can pop up at any time during a business's operation, so it is crucial to set aside some extra cash for when these issues arise. During business season, most companies malfunction because they lack the capital to deal with unexpected problems.
It is imperative to note that the start-up costs of corporations or partners differ from the expense of creating a sole proprietorship. Partnerships may incur additional charges, such as state registrations fees or the legal cost of drafting a partnership agreement.
Original stock certificates, bylaws, and fees for filing incorporation articles may be added costs for larger enterprises.
Launching a new company can be daunting and exciting at the same time. However, neglecting the finer details and getting caught up in excitement can lead to the failure of your business.
Above anything else, consult with others who have traveled this road before and observe other businesses. That can help you gain some inside information about companies in your chosen industry. Firm advice that supports your specific business's success can be found when you least expect it.
Conclusion
Starting your first business can be both challenging and rewarding. Forgetting to include company costs in your business plan is a common mistake many people make.
You need to have a clear roadmap and expense sheet highlighting your costs and setting out ways to cover them. Without this plan, you may be left in the dark when unexpected expenses arise, leading to the possible failure of your company.
With the information provided in this article, you can go forward to create an extensive business plan that can help you compile all company expenses into a single list. It's time to start the company you have always dreamed of, so take a leap and discover the world of being a business owner.
GoKapital offers Start-Up Business loans for well-qualified entrepreneurs, you can get pre-approved for as much as $500,000 in 24 hours just by completing an easy application.