Five Rules to Make House Flipping a Success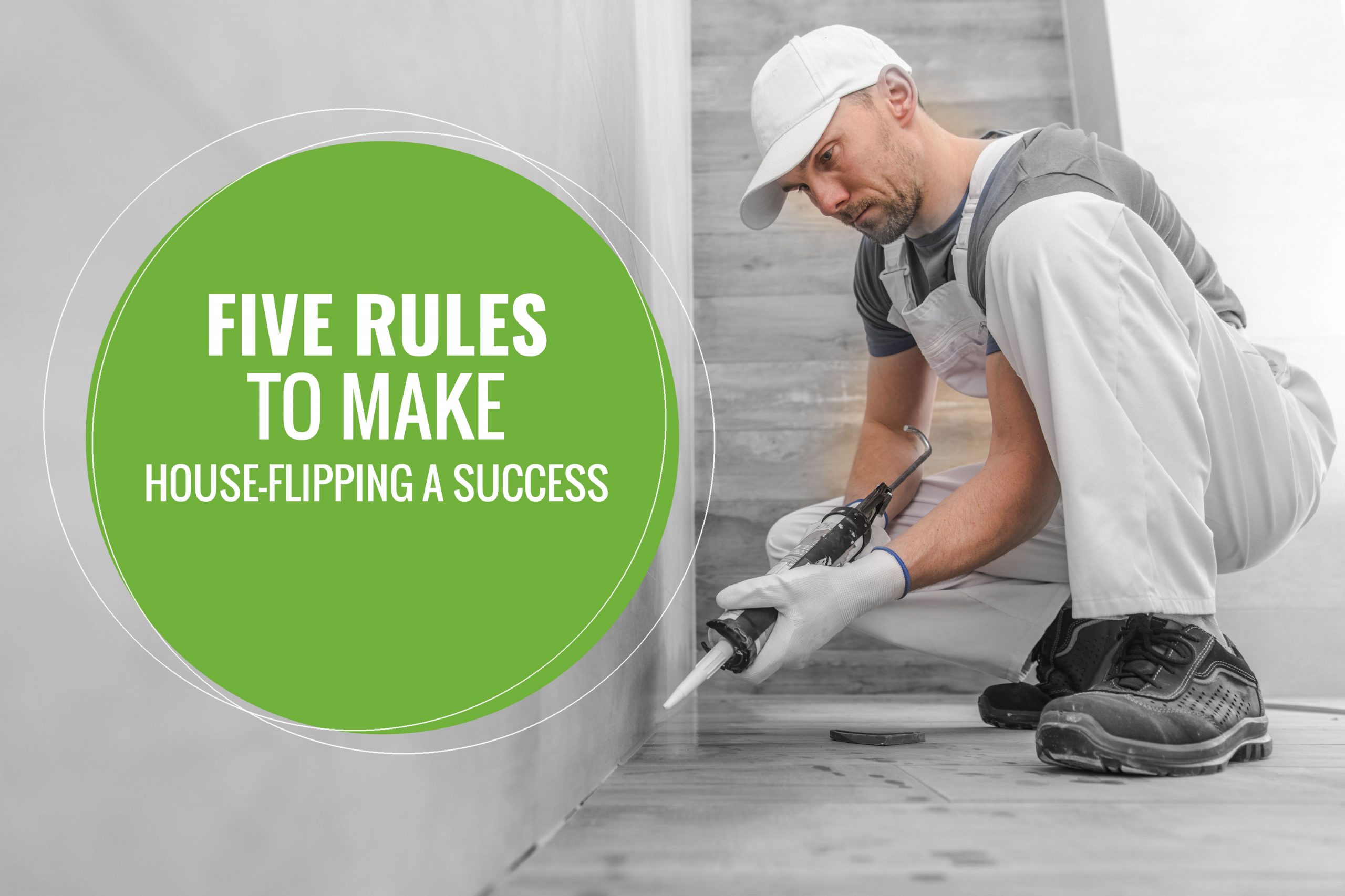 Five Rules to Make House-Flipping a Success
House-flipping is an often-used technique by investors of all kinds. The benefits flipping a house can bring you are excellent, and one of them is the possibility to profit from a property in short periods. However, there are many things you have to consider before doing it.
There are some house-flipping "rules" that prevent investors from having a flop when flipping a house. Many people have come up with tons of rules and recommendations, but you may be good to go with the ones given in this article.
However, most investments need financing and help from external parties. Anyone looking for business loans or real estate financing can contact GoKapital. We offer business funding for anyone who meets all the criteria our company requires people to have when working with us. Our services are available in all 50 states regardless of the credit score of our clients.
Here are five rules you must follow to make house-flipping a success:
#1 70% Rule
The first rule to make house-flipping a success is the 70% rule, which is also one of the most popular among investors.
Your primary goal when investing in something is to profit from that investment. Traders understand that because they buy assets at a low price and then sell them for a higher one, and the same applies to house-flipping. It's of no use to house-flip a property that costs more than the money you are going to get at the end of the day.
Therefore, you have to calculate the money that the property is going to cost considering the property's value itself, repair costs, and any other carrying costs. The total amount of that money can't go over 70% of the value you are going to receive when selling the property.
Applying this rule assures you a safe investment that brings you a decent profit when you complete it. We recommend you watch out for repair and carrying costs since most people tend to go over the 70% rule when paying for property repairs.
#2 Perform a House Inspection
This rule helps you with the previous one since it tells you how many repairs you need to make to the property you are buying. Most investors and realtors recommend people pay for a house inspection before getting that property.
House inspections tell you everything you need to know about a house, which is essential for someone looking forward to flipping that house. When you get the report from the inspection company, you can see which repairs you can DIY and how much you need to pay for the others.
#3 Offer Reasonable Prices
Flipping houses is not as easy as buying a property and then selling it for a higher price. There are many other things to do in between, so you need to be careful with that. When getting to the final step, you have to address one of the most important parts of the process, and that would be setting a price for that property.
What most rookies do is offer the property for an outrageously expensive price, which scares potential buyers away. Even if you do that to negotiate that price in the future, you can't set a price that exceeds what that house would cost on a regular market.
We recommend you order a home appraisal to see what the property is truly worth. Doing that gives you a professional estimate of what you can ask for the house. However, you can always take it a bit higher or lower than that price.
#4 Don't Do Everything by Yourself
Reducing expenses is always a good thing since it lets you save as much money as you can when flipping a house. Regardless of that, you can't exceed your limits and do everything by yourself to reduce expenses.
Make sure to have a team that helps you do the things you can't address yourself. You could, for example, take care of some DIY repairs that are within your reach. However, major structural problems are the job of professional construction teams, and you could get hurt trying to do them all alone. Learn how to estimate fix and flip repairs cost on this blog article
Most people have a team made of a lender, contractors, and real estate agents. Nonetheless, you could hire more people if you feel you need it. When talking about lenders, don't hesitate to contact GoKapital for the job.
#5 Don't Fall for Bad Deals
Falling for bad deals is common for people who got in love with a flip house and want to sell it or with someone who doesn't get any deals at all and suddenly receives one. You have to be respectful of the time you invested in that property, and that means not selling it for an unfair price.
Make sure you're ready to walk away from people looking for a bargain when buying the house. There's always an investor that can get interested in your property. However, that only applies if your property is of decent quality and offers investment possibilities.
It's not that good for you to invest in a property that doesn't show a bright future ahead. Many rookies and beginners in the investment world fall in love with a single property and stick with it regardless of how bad it is. Don't do that. Only pick properties that can truly benefit you in the long run.
Wrapping Up
As you could see, there are many things to consider before flipping a house. You can research more rules and follow them if that makes you feel safer when investing. Nevertheless, the five listed before are good enough for everyone.
If you want to flip a house or invest in a property and don't have the funds for it, you can always contact GoKapital to help you. Our company offers quick loans for the ones who qualify for them, so don't hesitate to apply by calling a loan consultant or on our website!
People with a $30,000+ a month revenue qualify for our business funding services, so they only have to go to apply for real estate financing. Applying for our business loans only takes two minutes, and your funds are available for you as soon as you get approved.