The Fix and Flip Investment Property Guide – How to Estimate Repair Costs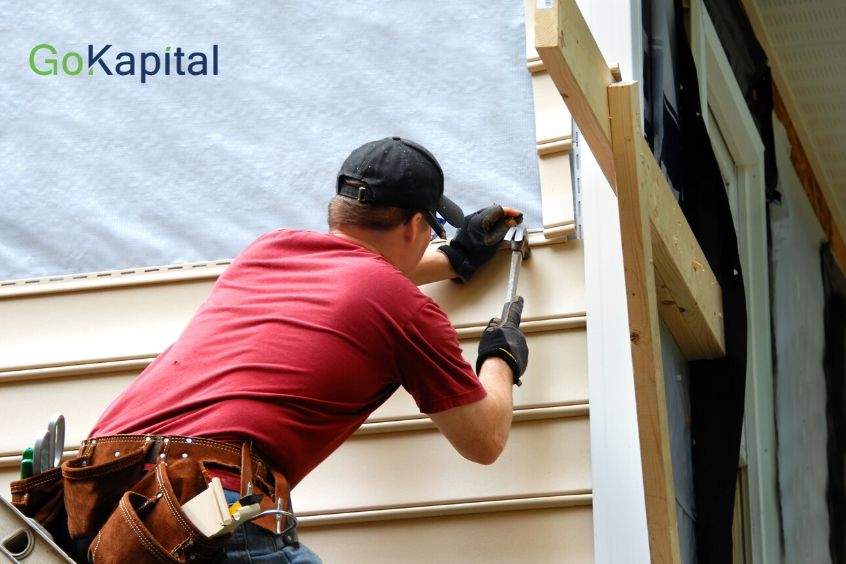 The Fix and Flip Investment Property Guide: How To Detox A Home and Rehabilitate It Successfully
Do you want to know how some investors become successful in real estate? They buy a distressed property, fix it up, and sell it for profit. It is called "fix and flip", others will call it "house detox and rehab".
It is a very smart way to invest in a property without needing to live there yourself. I am sure you have seen shows about it on tv.
The Equation
How do you place a home under detox and rehab successfully without losing your money?
After all, this can look kind of intimidating to those who are starting in the real estate industry. Some properties do make a nice profit, and others, you should just stay away from because they are not worth the effort.
I have put together a smart list of things to consider when attempting to do "fix and fliping" as a career path.
The 70 Percent Rule
In real estate, there is something called the "70 Rule" in real estate. It is something you need to be familiar with before doing this. The 70 Rule is designed to make sure the house is worth the effort or not.
You multiply the ARV(After Repair Value) by 70%. Take the total and subtract any repair costs you might have. The number will tell you whether or not the house is worth your time and effort to "fix and flip". Not every house can be rehabilitated.
Pro tip: Use this calculator to find out your 70 percent rule
Can you buy real estate with no money?
There is an argument made in the industry that you can flip a house with no money. Yes, you can do that for little to no money down. However, the only downside is you have to be willing to find other ways to make money in the meantime.
Do you have a business on the side? Are you a private investor with millions of dollars in the bank right now? Yes, you can give it a try. The point is, you need to have a way of making ends meet until the "flipping" thing takes off.
Do an inventory of your current financial situation. Make sure you can do it before starting. There are a lot of people who have been burned attempting to do this without any backup plan to make money.
To find out more about how you can flip houses with no money, check this article by FitSmallBusiness.
Fix and Flip Investment How Much Do You Need To Start?
That depends on what your financial situation is like right now. You also need to look at the market. Sometimes the current market is not worth taking the risk. You want a return on investment (ROI). Make sure the market can give you that at the moment you invest.
Also, if you have little to no money in savings right now, do not invest your own money right away. Wait until you have substantial savings in the bank and then see what the market says or until you find a trusted hard money lender. 
The best way to go about preparing is to Google results on estimating costs and how you should raise capital.
Fix and Flip Investment Would you need a license?
It depends on your state. Some states require a person goes through rigorous licensing and permits. Other states require the bare minimum. You might want to Google your state and see what you need. Other sources you can use include a contractor's license and a real estate license.
I can tell you this much, you will need at least a real estate license to begin. That is required for every state.
Fix and Flip Investment How Much Work Is Involved?
This section is the one that sometimes causes people to back off a bit. They find out how much work is involved and get lazy. Every house is different, similar to those who enter rehab. Some houses require more time and effort to bring them back to life.
You will also need to speak with a contractor regularly. They need to know what you need, when, and why. Make sure to give them a deadline. Otherwise, they will kind of do things at their discretion.
A Few Other things You Need To Consider
1. Have the contractor do a walkthrough with you a few times. They need to see what needs to be completed and why. You should consider having at least 2-3 contractors do a walkthrough. Get their opinions and decide which one is right for the job.
2. You will need to pay extra attention to the interior and exterior when doing a "fix and flip". You need to make sure that every layout is the way it should be. Then, you need to find the appropriate path for any cosmetic changes, and there will be.
3. Research everything about the property, hire the right people, and come up with the right game plan to ensure your success, similar to rehab. You need to get to the truth about the property if you want it to be your success story.