A Guide to Medical Practice Loans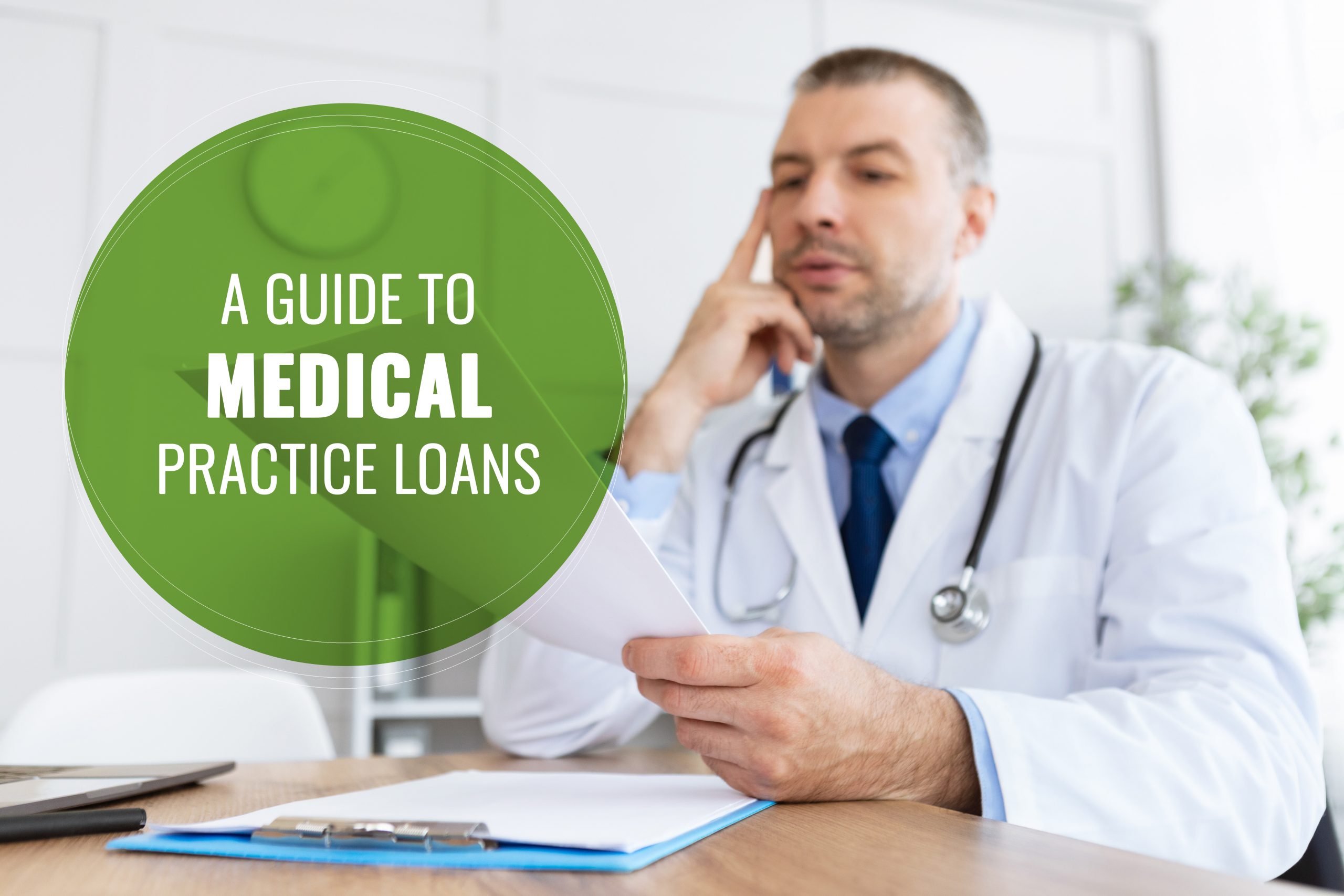 A Guide to Medical Practice Loans
Various expenses can be covered using a medical practice business loan or a business loan for doctors. We will cover the process, advantages, and disadvantages of this type of loan.
Whether you are purchasing an existing practice, starting a new one, or require cash to cover costs until insurance companies compensate you, it may be a good idea to consider acquiring a medical practice loan.
What Are Medical Practice Loans?
Medical practice loans are business term loans for doctors and are also known as medical business loans. It provides working capital to medical businesses that require working capital for the following:
Purchasing of medical equipment
Hiring additional staff
Opening a medical practice
Maintaining cash flow until insurance companies reimburse them
In most cases, medical practice loans are designed for licensed doctors or physicians preparing to start a practice or who are already practicing.
Information About Medical Practice Loans You Need to Know
It's recommended to weigh up the advantages and disadvantages before applying for healthcare practice financing.
Pros
Lending available for many uses
Professional banker relationship
Helps build business credit
Predictable monthly payments
Meager, fixed interest rates
There is plenty to love about small business loans for doctors; whether you want to pay your expense while waiting for insurance companies to reimburse you or looking to start a healthcare center, a medical practice loan can help you do it.
Favorable Rates
Depending on your qualifications and the type of medical business loan you apply for, you may encounter favorable loan terms and rates, making it affordable to expand your medical practice.
Prepayment Discounts
You may receive a discount if you pay your balance in full before its due date, but please remember that not every company financing service rewards you for paying off your debt early. It's good to keep an eye out for medical business loans with this particular benefit.
Great for Building Credit
A medical practice loan can boost your business's credit score and build your company credit history when you pay on time each month. One thing to note is that financial tools like a medical practice loan are commonly reported to business credit bureaus.
Cons
Rates may be higher with lower credit scores
Higher origination fees
Only available to medical professionals
Only Available to Medical Professionals
The chances are that you're a medical professional if you are reading this, but please be aware that a health care practitioner or doctor can only acquire a loan. In most cases, service providers require that you show your credentials before approval of the loan.
Origination Fees
Besides the interest rate you pay on the medical practice loan amount, there is also an origination fee not in every case but do not be surprised once you see it on the loan agreement. This fee is either a flat rate or a percent of the total amount.
It is good to be aware of this extra expense as it can significantly add to the cost of your loan.
Rates May Be Higher with Lower Credit Scores
You might not automatically be turned down for a loan if you don't have good to excellent business or personal credit scores, but it may end up costing you more to secure the loan.
How Does a Medical Practice Loan for Doctors Work?
Applying for a medical practice loan is easy. You will be asked numerous questions about your company, including your social security number, annual or monthly revenues, and how long you have been in business.
Once approved, the lender informs you of how much you qualify to borrow, your lending rate, and the terms regarding your monthly payment schedule.
How to Qualify for a Medical Practice Loan
In most cases, you need to be in business for two or more years and have annual revenue of at least $240,000 to qualify for a medical practice loan. However, the above requirements may vary from lender to lender, but generally, the more revenue you have, the stronger your credit profile.
How to Apply for Medical Practice Financing
Whether you go through an alternative financing specialist or a conventional lender like the bank, applications for healthcare financing may vary slightly.
You may be asked what you intend to use the loan for in the application process, and below are some options.
Startup
Practice expansion
Working capital
Partner buyout
Payroll
Equipment purchase
Business development
It is also good to know how much cash you want to borrow. Additionally, you may be asked for your income information, social security number, plus your medical title and specialty.
Some lenders can get you funds within days, while others may vary in how long they take to process your application.
What Can Medical Practice Loans Be Used For?
The building or starting your healthcare practice is the only reason you should use money from your medical loan. Let us delve a little deeper into the topic to give you some examples of how you may use your medical practice loan.
You can increase revenue and attract more customers by upgrading your equipment with the newest technology. A medical business loan can assist you if you don't have the capital to purchase such high-cost items.
Say you want to expand your practice to serve more of the population in a second location, it requires a significant outlay of capital to purchase equipment, hire more staff, and remodel the space. You can quickly reach profitability when you take out a healthcare practice loan to help you achieve the above.
If an opportunity arises to buy a commercial property for your medical practice, a loan can help you secure and leverage a fantastic deal.
Even if you need a cash advance to keep things running smoothly until insurance companies pay out on claims, pay staff on time, or keep cash flow stable, a medical practice loan can be of assistance.
Conclusion
Opening a new medical practice or running an existing one can be lucrative but potentially costly. It would help if you had the correct medical practice loan solution to aid the growth of your business.
GoKapital is a financing company that can help you make your dreams come true. It's time to use a funding solution that cares about you and understands your medical practice loan requirements.