GoKapital Review Exposes Truths You Didn't Expect (2022)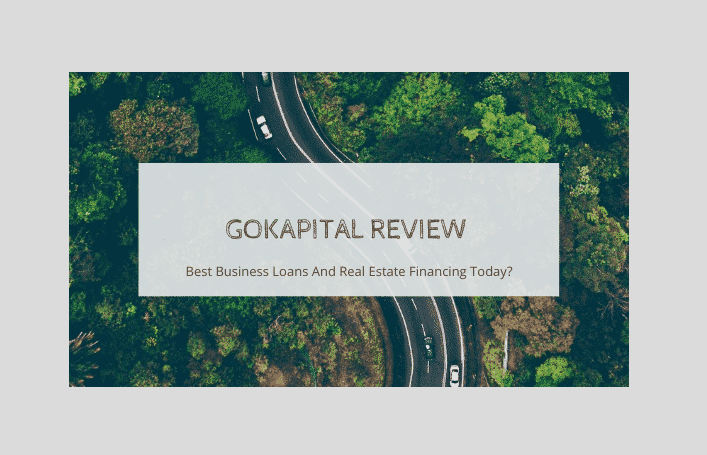 Are you a small business owner in need of quick and hassle-free funding? Look no further than GoKapital. In this comprehensive review, I, Michael Granados, a fellow small business owner, will walk you through everything you need to know about GoKapital. From its range of funding options to its Real Estate Financing solutions, we'll explore the pros and cons, alternatives, and more, so you can make an informed decision and secure the funding you need to thrive.
GoKapital is a business funding platform that provides alternative working capital solutions and Real Estate Financing through its diverse lending products. Since 2013, GoKapital has been supporting thousands of businesses by offering a wide range of funding options tailored to various needs. With a focus on leveraging technology, simplifying the application process, and maintaining strong relationships with private lenders, GoKapital stands out as a reliable and efficient funding solution for businesses.
Why GoKapital?
GoKapital offers several compelling reasons to choose their services. They combine technology, extensive lender relationships, and a team of experienced professionals to provide faster funding and better approval rates than traditional banks. The company's A+ rating from the Better Business Bureau is a testament to its commitment to customer satisfaction. With GoKapital, you can access a comprehensive suite of funding options and benefit from their expertise in finance, technology, and entrepreneurship.
Going Inside GoKapital:
GoKapital offers a wide range of funding options to cater to different business needs. They provide:
Business Loans: With a simple and fast application process, GoKapital offers 24-hour funding, merchant cash advances/revenue-based loans, business term loans, line of credit, and personal/startup loans. These options ensure that businesses of all types and sizes can find the financing they require.
Real Estate Financing Products and Services: GoKapital specializes in Real Estate Financing, providing solutions for commercial properties, fix-and-flip projects, residential investment properties, construction, and more. Their expertise in the real estate industry makes them a valuable partner for businesses in this sector.
Industries Served:
GoKapital serves a wide range of industries, including but not limited to:
Dental practices
Restaurants
Retail stores
Technology companies
Healthcare providers
Construction companies
Professional service firms
And many more
GoKapital Reviews:
While GoKapital has received positive feedback from numerous satisfied customers, it's important to note that online reviews may vary. GoKapital has an A+ rating from the Better Business Bureau, indicating their commitment to delivering excellent service to their clients.
Cost of GoKapital:
To determine the cost of GoKapital's services, it's advisable to reach out to their team directly. They will provide you with the necessary information on rates, fees, and any other costs associated with your specific funding needs.
Who Is GoKapital For?
GoKapital is an ideal funding solution for small businesses seeking fast and hassle-free access to capital. Whether you have a low credit score, limited business history, or unconventional financial circumstances, GoKapital is willing to work with you and help you secure the funding you need.
Who's It Not For?
While GoKapital caters to a wide range of businesses, it may not be the best fit for those looking for long-term traditional financing options or individuals who prefer working exclusively with local banks.
Pros and Cons:
Pros:
Fast and simple application process
Wide range of funding options
Strong lender relationships for better approval rates
Expertise in real estate financing
Positive customer reviews and BBB rating
Cons:
Specific costs and fees may vary and should be discussed directly with GoKapital
Alternatives:
While GoKapital is an excellent choice for many businesses, it's always wise to explore alternative funding options. Consider researching other funding platforms and comparing their rates, terms, and services to find the best fit for your business.
What I Liked Most About GoKapital:
GoKapital's commitment to leveraging technology, simplifying the application process, and providing diverse funding options stood out as key strengths. Their expertise in finance, technology, and entrepreneurship, coupled with positive customer reviews, inspires confidence in their services.
Specific costs and fees associated with GoKapital's services may not be readily available without direct consultation. It would be helpful to have more transparent pricing information upfront.
GoKapital is a reputable business funding platform that offers a variety of funding options and specializes in Real Estate Financing. Their commitment to customer satisfaction, strong lender relationships, and use of technology make them a reliable choice for small businesses seeking quick and hassle-free funding. Consider reaching out to GoKapital directly to discuss your specific funding needs and take a step towards securing the capital necessary to grow and thrive in your business endeavors.