Hard Money Loans: A Viable Borrowing Alternative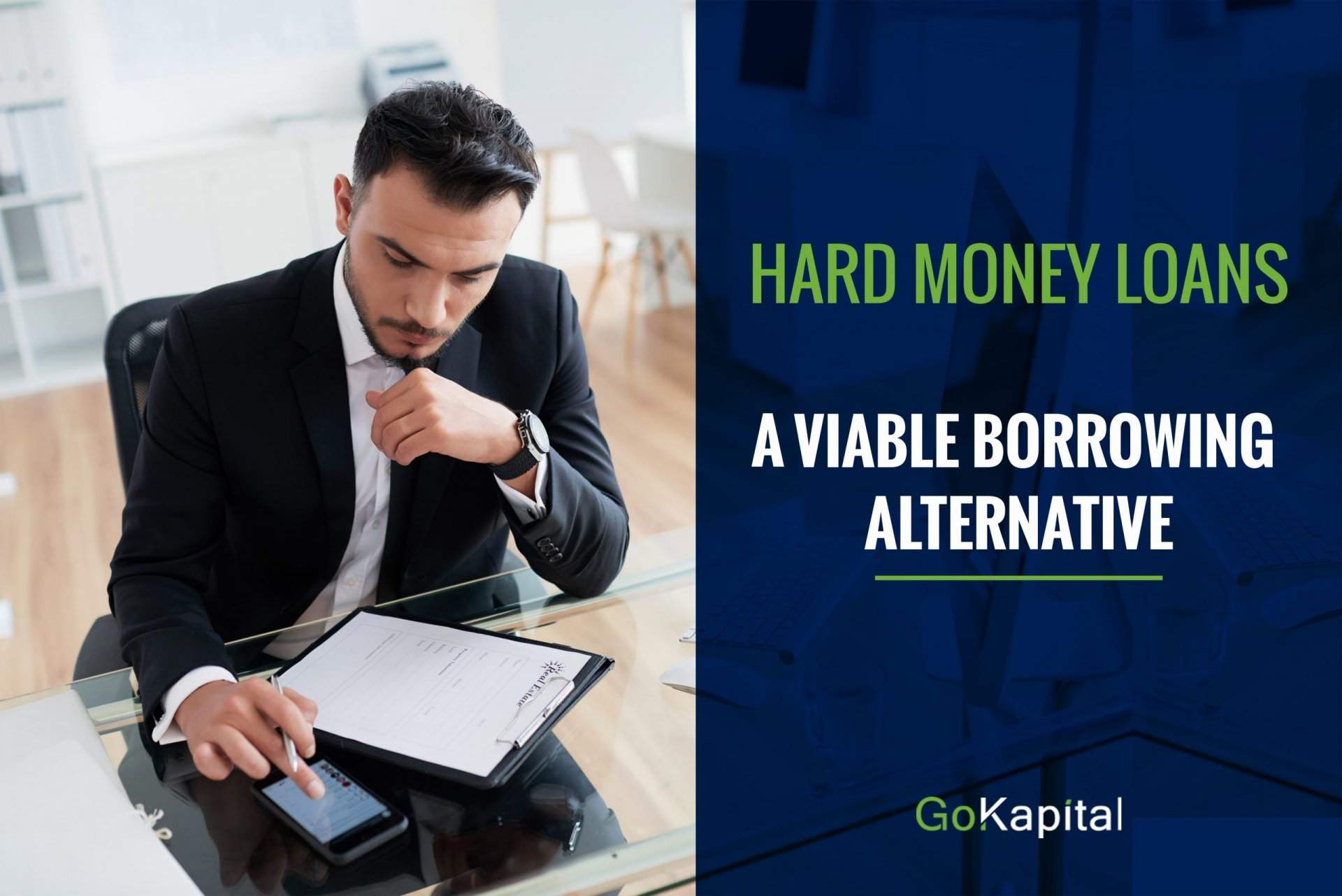 Hard Money Loans: A Viable Borrowing Alternative
In recent years, there have been a lot of misconceptions about hard money lending and loans. In all fairness, it was only a decade to two ago that borrowers would resort to hard money loans as a way to bail them out of difficult financial situations. Much has changed as more people are now using hard money loans as a strategic means to an end.
As long as there is a need for money, borrowers need as many ways as possible to get that money. That opens the door for people/companies that have money and an interest in providing others with financing on a more private level.
In the sections below, the discussion is going to center on hard money lending and loans.
What is a Hard Money Loan
The first thing to note is hard money loans are almost always secured by real estate in the form of a house, commercial building, or land. Hard money lenders might be willing to accept other forms of security, but real estate makes the most sense because it's a great store of value.
When someone needs financial help, fast access to working capital, or a bridge loan of sorts, they can usually ill afford to waste time with conventional lenders. They need money fast to meet a specific objective.
What makes a hard money type of loan so appealing to a borrower is they can avoid the stringent loan requirements put forth by banks or other lending institutions. The term stringent loan requirements refers to things like:
Having a good to excellent credit rating
PMI insurance
Long loan processing time tables (30 to 45 days)
Strict appraisal policies
High loan fees
With hard money loans, borrowers have much more leeway related to their financial standing. Of course, the price of getting the extra leeway is settling on a loan that carries a higher interest rate. The good news is most hard money loans are short-term loans. The impact of a higher interest rate usually has little to no effect on the borrower as long as the loan is paid back on time.
The Characteristics of a Hard Money Lender
A hard money lender effectively acts as a loan broker. Unlike a private lender who is solely interested in creating interest income, a hard money lender often views things differently. They like the idea they can be helpful, knowing there is a piece of real estate that serves as collateral for their loans.
For the most part, a hard money lender is an individual/company with available investment capital and an interest in being involved in real estate. They may or may not want to actually purchase or invest directly in real estate. However, they see making real estate loans as a way of being active in the real estate market.
Characteristics of a Hard Money Loan
As was indicated above, hard money loans are very different from conventional loans. The borrowing process is usually a little faster and comes with fewer borrowing requirements.
Here is a general synopsis of what a hard money type of loan might look like. It is important to keep in mind that some of this information will vary from one lender to the next. Also, current economic conditions will generally have an effect on loan requirements. Take a look:
Loan term – 6 months to a year
Loan amount – up to 65% to 85% of the property value
Loan interest rate – 12% to 16%, depending on a number of factors
Points charged – 2 to 6 points
Borrowings can be used for rehab costs
No prepayment penalty
Lenient credit rating requirements
Loan processing timeframe – a few days to a week
No PMI requirement
To the Borrower
If you need to get your hands on money fast, your real estate property is the most valuable asset you have. It's the key to you being able to get the money you want/need fast and with few hassles.
The process of securing this type of loan is generally pretty easy due to lower requirements. With a lender like GoKapital, you can start the loan process online. Your loan rep will provide you with a list of information and documents you must provide. If everything goes smoothly, the money could be in your hands in less than a week.
Of course, securing such a loan offers you some tremendous benefits. As a point of reference, here are a few ways this type of loan might work well for you:
You can qualify with less than ideal credit
It's a short term that offers you future flexibility
Fast approval means you can take advantage of sudden business opportunities
An established relationship with a hard money lender means available capital when needed
You can control interest costs by paying off the loan early without incurring a penalty
If you need cash right away, a conventional lender is not going to help. As long as you have equity in some form of real estate, a hard money lender like GoKapital is ready and willing to make a deal.