The Real Estate Investor's Guide to Hard Money Loans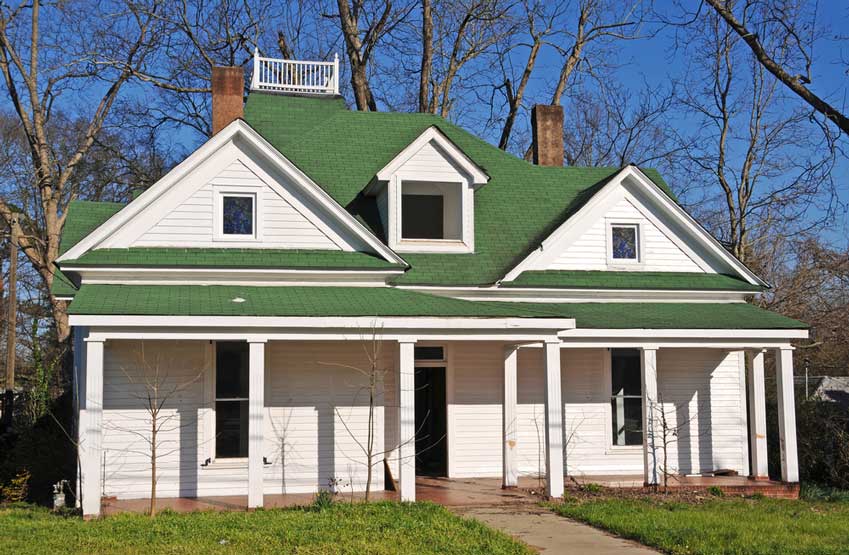 The Real Estate Investor's Guide
This is the best real estate investor's guide to hard money Loans. If you are a real estate investor looking to secure funds for a property purchase, you might be wondering what financing options are there available in the market.
In most cases, real estate investors turn to banks when they need to borrow money for a project they have in mind. And while that approach makes sense in some cases, it might not be a good fit for everyone.
Also, many investors want to know "Who lends hard money? how does a Hard Money Loan Work?, what is an HML?" The following guide will answer those questions and more, that way you will learn everything you need to make a smart choice.
What is a Hard Money Loan (HML)?
Learn what is a hard money loan before you move forward. By doing so, you will arm yourself with the required knowledge to make your decision with confidence and enhance your potential gains. In simple terms, hard money lending allows investors to get a short-term loan secured by real estate property. These asset-based loans are issued by private lenders, not by traditional banks or credit unions.
Those in the real estate market can use a range of property types to secure the loan and get the money they need. Whether you want to get a single-family residential, multi-family residential property, or a commercial building, with an HML, you can reach your goals fast without facing too many problems.
How Does a Hard Money Loan Work?
It's now time to explore how a hard money loan works and decide if this path is right for you.
Through a Hard Money Loan, a real estate investor can obtain the necessary funds needed to purchase, fix & flip, and rent properties. To get the hard money from a lender, the investor has to approach lenders with the property with which they would like to secure the loan.
You can use the property you own to secure the loan, or you can also use the property you want to buy.
Hard Money loans offer investors faster closing times than traditional mortgages from a bank.
When does it make sense to get a Hard Money Loan?
Even those who have years of experience closing real estate deals can have a hard time deciding if getting a hard money loan is the right decision for their bottom line.
If you have a low credit score, but still want to make an investment to expand your portfolio, this type of loan will be ideal.  Also, a Hard Money Loan makes sense when you need a short-term loan (12 months) and if you need to close fast on a deal.
Using the property as collateral for the loan means that you won't have any trouble getting approved. Also, taking this path is wise if your mission is to secure risky construction loans that most banks would not offer.
Terms & Conditions for Hard Money Lending
This section covers the duration of hard money loans and what you can expect when you work with private lenders.
Although the exact terms will vary depending on the borrower's particular case, you can expect to get a loan term of 12 months or less—some lenders might be willing to extend the loan-term in certain situations.
You can choose to repay only the interest at the beginning (Interest only HML), which gives you time to make a profit before making the final payment. If you chose the interest-only HML, at the end of the term, the lender will require a balloon payment. A payment that is much larger than the rest and covers the remaining balance.
Main Benefits to Consider
If you are still wondering why use hard money, learning about the benefits you can enjoy will help you understand how this option could make sense for you. A hard money loan lets you get quick funding for a fix and flip or other land loans, making it great for brokers.
You can buy income properties to do a property flip faster than you once thought possible. Even if you have a bad credit history, you can still borrow money as long as you have a property to support it. No matter your goals, this option makes real estate investing a quick and easy process so that you can achieve your desired outcome in no time.
Profit Calculations
Before you take out a hard money loan to buy property, it's vital that you know how to calculate your return on investment. The good news is that finding hard money loan to value (LTV) ratios are not as hard as it might seem. You will be pleased to discover that taking this path is often faster and straightforward than using a normal mortgage. You will need to look at your terms and consider your interest rate to get an idea of the amount of money you will spend.
Use our Real Estate Loan pre-qualification tool
Also, take the cost of the property rehab process into account to get a complete picture, and you will then calculate the amount of income you expect to get when you flip or rent the residential or commercial real estate. Taking each of these steps requires some time and effort if you want to get it right, but you will move forward with confidence because the approach accounts for as many factors as possible.
Final Thoughts
Buying the investment property at which you have been looking at could be a great way to take your earning potential to a whole new level if you can find a way to finance it. If you have poor credit or want to make a risky investment, most banks will not even consider accepting your application, but you are not out of luck. Opting for a hard money loan can help you defeat those roadblocks and get your hands on the investment property you want. You can complete the application process and get money in your account before you know it as long as you take the correct steps at each stage.
If you have your eye on a property, GoKapital has the potential to offer impressive LTV ratios.