Factors To Consider Before Consolidating Your Business Debt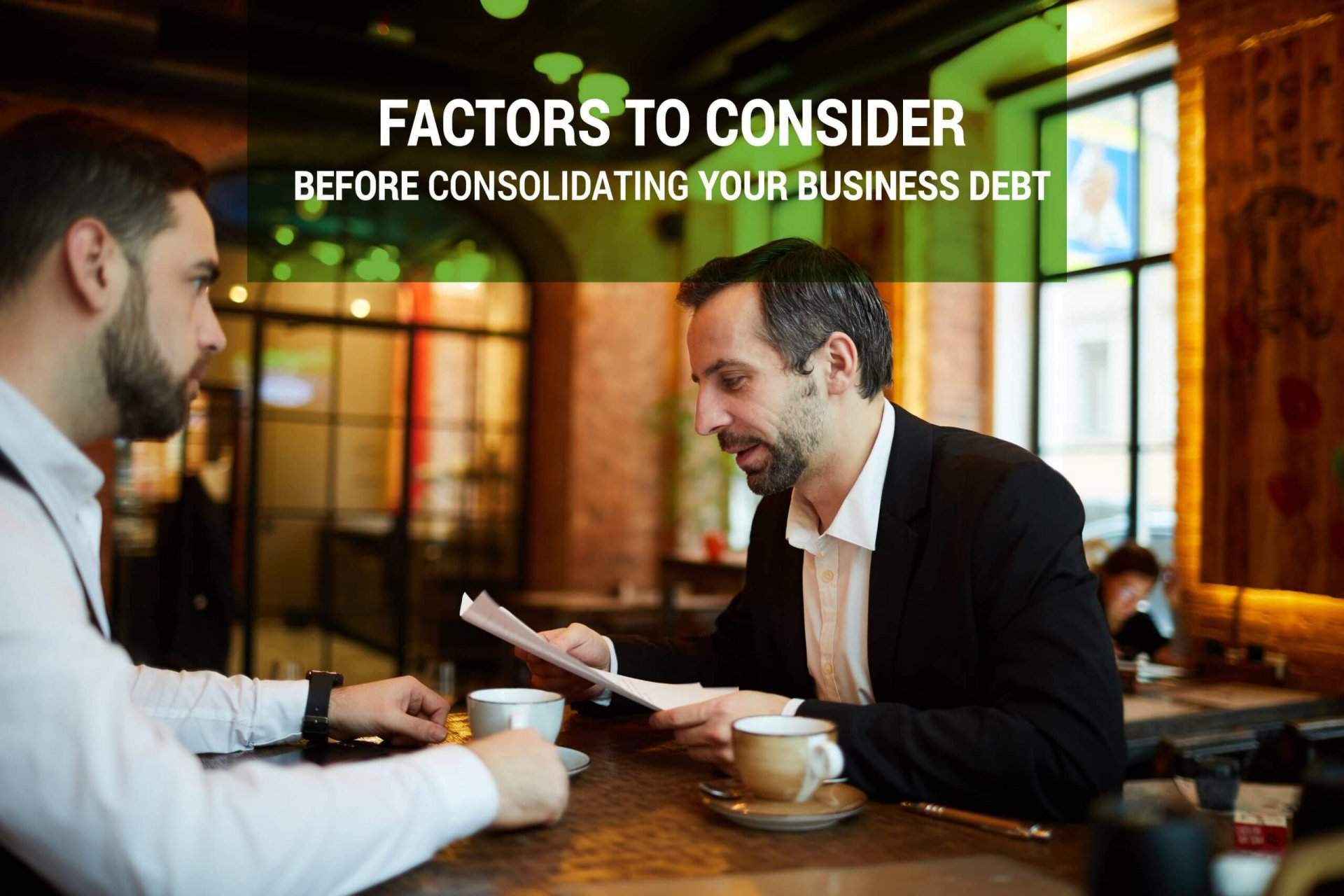 Factors To Consider Before Consolidating Your Business Debt
Running a business is all about taking the necessary risks. Most people always research before starting any business to avoid making obvious mistakes. Yet, you may find yourself in trouble even after managing your business for many years.
Sometimes when business is down, business owners face difficult situations. One example is struggling to pay current loans and financial obligations. In this case, they can benefit from a business loan consolidation plan.
Debt consolidation is a process of settling several current debts with one new loan. Most business owners use debt consolidation to ease their overall payments and free up cashflow. Others use them to prolong the loan terms and reduce the interest rates charged. Also, some finance their day to day business operations with these consolidation loans.
Most debt consolidation loans are available to businesses that have a positive payment history on their current debt or have a property to be used as collateral. The important thing to note is that there are always new consolidation programs in the market.
How business debt consolidation works
Debt consolidating debt isn't always easy, but it is relatively straightforward. For you to be able to reduce your debt, you need to take an inventory of your current financial obligations.
Then find a lender, and be sure to request a loan consolidation product, send your application and list of loans with current balances. If you're approved, typically the lender will handle paying off all your creditors.
With Consolidation loans, you will likely not be able to borrow more than what you owe. This is usually in the total of your loans that you're trying to consolidate. You do not need to have money to use as a down payment and depending on your industry the credit requirements could vary. Lenders will often want to see the positive payment history, and that your income is able to sustain payments on the consolidation loan. The SBA may not offer these types of programs since their requirements are meant for well-qualified customers and having too many loans will show a lack of cash flow and ability to pay back.
As a business owner, you will not likely not be allowed to consolidate your debt if you have defaulted on loans before. Also, if you have declared bankruptcy recently, you will not be eligible for this type of loan.
Lenders can also deny you to consolidate your loan if your business revenue has dropped significantly, in that case, you will need a clear reason why and explain how the consolidation will help increase your revenue.
Here are some of the questions to ask yourself before taking debt consolidation loans.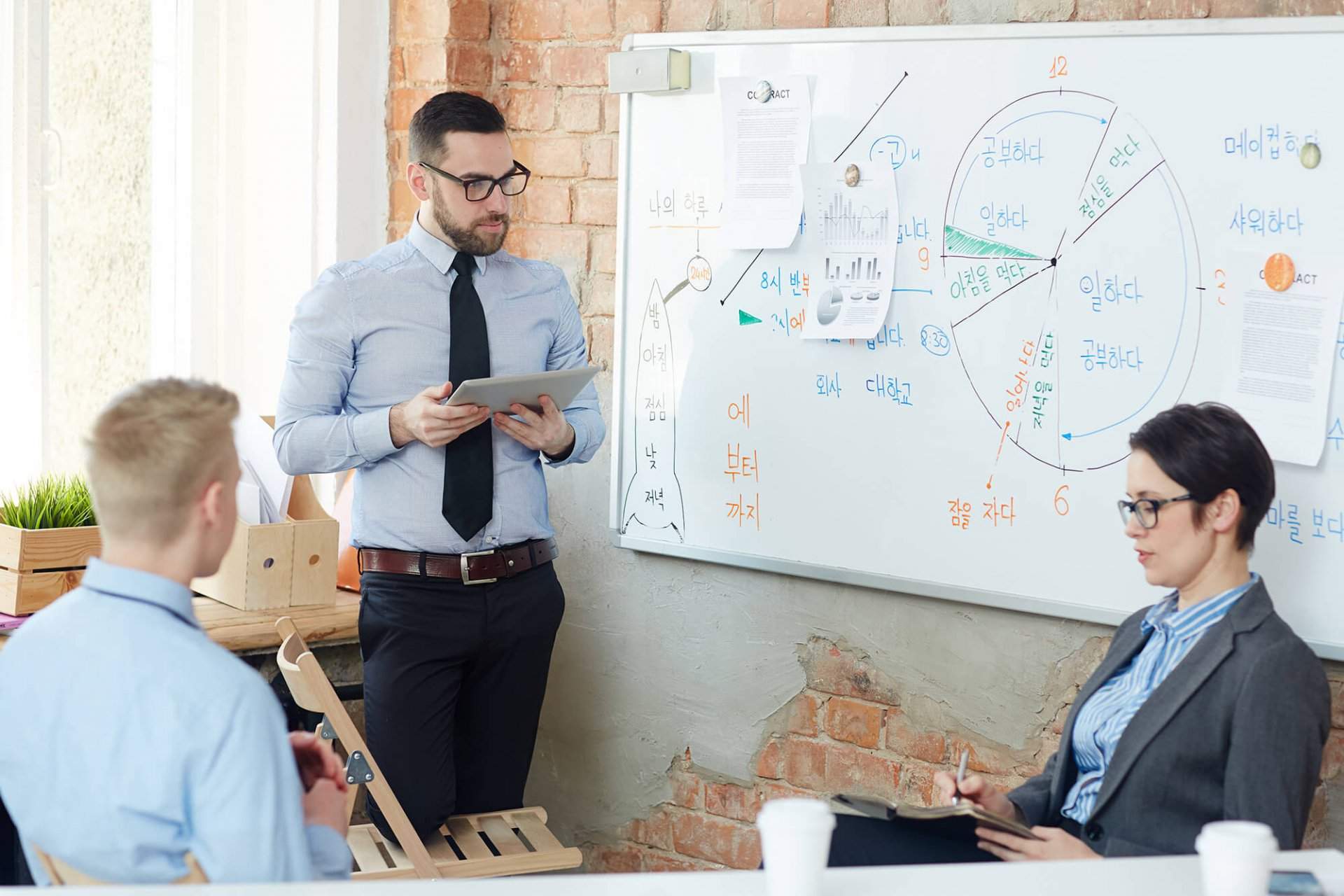 Who can offer you the right debt consolidation loan?
You should always consider these three factors when looking for a debt consolidation loan.
Know the amount of money you need. Calculate all the debts you want to pay off with your debt consolidation loan. Do not forget to include any other charges you will need to pay for you to clear debts owed on time.
Determine how much you will need to pay that debt. Debt consolidation loans with many payable months will incur more interest. So it is wise to take the loan that its payment structure will not hurt your business.
Interest rates charges: interest rates that debts consolidation loans lenders give you will determine what you will pay back, so it's essential to find the one that offers you the best terms for your business.
What amount of money are you allowed to borrow?
Unsecured debt consolidation loans for businesses are typically based on your monthly revenue and overall debt. You are typically allowed to borrow about either as much as you owe or as much as your average monthly revenue. Lenders will also review your credit history, overdrafts, time in business, and other important information about your business.
Will you be able to pay off the debt in the required time?
Before going for that debt consolidation loan, consider the time convenient for you to repay the loan.
It would be best if you went for loans with a shorter-term because you won't be tied to a loan for an extended period, giving you a better plan for your repayment.
However, if you need a long-term payment plan to settle your debt, you can also explore these options.
Try to calculate the amount you will be liable to pay every month and measure if it will suit you, whether you're applying for secured or unsecured business loan consolidation.
How will the consolidation loan affect your credit rating?
Always ensure you keep honoring the payments agreed upon with your debt consolidation, and you will be okay. Making payments on time may improve your business credit score.
But, if you fail to honor the repayments, then your credit history may be affected negatively. Therefore, it would be wise for you to find a debt consolidation loan that is affordable.
How can you get the cheapest debt consolidation loan?
It makes sense if you would go for a debt consolidation that offers lower interest rates than your current loans.
Even though there are no outstanding loans, comparing different debt consolidation loans can help you find the best deal available. Find out the available options by getting a quote from the lenders and choosing the one with favorable conditions.
Keep in mind that lenders may see you as a high-risk borrower, the goal of the consolidation should not only be about lowering the interest rate, it should also be about lowering your payments and freeing your cash flow.
Are there any other available options better than debt consolidation loans?
Debt consolidation loans are an excellent place to start if you're not sure how to consolidate loans.
Although debt consolidation is not the only option available, you should know that even the best consolidation loans may not be the best way to consolidate debts. It is important to look at other options as well.
There are other options, such as:
Bank loans
Alternative lending (online lenders offering private loans)
Line of credit
With that said, there are various factors you should consider before committing yourself to a debt consolidation loan. But always remember to have all your paperwork ready when applying for the consolidation loan. Having the right documentation and information will speed up your application process.
If you enjoyed reading the Factors To Consider Before Consolidating Your Business Debt, take a look at all our business resources page. An additional source of information is the article written by Investopedia, it's worth reading to get a better understanding.