A Guide to Funding Your New Edmonton Business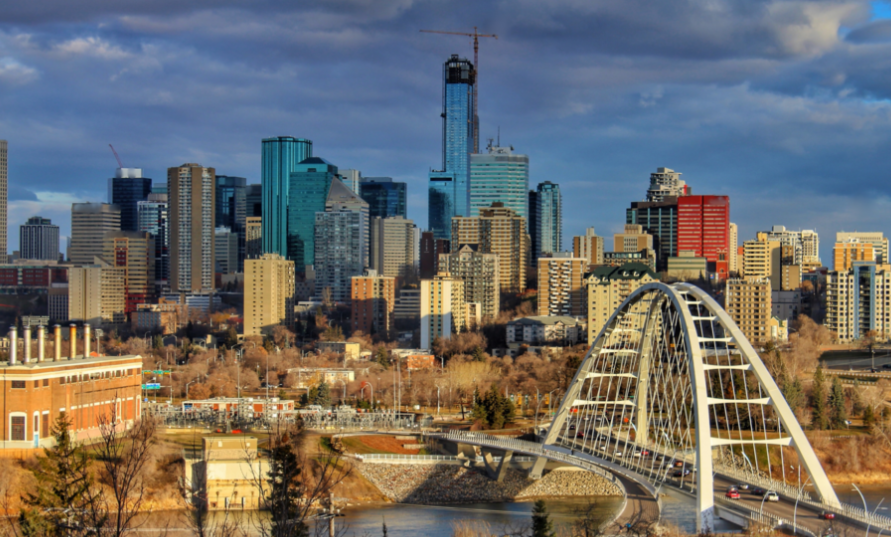 Do you have an exceptional business idea, but you're not sure how to start? Establishing funding or financing can be one of the biggest challenges of starting a new business. This guide reviews the ins and outs of business financing and options, helping you bring your new business idea to reality.
What You'll Need to Fund Your New Business
Before jumping into what funding options may be available for your new business, it can be helpful to review what items you'll need. One of these important items is a business plan, which should include the following:
A review of your business goals and how you plan to reach them.

A descriptive review of the amount of money you need to fund your new business.

Details about the business.

Location of the business.

An executive summary of your experience in the industry.

The amount of money you expect to earn and by when.

How you plan to market to customers.

A list of the services or products you plan to sell for money.

Background information on anyone involved in the business.
It's usually best to have a specific business in place before requesting funding. Browsing through restaurants for lease in Edmonton can give you access to the financial documents you need to create an outstanding business plan.
Knowing how much money you need to borrow from a lender in full is also essential when considering your options. You'll want to calculate things like debt-to-asset ratio, debt-to-equity ratio, net profit margin, and return on investment. Gathering as much information as possible about a potential business will help you answer all these questions.
Seller Finance or Lease Your Business
A lease or lease-to-buy business plan may be an option for some. These programs typically require that business owners put a large down payment toward the purchase of the business and then make monthly payments to the seller. Similar to a lease-to-own residential contract, if you stop making payments or breach the contract in any way, you could lose your right to buy plus any money you have already paid.
Government Programs
Canada offers a few government programs that help aspiring business owners get the financing they need. The Canada Small Business Financing Program (CSBFP) offers loans up to $1.15 million, which can go toward purchasing buildings, land, commercial vehicles, business equipment, leaseholds, or inventory. The program also allows funds to go toward franchise or incorporation costs.
The Business Development Bank of Canada (BDC) also offers financing to those aspiring to start or buy a business. Innovation Canada has even set up a free tool that allows you to search for available funding options.
Personal Savings
Of course, if it's available to you, you could also cash out your savings to start or buy a business. Even if you don't have enough to cover all the costs of buying a business, you could use cash to cover things like equipment and renovations while using a commercial loan or government program for the cost of the actual business. The less you finance, the less you'll pay in lending fees, allowing you to increase your revenue.
Local Investors
Sometimes, local investors may be willing to give funds to aspiring business owners in return for a small percentage of the profits. It's crucial to discuss expectations ahead of time and get everything in writing. You also don't want to give up too much equity or ownership in your business, as it can make it difficult to earn. 
Partnering with another aspiring business owner can also be an option if you know someone who also dreams of entrepreneurship. Perhaps you and a coworker decide to go into business together and share the risk and reward of purchasing a restaurant or retail store. While you'll have to share profits with another person and consider them when planning or making business decisions, you'll also have to borrow less. Sharing the responsibility of owning a business with another person can also be valuable, especially if you both bring different skills and knowledge to the deal.
Unique Financing Programs
Once you obtain funding for the initial purchase of the business, you have many options available for covering equipment, supplies, inventory, and purchase order expenses. For example, purchase order financing is one method of financing large supply orders. Supply chain financing helps business owners cover the materials they need to fulfill large orders. Some lenders even offer revolving lines of credit, which is a flexible financing option that allows you to continue borrowing money after you pay down your balance, similar to how a credit card works.
Overcome one of the biggest difficulties of business ownership by tackling financing. Once you explore your financing options and choose the one that works best for you, you'll be well on your way to owning a Canadian business. Whether buying a restaurant, cafe, bar, or retail shop, small business owners typically enjoy freedom and flexibility.