8 Tips to Help Your Small Business Increase Sales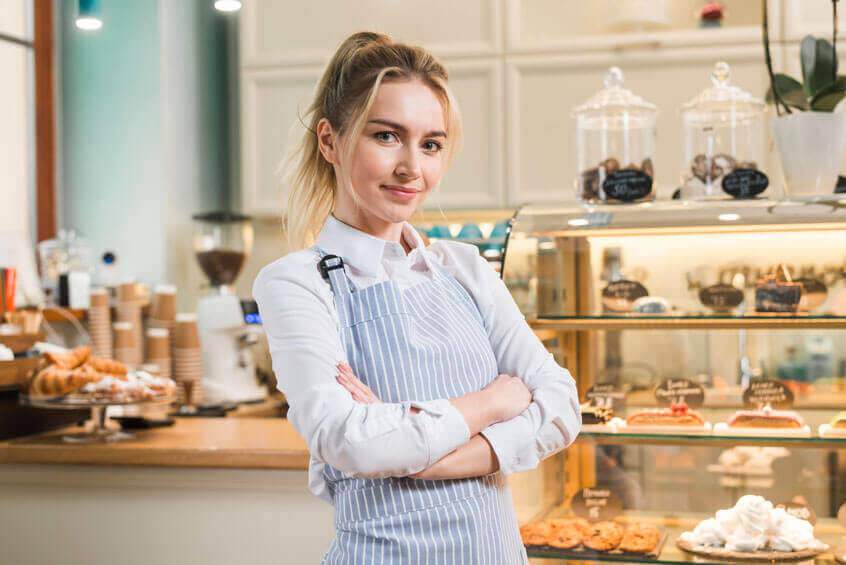 A question often left unanswered by many small business owners is; how to increase sales? Every day, small businesses are faced with several challenges that make it more difficult to increase revenue. With that said, there are multiple strategies that your small business can take to boost its profits. Today, we're going to look at eight actionable strategies that your business can use to promote sales. Let's get right in!
#8. Your Small Business Increase Sales when you Market Yourself Online
One of the most profound struggles that small businesses tend to experience is a lack of marketing. Powerful corporations are largely at the top of the food (marketing) chain because of their brand recognition, which was attained via marketing. If marketing is so crucial to success, you may be asking "How can I better market my small business?" There are several excellent strategies you can employ to boost revenue. These include:
Gaining a social media presence.
Boasting a website that is both easy to navigate and aesthetically pleasing.
Growing your online following via search engine optimization (SEO).
Each of these marketing tactics has been proven time and again to get results.
#7.Your  Small Business Increase Sales when You Hire The Right Employees
Operating a business requires immense hard work, dedication, and, sometimes, struggle. Whenever you hire employees, you want them to display the same qualities and traits that were there when you started your business. So how do you find the right employees to take your business to the next level? Here is a three-step process that you can use to hire the right employees:
Recruit – The first step in the hiring process is recruiting high-level talent to your business.
Interview – Next, it's critical to evaluate potential candidates based on their interview. Determine how they fit into your company culture.
Observe – Finally, you want to be sure to observe your employees closely in the beginning. Make sure they're providing quality work and upholding the standards that your company has set forth.
Remember that happy and efficient employees will take care of your customers.
#6. Your Small Business Increase Sales When You Offer Promotions
For smaller businesses, it's important to offer promotions that bring new clients in. There are a few promotions that will draw in the customers. Here are a few:
Give company t-shirts, hats, and apparel. This will help with branding as well.
Offer a percentage of your profits to charity organizations.
Offer cash rewards if customers provide referrals.
Each of these strategies should help you expand your business and reach new potential customers.
#5. Your Small Business Increase Sales When You Separate Yourself From The Competition
As a small business, your company has to have a quality that sets it apart from the rest of the local businesses. Determine whatever it is you specialize in. Is your customer service the best? Do you have the most technical knowledge of the industry? Are you investing in the local community? Come to your conclusion about what you want your business to be known for, embrace it, and be the best at it.
#4.Your Small Business Increase Sales When You Respond Well To Rejection
In business, you're always going to get more rejections than sales. Many small business owners become discouraged when they don't see immediate results. However, realize that rejection is part of the business. There are a few tactics you can employ to respond to rejection:
Don't take no for an answer. If clients immediately say they aren't interested in your services, try to dig a little deeper. See if something is lacking in their current service.
Always follow up with customers. If something goes wrong with their current service, they'll remember you.
Don't let rejection get your mood down. Always be upbeat when speaking with customers.
#3. Appeal To The Right Client Base
It's likely that your product appeals to a specific client base's more than others. For instance, if your company works with athletes, you will likely be appealing to a younger group of individuals. By recognizing your client base, you can find out how to appeal and market to them. In general, younger people tend to respond to businesses with active social media accounts and online presence. If you're appealing to an older client base, look to get local ads in the newspaper and conduct in-person visits.
#2.Your Small Business Increase Sales When You Keep Current Customers
Sometimes, rather than looking at how you can expand, you should look at how you can maintain your current client base. Every client wants to be treated as if they're valued. If you consistently follow up with customers, checking on their needs, they will be likelier to stay with your business. On the flip side, if you neglect your customers, they may take their business to another company.
Related content: How to Qualify for a Small Business Loan in 8 Steps
#1.Your Small Business Increase Sales When You Consider Partnering With Other Businesses
Finally, an excellent way to increase revenue as a small business is through partnerships. You can partner with charities, hospitals, local law firms, and just about any other business who is willing to partner with you. Many cities have local councils or groups where you can get involved. Business to business referrals typically benefit both businesses.
There you have it, eight ways your small business can increase sales. Use these recommendations to promote success in your small business.