The Top Pros and Cons of Microlending for Business Owners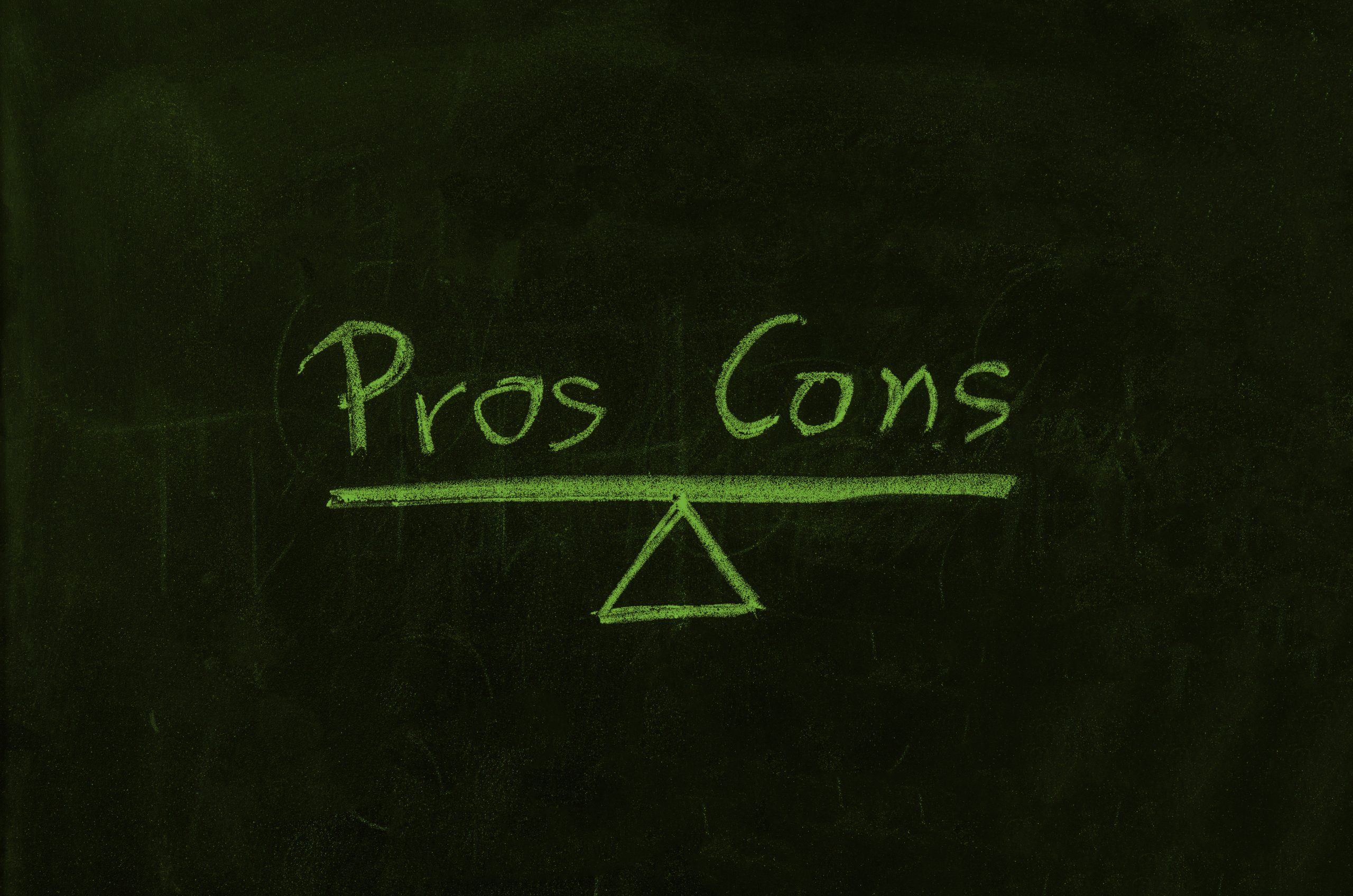 The Top Pros and Cons of Microlending for Business Owners
Microloans are very similar to traditional business loans. However, as the name implies, they come in smaller amounts, normally about $50,000. Microloans for small businesses can help business owners who have been denied funds from banks who are unwilling to send small amounts of money.
What is a Microlending?
Microlending is a way for small businesses to borrow money from lenders through an online platform. The term "micro" refers to the loan sizes and their purpose. That's because microloans are made to help people expand an existing business or start one and pay living expenses.
Microloans are often much more accessible than standard bank loans, while there has been some controversy over the interest rates charged by lenders.
How Does Microlending Work?
Microlending was established as an alternative to loan sharking when business owners with low credit scores are obliged to borrow money at high-interest rates from illegal lenders.
You see, microlending platforms are here to help connect borrowers needing small loans with investors who wish to make a social impact by funding businesses that might not get the opportunity to grow.
Who Uses Microlending?
Microloans help small business owners get up and running, flourish, and grow at the same time. As such, if you are searching to get a small amount of funding to launch your startup and do not necessarily have the best credit score to acquire a loan from a financial institution, a microloan might work for you.
Normally, microlenders have less restrictive requirements, which make microloans substantially easier to get, unlike traditional options.
Typically provided by nonprofits, others concentrate on microlending to particular types of borrowers, like women-owned or minority-owned small businesses. Further, microlending clients are often self-employed, household-based business owners.
Nonetheless, microlending programs may also be ideal for other small businesses, like personal services (salons and spas), cafes, local auto repairs, small retail shops, and others.
Here are a few types of scenarios and businesses in which a microloan may be an ideal option:
Businesses with small financing needs
Do you already have a stable business history and a higher credit rating? You can consider getting a microlender if you are only planning to borrow a small amount of money.
A microloan enables you to borrow what you need without taking on a lot of debt. What's more, it is normally payable in equal monthly installments, so you can easily budget beforehand.
Businesses with no or fewer employees
Normally, microloans are given to small business owners and sole proprietorships that only hire a few people. These companies find it very difficult to secure financing from more traditional lending institutions.
These businesses may run out of a local storefront, online, or are home-based. Microloans can be a great fit for beauty salons, small retail shops, and restaurants.
Pros of Getting a Microloans for Business Owners
As a business owner, you might have a successful business plan, but you lack adequate funds to launch your business. In that case, a microlender could help you get enough funding to get your startup off the ground and begin producing revenue.
Later on, you'll pay off the loan with your business revenues. Outlined below are the benefits and possible reasons why you might like to consider getting a microloan to fund your business.
One of the benefits of getting a microloan for business owners is that they have flexible loan requirements.
Normally, microlenders are much more flexible with their endorsing criteria and need less documentation. When making that decision, many microlenders will look at your business concept as a whole. They simply do not plug numbers into the software and have it spit out a yes or no answer.
On top of that, many traditional lenders are reluctant to approve a loan unless you have a remarkable business and credit history and sufficient collateral. However, microlenders consider other factors like a personal guarantee and personal collateral.
However, that also implies that if you are a startup and do not have much of a business history, you need to have a robust business plan in place to help a microlender to take a chance on your business.
Other microlenders are obliged by the Small Business Administration to offer technical and business training to potential borrowers. That training, which borrowers should finish before their application is accepted, is a major advantage for business owners.
Take note that with proper training and knowledge, you can prevent costly errors, and you will be likely to flourish in repaying your microloans while establishing a solid business in the process.
Even if you are not obliged to finish training as part of the application process or as a condition of approval, many microlenders provide one-on-one mentoring, classes, and workshops on a variety of topics.
Ensure you grab that opportunity! Taking advantage of such resources is not only helpful for new entrepreneurs, but even seasoned business owners can gain valuable knowledge.
As the famous saying say, time is gold. That's particularly true for startup owners in need of working capital. Waiting for a traditional loan backed by traditional financial institutions like the SBA can take several weeks, even months!
Meanwhile, a microloan may take as little as fourteen days to come through. Still, remember that every microlender has its unique requirements, lending limits, timeline, and interest rates. Hence, make sure you thoroughly consider all your options to find the one that suits your requirements.
Microloans offer a good starting point for entrepreneurs who wish to build or rebuild their credit history. Most applicants have little to no credit history or do not eve the collateral that large-sized businesses can utilize to secure a loan.
However, working with a microlender can help you build credit. The microlender sends reports about its payment experience to the relevant credit bureaus as you pay off your microloan. In turn, that builds positive history and boosts your level of creditworthiness in the eyes of other lenders.
Normally, micro-borrowers can qualify for larger amounts of funding from standard financial institutions once a microloan is paid in full.
Cons of Using a Microloan for Business Owners
There are definitely risks as well when it comes to borrowing money from microlenders.
It will take more for you to pay back the money you borrow from a microlender, and that must be a major consideration.
If your interest rate is eighteen percent, it may not be in your best interest to take the funds—especially if there's any risk that your business will not make enough to cover the principal and the interest.
Also, non-payment on a microloan can damage your credit just as much as defaulting on a much more traditional loan.
Often, microloan totals are subsidized by state, federal, and local grants. Your credit score and credit history will identify not just the microloans' interest rates but the repayment terms, too. The maximum repayment length for an SBA microloan is six years.
It needs a personal guarantee
Intermediary lenders may need a personal guarantee or some form of collateral from the business owner to safeguard themselves if the borrower defaults on the loan.
How to Qualify for a Microloan?
Every microlender has its own eligibility requirements and criteria. Nonetheless, businesses and startups should meet the following criteria:
Be able to provide personal collateral or a personal guarantee
Display good payment history with other personal or business creditors
Have sufficient income to support the microloan repayment
Located in an area served by the microlender
Many microlenders need little to no requirements when it comes to the age of the business, the business owner's credit score, or even the entrepreneur's credit score.
You don't need perfect credit to qualify for a microloan, as microlenders often consider your credit history in the context of your entire application. Also, you can offset your weak credit history with the strengths in your application (such as great payment history.
Nonetheless, keep in mind that problems such as outstanding tax liens, recent delinquent payments, and recent bankruptcies may disqualify you.
Final Thoughts
Microloans could be a huge game changer for business owners and underserved entrepreneurs. Are you one of those who have lost out on a traditional bank loan or SBA loan program? Consider opting for a microlender to fund your startup today.
Might not get a huge amount of capital, but you can fund the launch of your business and get moving in the right route.
If you need reliable financing, contact GoKapital today!