Long Term Real Estate Investing Strategies for 2020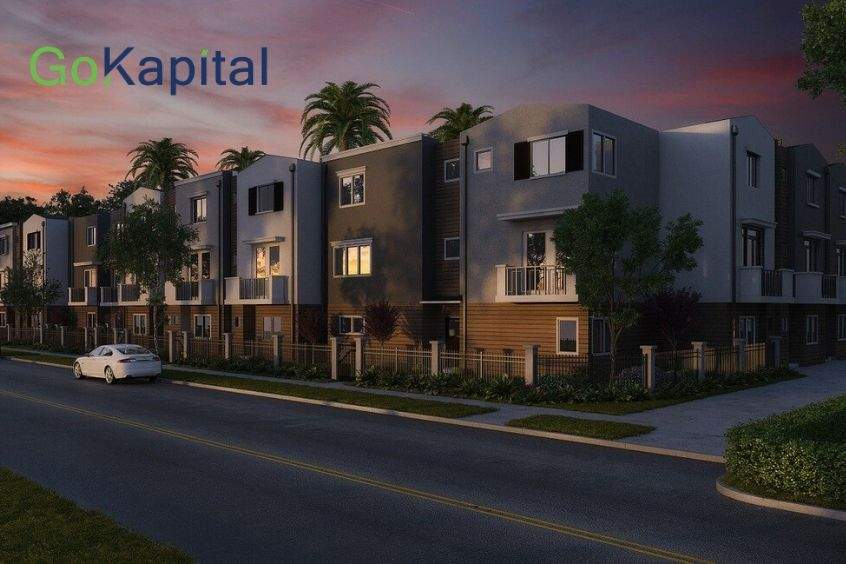 Long Term Real Estate Investing Strategies for 2020: real estate industry has a lot of commercial properties that people can consider if they want to invest. It is all about knowing the strategies that are going to yield a higher return on investment. This is the thing that allows investors to continue investing and expanding their territory.
Real Estate Investing – Think Long Term
It is easy to get caught up in the hype of flipping homes, but this does not always lead to the long-term profits that one may think they are going to acquire. The reason for this is simple. It takes a lot of money to flip a home that may have been foreclosed. With homes, there has to be a buyer that is willing to buy the home at the new price once it is flipped. When people consider getting loans for commercial long-term investments, on the other hand, they are going to have more opportunities to get connected with renters that will continuously bring in profit.
It is a good idea to look at hot properties in places where the economy is booming. It is easy to find yourself in a profitable place if you are getting a rental property in a space where a lot of potential retailers are bringing their business. You get the opportunity to get renters that are going to get customers just because they are in an area that is thriving.
Pay Attention To the Policies Of the City
In most cities, there is going to be a certain side of town that is booming while another area may be void of consumers. There are times, however, where politicians get into office and they try to bring these areas back to the former glory days. They may want to engage in the revitalization of certain areas. It is a good idea to get this knowledge before people start looking at properties in these places. In other words, it is a good idea to become aware of how these properties will soon be in great demand again. When this happens you truly have the chance to get a commercial piece of property for a cheaper price and rent it out for much more once the area gets into the revitalization process.
Consider Malls
It is possible to rent out a mall to a lot of different vendors. There was a time where malls were very popular, but eCommerce has created a millennial generation of online shoppers. Malls were once a huge hangout spot, but the closing of malls has become much more commonplace.
This means that investors that want to get into commercial properties like real estate should look at the value that comes with acquiring a mall. The first thing that they should realize is that an abandoned mall can be acquired for a lot less than a mall would be purchased in an area where it is thriving. Another good thing about acquiring properties like malls is that there are multiple stores inside one building that are typically in good condition. This means that there is a lot less maintenance that has to be put in place to make these buildings operational again.
Real Estate Investing- Get The Inspection Before Investing
It is a good idea for real estate investors to look at properties and get an inspection before they invest money. Too many investors are eager to invest in something that looks good without researching it thoroughly. They may find that they will lose more money trying to repair properties that are not up to code. There are some commercial properties that have been abandoned and damaged. Getting an inspection on the property before it is purchased is one of the best long-term strategies that investors can make to save themselves from these disasters.
Real Estate Investing – Invest, Acquire A Profit and Invest Again
Investing is a long game when it comes to profits. Those that want to be successful in this should find a stable property and look for ways to make money that can be invested in another property. The investment in something large like a mall can be a good initial investment because it allows the investors to have multiple paying customers. When these customers are paying it gives the investor money to put into other properties.
Learn Why Diversity Works
It is almost impossible to become a long-term real estate investor without diversifying the properties that you are investing in. At times a mall or a store may be the best investment. At other times it may be worth it to consider condos or apartments.
It is good to look at diversity because the economy can play a big part in what is going to be profitable. Commercial properties are great, but an economic downturn can lead to a lack of retail sales for renters. This is why properties like apartments should also be on the radar. People are always going to need a place to live even in times of economic turmoil. This is why it makes sense to diversify and look at the economy when you are making investment choices.
Consider The Season
It is also very important to look at the season that you are investing in. You must realize that there are times where it is a seller's and a buyer's market similar to residential investments. Be mindful of this and know that there are better deals if you are willing to wait.
Investors should also be mindful of the fact that they need to juggle their investments in a way that allows them to keep some money liquid. They never want to tie up all of their money into investing because they never know when a piece of commercial real estate may be reduced in price for a short sale.