GoKapital CEO Interview with Voyage MIA Miami Magazine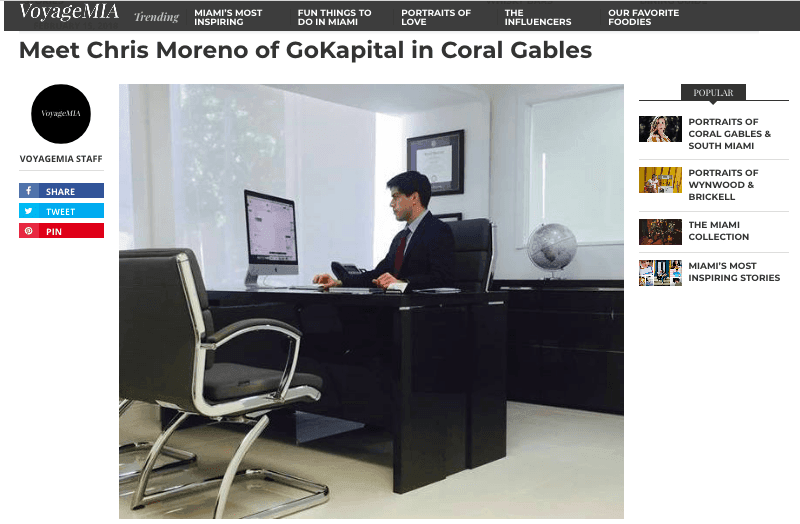 Chris Moreno, CEO of GoKapital, Inc., was recently interviewed by Voyage MIA magazine.
Voyage MIA Magazine specializes in showcasing  South Florida's most ambitious people, inspiring stories, entrepreneurs, businesses, and organizations to inform readers of ongoing progress in the diverse South Florida community.
In the interview, Chris shares the story behind the formation of GoKapital and explains the company's beginnings and current business loan and real estate financing services.
He also gives some valuable advice on how owners and investors can overcome the never-ending challenges of running a successful business.