How to Find Distressed Properties – A Guide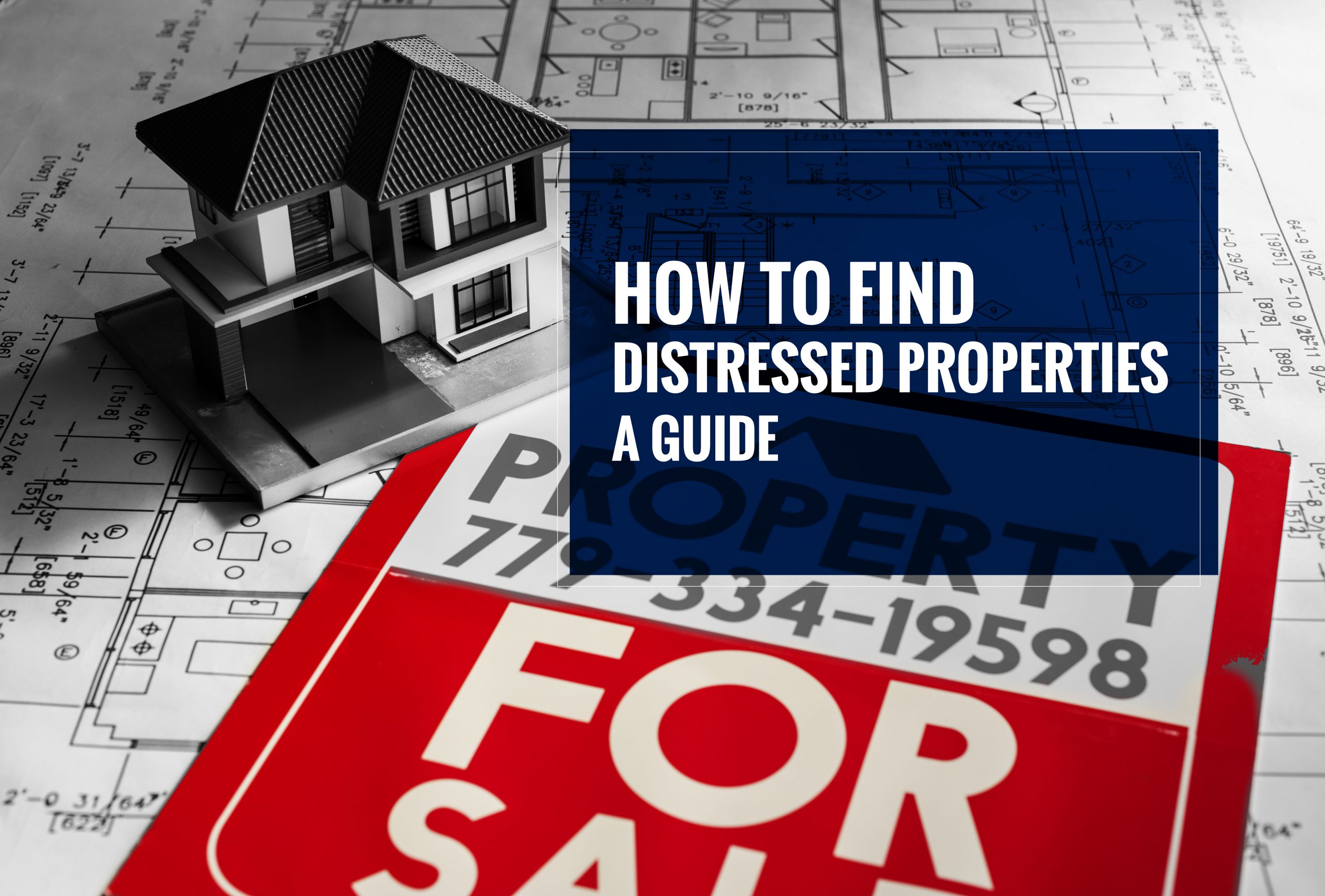 How to Find Distressed Properties – A Guide
Finding a property to invest in is hard, especially if you're just getting into real estate. The truth is that real estate investors always want to get the best deal.
A reliable and consistent way to do that is to focus on acquiring distressed properties. Regardless of the type, most investors want to purchase something that needs a bit of work, improve on it, and then flip it to make a profit.
What's a Distressed Property?
Distressed properties are land and homes that haven't been maintained by the owner. Typically, this includes roof leaks, peeling paint, and plumbing issues.
However, another distressed property type includes financial circumstances for the owner. If they can't pay property taxes, mortgage payments, and utilities, they want to sell it quickly.
Regardless of the issues, owners want to resolve the problem and sell the home below its market value.
Identifying Distressed Properties
Learning how to find distressed properties starts with identifying them. They're not hard to see because they stand out from the crowd. Typically, you should watch for:
Peeling paint
Front door notices
Overgrown grass
Unkempt lawns/landscaping
Boarded up doors or windows
Uncollected mail
Caution tape on the property
Cardboard or tarp on windows
How to Find Distressed Properties – Seven Ways
Now that you know what they are, here are seven different ways to find a distressed property for sale:
MLS
The MLS (Multiple Listing Service) is a database full of property sales and listings maintained by real estate agents and brokers. There are over 800 MLSs throughout the nation.
It's often the best way to find a house for sale, and there are multiple distressed property leads. With that, you're not spending money on marketing. Real estate professionals gain access to the MLS when they're a licensed real estate or assistants.
Driving for Dollars
Driving for dollars is an inexpensive procedure, but it does take time to build your lead list. Pick a preferred neighborhood, and then walk/bike/drive around to find distressed houses. When you find one that appears distressed, make note of the address. Then, reach out to the owners and talk to them.
This is a cold-call style, and it doesn't work for everyone.
Redfin and Zillow
There are various online real estate databases, such as Zillow and Redfin. You can find distressed properties through them, which is great if you don't want to work with a licensed real estate professional.
Find the targeted neighborhood you prefer and watch for listings labeled as "short sales," "cash only," and "fixers." You may also set up notifications to email you when new properties are listed.
Property Tax Assessors
If you can find out who is delinquent on their taxes, it's a great way to reach out to them about their distressed property. Using any search engine, check the local tax assessor's website in your area. It shows you everyone who isn't current on their property taxes.
Since tax records are public, anyone can search through them.
Distressed Property Leads
You may also choose to buy leads to find distressed properties. This varies based on various things, but it can include absentee owners, code-violation lists, and vacancy lists.
It's also possible to buy lead lists from real estate lead companies. With the list in hand, you skip trace the contact information for the owner, reaching out to them through a cold call, direct mail, or something else.
Foreclosure or Pre-foreclosure Auctions
Sometimes, websites show you properties that are in pre-foreclosure and ready for the auction. Sign up and outbid others to get the best deal. Be careful of how much the price rises and set a specific budget to stick to if you plan to go this route.
Alternatively, you can go to the auction site to find foreclosure homes and make your own list. Reach out to the owners and try to persuade them to sell it to you instead.
Craigslist
Though Craigslist isn't often the go-to option to find distressed properties, it has worked for various real estate investors. Look at the rental listings in a particular area to see if the description and picture match a distressed property's characteristics.
From there, you can call the property manager or landlord directly because the phone number is on the advertisement for rental. Since they've got a vacancy, they might be interested in selling off the rental property.
How to Finance a Distressed Property
It's important to note that most banks aren't likely to give you a loan to buy a distressed property. There could already be mortgages and other financial issues involved.
Therefore, your best bet is to choose a private lender, such as GoKapital, that offers various loan options. Before you do much more, use a loan pre-qualifier calculator to see what you might get. From there, you can research properties that fit the budget.
Before rushing out and putting offers on distressed houses, it's important to have the funding you need.
Options can include:
Hard Money Loans – Typically, these loans have low rates and no upfront costs. With them, you can get the money quickly and have it for closing within two to four weeks. Generally, you want to get enough for the asking price and any renovation costs to pay off the loan when you resell the home.

Loans for Investment Properties – Depending on various factors, you might qualify for a private investment loan for investment properties. These offer fast closing times and up to 30-year terms. If you're hoping to get into the real estate business, this option might be ideal.
Conclusion
Real estate investing is highly lucrative, and it comes with pros and cons. Typically, the first step is learning how to find distressed properties.
From there, though, you must figure out how to finance a distressed property, and GoKapital can help. With that information in mind, you always have the funds necessary to buy homes and turn a profit.
Achieving a high return on your investment is possible, but you must know what a good deal is and focus on finding the right distressed properties. With so many ways to locate them, it's a great way to flip houses and enjoy more profits!
Once you find the right property you will need financing, call us and our team of experts will be able to help you.