GoKapital: Earns Impressive Online Reputation with a 4.4/5 Star Rating Based on 57 Reviews!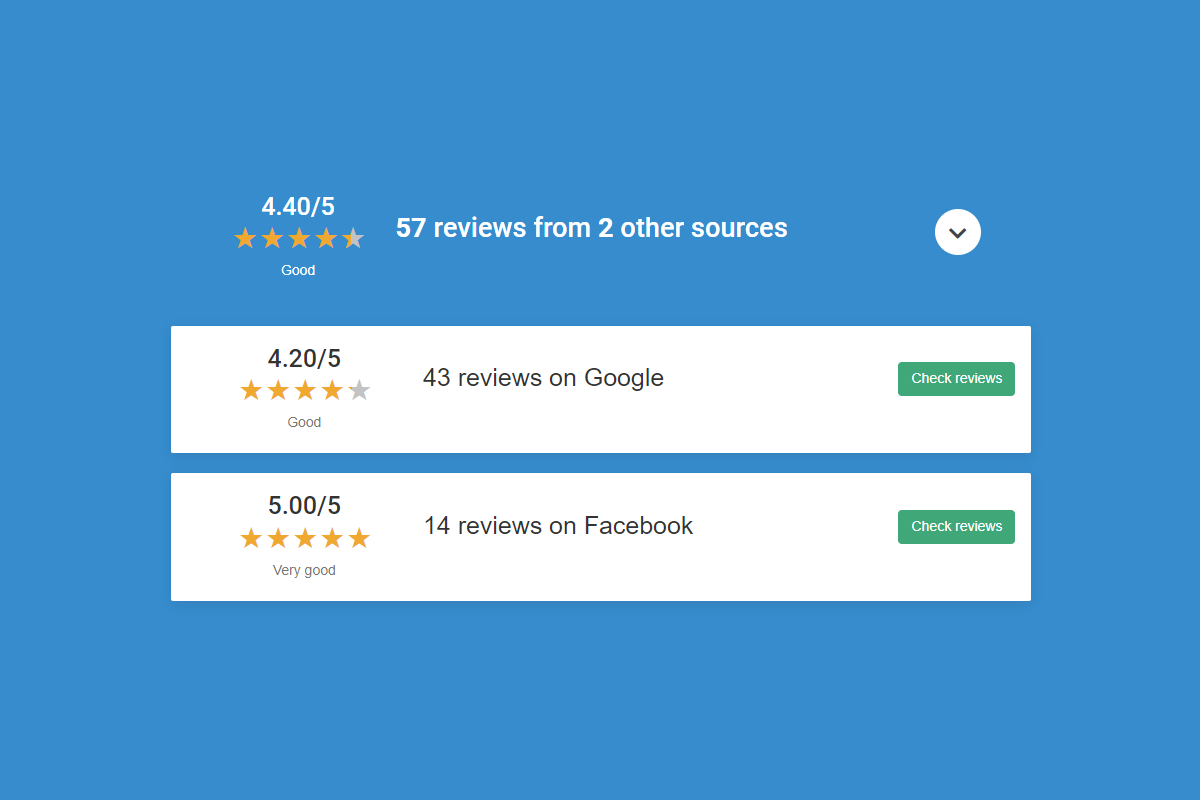 GoKapital: Earns Impressive Online Reputation with a 4.4/5 Star Rating Based on 57 Reviews!
We are thrilled to announce that GoKapital, a leading financial institution specializing in alternative lending solutions, has established an impressive online reputation, earning an outstanding 4.4/5 star rating based on 57 reviews. This remarkable achievement highlights our unwavering commitment to customer satisfaction and the exceptional quality of our financial services.
The positive feedback and high ratings bestowed upon us by our valued clients are a testament to the trust they have placed in GoKapital. We take great pride in delivering personalized solutions that meet the unique financial needs of individuals and businesses alike. Our dedicated team of professionals goes above and beyond to ensure a seamless and satisfactory experience for every customer.
The 4.4/5 star rating we have attained reflects the consistent efforts we make to provide top-notch customer service and reliable lending solutions. We believe that open communication, transparency, and integrity are paramount in fostering strong relationships with our clients. We strive to exceed their expectations at every step, empowering them to achieve their financial goals with confidence.
The feedback we receive from our clients is invaluable in helping us enhance our services and maintain the highest standards of excellence. We are grateful for the trust placed in us by those who have taken the time to share their experiences and provide valuable insights through their reviews. Each review serves as a testament to our commitment to professionalism, reliability, and customer-centricity.
We understand that financial decisions are significant, and our clients' trust is something we value immensely. Therefore, we will continue to uphold our commitment to excellence and constantly refine our offerings to better serve our customers' evolving needs. We strive to be at the forefront of the industry, providing innovative financial solutions that empower individuals and businesses to thrive.
If you are considering partnering with GoKapital for your financial needs, we encourage you to explore the reviews and testimonials left by our satisfied clients. Their firsthand experiences and positive ratings speak volumes about the quality of our services. We are confident that you, too, will discover the value and expertise that have made GoKapital a trusted name in the financial industry.
We would like to express our sincere gratitude to our clients for their continued support and for taking the time to share their feedback. It is their trust and satisfaction that motivates us to consistently raise the bar and deliver exceptional financial solutions.