CEO Monthly – Chris Moreno CEO of the Year 2023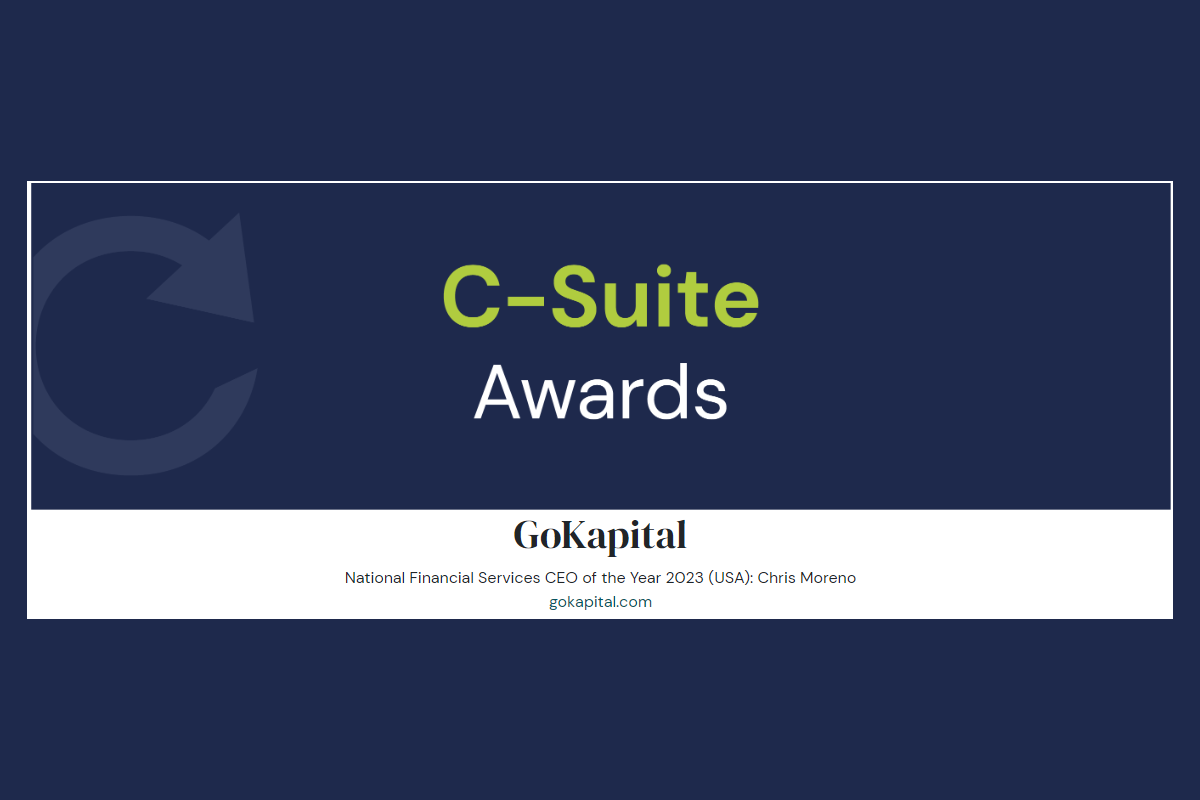 National Financial Services CEO of the Year 2023 (USA): Chris Moreno
We are thrilled to announce that Chris Moreno, our CEO, has been honored with the prestigious National Financial Services CEO of the Year award for 2023 in the United States. This remarkable achievement recognizes his exceptional leadership and significant contributions to the financial services industry.
GoKapital, a leading financial technology company, has revolutionized the lending landscape by providing innovative and accessible funding solutions to small and medium-sized businesses. Under Chris Moreno's guidance, the company has experienced tremendous growth and success, cementing its position as a key player in the industry.
Chris has demonstrated an unwavering commitment to fostering financial empowerment and driving economic growth. His strategic vision and entrepreneurial spirit have not only propelled GoKapital to new heights but have also positively impacted the broader financial services sector.
Chris' leadership style is marked by a relentless pursuit of excellence and a customer-centric approach. He has cultivated a team of dedicated professionals who share his passion for delivering exceptional service and tailored financial solutions. Through their collective efforts, GoKapital has been able to meet the diverse needs of their clients, helping businesses thrive and achieve their goals.
This well-deserved recognition as the National Financial Services CEO of the Year for 2023 highlights Chris' remarkable achievements and his invaluable contributions to the industry. His leadership and innovative thinking have set a new standard for excellence in financial services, inspiring others to follow in his footsteps.
Congratulations to Chris Moreno and the entire GoKapital team on this prestigious award. Their commitment to driving financial inclusion and empowering businesses is truly commendable.