GoKapital General Information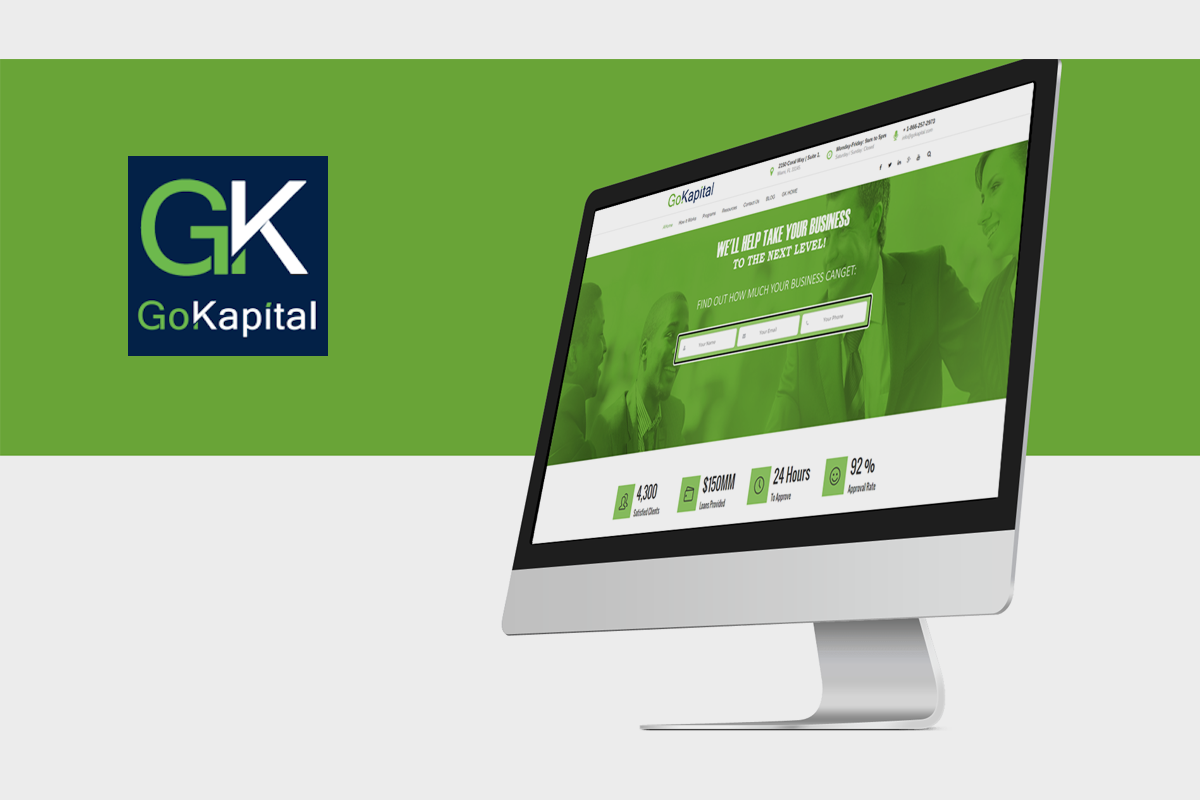 GoKapital Inc. is a leading financial institution specializing in providing a wide range of business financing solutions. With a strong reputation and a commitment to helping businesses achieve their financial goals, GoKapital has become a trusted partner for entrepreneurs and companies across various industries.
One of the standout features of GoKapital is its ability to offer real estate loans up to $50 million, making it an ideal choice for businesses seeking substantial financing for property investments. This includes commercial properties, rental investment properties, construction projects, and hard money bridge loans. GoKapital understands the unique needs of businesses operating in high-risk industries, such as cannabis, and is willing to provide financing in these sectors where traditional lenders may be hesitant.
The loan options provided by GoKapital cater to businesses of all sizes and financial backgrounds. Whether you are a startup, a small business, or an established company, GoKapital offers a variety of financing programs to suit your specific needs. Some of the loan types available include merchant cash advances (MCAs), business lines of credit, startup loans, equipment financing, and Small Business Administration (SBA) loans. Loan amounts can range from as low as $1,000 to as high as $5 million, providing flexibility to businesses at different stages of growth.
The application process with GoKapital is designed to be quick and efficient, saving businesses valuable time. In just two minutes, you can complete the application online, allowing you to focus on other important aspects of your business. Approvals and funding can be obtained in as little as 24 hours, providing businesses with the capital they need promptly. This streamlined process sets GoKapital apart from traditional lenders, who often have lengthy approval timelines.
One of the notable advantages of working with GoKapital is its inclusive approach to lending. Unlike many traditional lenders, GoKapital does not have strict minimum requirements for time in business or annual revenue. While a credit score of 650 is the standard requirement, the company also offers a no credit check option for qualified businesses, providing opportunities for businesses with limited credit history.
In terms of interest rates, GoKapital strives to offer competitive rates that align with industry standards. For business loans, rates can range from 5.9% to 35%, depending on the specific program and the borrower's qualifications. For real estate loans, rates range from 6% to 14%. The flexibility in rates allows businesses to choose the financing option that best suits their financial capabilities and goals.
GoKapital's commitment to customer satisfaction extends beyond its financing solutions. The company prides itself on providing excellent customer service, ensuring that businesses receive personalized attention and support throughout the loan process. Whether you have questions about the application, need assistance with documentation, or require clarification on terms and conditions, GoKapital's dedicated team is there to assist you every step of the way.
In summary, GoKapital Inc. stands out as a reputable and reliable financial institution offering a wide array of business financing options. With its expertise in real estate loans, flexibility in lending criteria, quick application process, competitive rates, and commitment to exceptional customer service, GoKapital has established itself as a trusted partner for businesses seeking capital to fuel their growth and success.