Applying for a Loan Online vs. In Person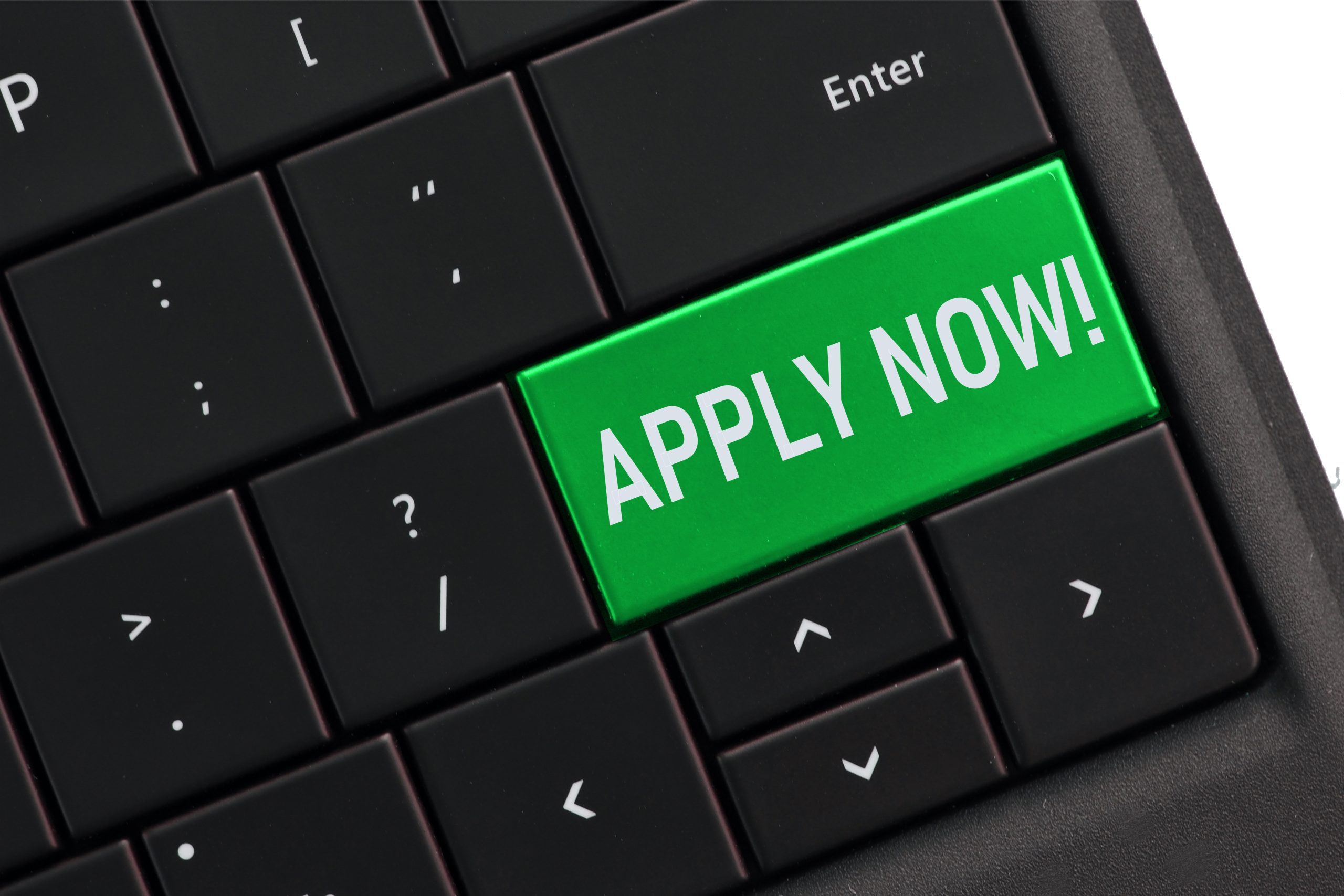 Applying for a Loan Online vs. In Person
You have options regarding how and where to apply for a loan, including choosing whether a personal loan online application vs. in-person is good for you.
For a lot of people, the first thing that comes to their mind when seeking a personal loan is the credit union or local bank.
Many brick-and-mortar credit unions or financial institutions provide an array of financial services that assure individual attention.
However, online banks are keen to vie for your business. They can offer convenience and greater access to borrowers who are busy, live in isolated places, or have difficulty going to a local bank and provide competitive terms.
If you are exploring choices for a personal loan, think of the advantages and disadvantages of applying for the loan online or in person to determine the best one that suits your situation.
Online Lenders vs. Bank: What is the Difference?
​Is this your first time applying for a loan? It is normal for you to ask questions and go back and forth between using a physical lender or an online lender.
There are advantages and disadvantages when working with in-person and online lenders. Choosing which is best for you will be based on your current situation.
Let us explore what you must look forward to from both to assist you in working things out.
Using a Credit Union or Local Bank for Personal Loans
If you visit a credit union or a local bank, you deal with a loan officer who will ask you to fill in a loan application. The loan officer will be your guide or point of contact and assist you throughout the loan application process.
You need to submit some requirements when applying for a loan through a credit union, such as valid IDs, like a passport or driver's license, and proof of income, like your current pay slip or tax return. However, that does not mean that the whole thing will take place on paper.
A lot of traditional lenders provide online application forms and let you submit the supporting documents digitally.
After presenting the loan application, the credit union or bank will conduct a credit history inquiry. The inquiry will come on your credit report and might drop your score.
Once you are granted, usually, the lender will deposit the money directly to your bank account. The bank or credit union might require that you have an active checking account to get the money, or they might provide you a lower interest rate once you open an account and utilize it in making your payments.
Using a Loan Online Lender for A Personal Loan
The whole thing takes place over the net regarding online personal loans application. You visit the lender's website and follow the guides or instructions. There is no need to speak to personnel.
First and foremost, you fill in a pre-qualification form. This form asks for basic information like a Social Security number, address, and name. You might also be asked how much you earn a month and how much you would want to borrow. 
Based on the information you have submitted, the lender will carry out a soft pull of your credit history. They will assess your credit score, but unlike a hard pull, it will not get reported to credit agencies. 
The pre-qualification form works as a pre-screener. It enables the loan lender to carry out a quick, informal assessment of your funds or finances. After reviewing the information provided, the loan lender will give you an option to fill out a complete application form. 
This time, they will ask for further information, and you will be given more specific loan options, which include fees, interest rates, and loan terms. 
Your online lender might also ask for documentation like ID and proof of your income, like a tax return and recent pay slip. Ensure you are familiar with what file format your lender prefers for sending documents. 
Once you have submitted the required documents, the lender will assess your application and inform you of the kind of loan you are eligible for.
Once approved, the online lender will transfer the money to your savings account. In most cases, they might even send all the money straight to your Credit Card Company or creditors. 
Issues in Data Privacy 
Once you submit an online application, you are sharing personal information online. Precisely the type of financial information scammers and hackers love to capture. 
For many of us, a sense of safety tends to be the most appealing factor in dealing with a credit union or bank. After all, they have guards, values, and insurance, so they should be safe. 
Regarding the security and protection of your information, you are only as secure as working with a lender online. Most legit online lenders use similar security technology that brick-and-mortar banks use to secure the data from identity thieves and hackers. 
Pros and Cons Loan Online Application
If you are planning to apply for a loan online, here are some practical advantages and disadvantages to consider: 
Pros
Convenience 
Everything takes place online; you can apply anytime and do not need to wait until business hours. All you want is an internet connection and a laptop or computer. 
Avoid Credit Check
Since lenders online utilize a pre-qualification to assess your finance before starting your application process, you can get a sense of what type of loan you may be eligible for without needing a hard pull to show up on your credit report. 
Instant Comparison
As the pre-qualification process is fast, it is easy for you to shop for multiple lenders.
Speed
Because the whole process is done virtually, many online lenders can process the application faster than in-person applications. 
Cons of Loan Online Application 
Less Attention
The online loan application process is fast; however, it may feel stressful if you have never tried it in the past. Lenders online will give information. However, they might lack the personal attention needed to assist borrowers in feeling confident in their choice. 
High-Interest Rate
Online lenders might give low-interest rates in their ads. However, once you apply, the rates might be higher than you would like. These are not false ads. The rate you are offered is usually based on the borrower's credit score and finances. If you don't meet their qualification for the lowest interest rate, you will be compensating higher in interest.
Pros and Cons of In-Person Online Application 
Here are the pros and cons you need to consider when applying for a loan in person. 
Pros 
Personal Touch
When you deal with a credit union or bank, you usually have a personal contact or staff who will help you through the loan process. They can ensure you are filling in the document correctly and promptly answering all your questions. 
Many Choices
A credit union or local bank might provide personal loans; however, personal loans are usually not the bank's primary focus. This might benefit you as a credit union or bank and recommend other loan options like secured loans, unsecured loans, home equity loans, or lines of credit. You might even pay less interest rate with any of the choices mentioned. 
Financial Stake
While lenders online might serve as an intermediary for other loan lenders, once you borrow funds from credit unions or banks, they lend you the fund directly. This gives them an excellent financial stake in your ability to repay your loan, which makes them cautious if your credit score and funds don't meet the requirements. 
Cons of In-Person Loan Application
Bankers Hours
 When you apply in person, you will have to visit the office. If you cannot get to the credit union office or bank when it is open, it will be challenging to apply for a loan. 
Turnaround Time is Slow
As the banks operate from 9 to 5, it might take weeks or even months to process and approve the application. While many loan lenders can process your application in weeks or less, they cannot accommodate you if you want your funds now. 
That said, many credit unions and banks know that they have to be quick to keep competitive. At this point, more credit unions and banks provide the capability to apply for online loans and get assistance 24/7. 
Online or In-Person Loan Funds: What Is the Most Reliable One?