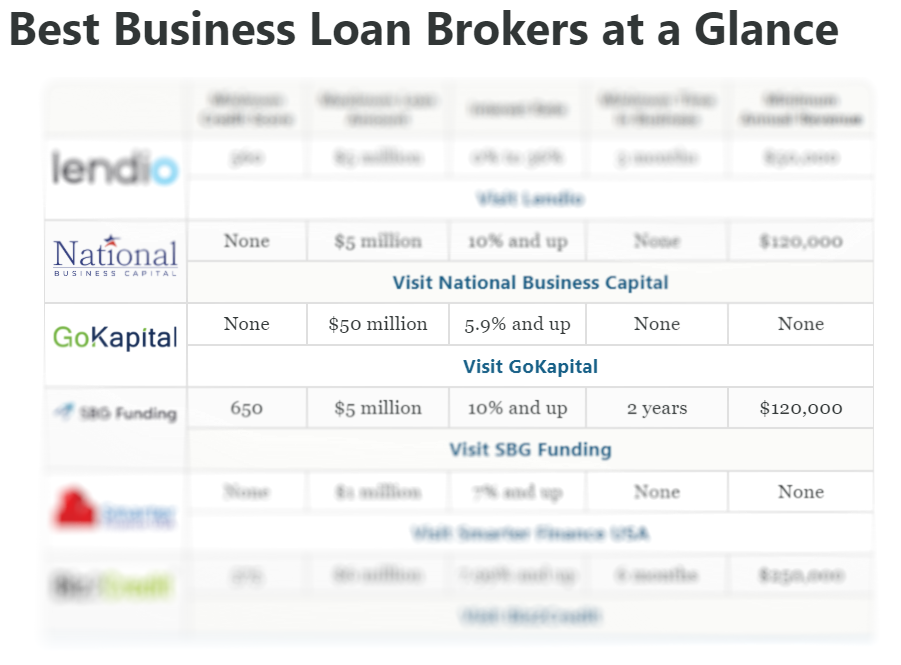 Why We Like GoKapital
"GoKapital offers real estate loans up to $50 million and can provide financing for high-risk industries, such as cannabis. That makes it our pick as the best business broker for businesses seeking large amounts of financing on properties as well as companies that operate in an industry where few other providers lend.
GoKapital's real estate financing options include hard money bridge loans, commercial properties, construction loans, and rental investment properties. The minimum loan amount is $100,000, with repayment terms ranging from six months to 30 years. Depending on the lending product, rates can vary from 6% to 14%.
There are no minimum requirements for time in business or annual revenue. The standard credit score required is 650, but the company does offer qualified businesses a no credit check option that has no minimum credit score.
GoKapital also offers many other types of loans outside of real estate. Some examples include MCAs, business lines of credit, startup loans, equipment financing, and SBA loans. Loan amounts for these programs range from $1,000 to $5 million, with rates as low as 5.9%.
The application process takes only 2 minutes, and approvals and funding can be done in as little as 24 hours. If you're interested in learning more, you can apply via the provider's website or contact the company using its toll-free number."