Restaurant Business Loans: Best 7 Funding Options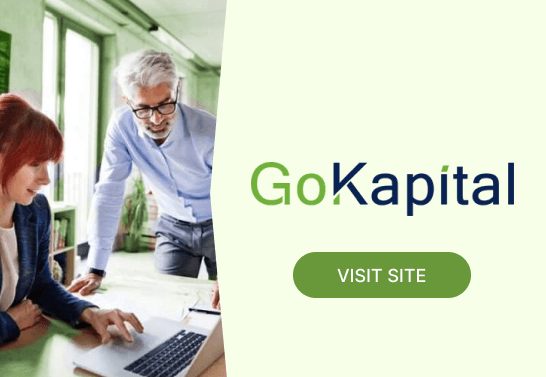 GoKapital – Best for Multiple Loan Types
Low profit margins, ever-increasing costs of food, and payroll expenses make it challenging for even the most seasoned restaurants to stay afloat. Sometimes restaurant owners need extra cash to get through difficult times, such as needing to replace an industrial freezer, or to expand their business by opening a second location.
In either instance, small business loans for restaurants can be the ticket. Our team of financial experts reviewed and ranked the top online business loans to help you get funded. Read on to discover our choices for the best restaurant business loans.
No matter what your restaurant needs, GoKapital has a loan for you. When you apply, a soft credit check is done which means your score will not be impacted. From there, you can decide what type of loan you'd like and view the rates and terms. If you decide to move forward, funds can be in your account within a few business days.