Getting A Business Loan to Grow your Company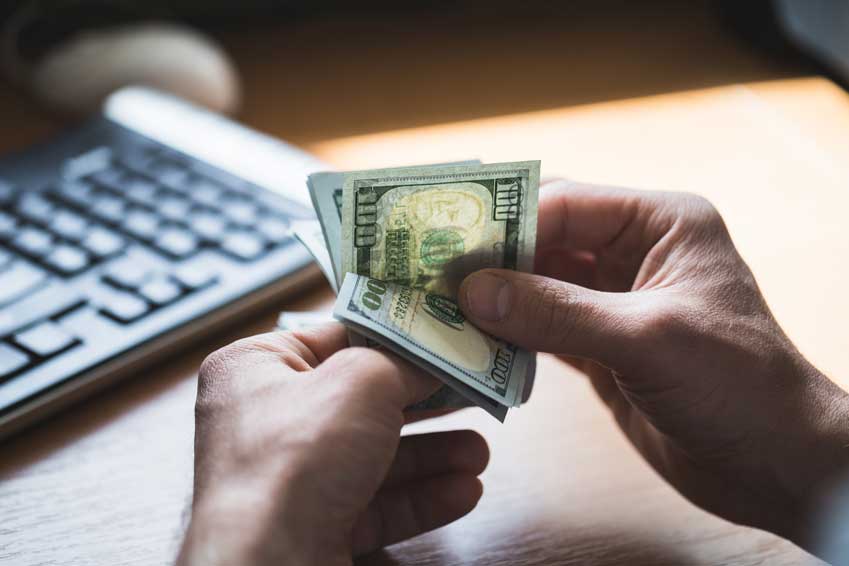 Business owners are constantly seeking ways to expand their companies, yet, the lack of working capital remains a huge obstacle to achieve this. So, where does a business owner get the funds to finance growth opportunities?
Banks are a difficult option for some, and investing your own money can be extremely risky if done incorrectly. Experts advise entrepreneurs to avoid investing all of their own money into their business and instead seek funding through a financial institution.
Getting a business loan through an alternative lender such as GoKapital is easier than through a bank, and safer than risking all your savings. With that being said, how can you use a business loan to expand your business? Continue reading to find out.
Ways a Commercial Loan Can Help Your Business Grow
You can use a Business Loan to expand, relocate, increase profits, pay off existing debts, purchase equipment, furniture, office space, or inventory. Let's break down all the options that you could have: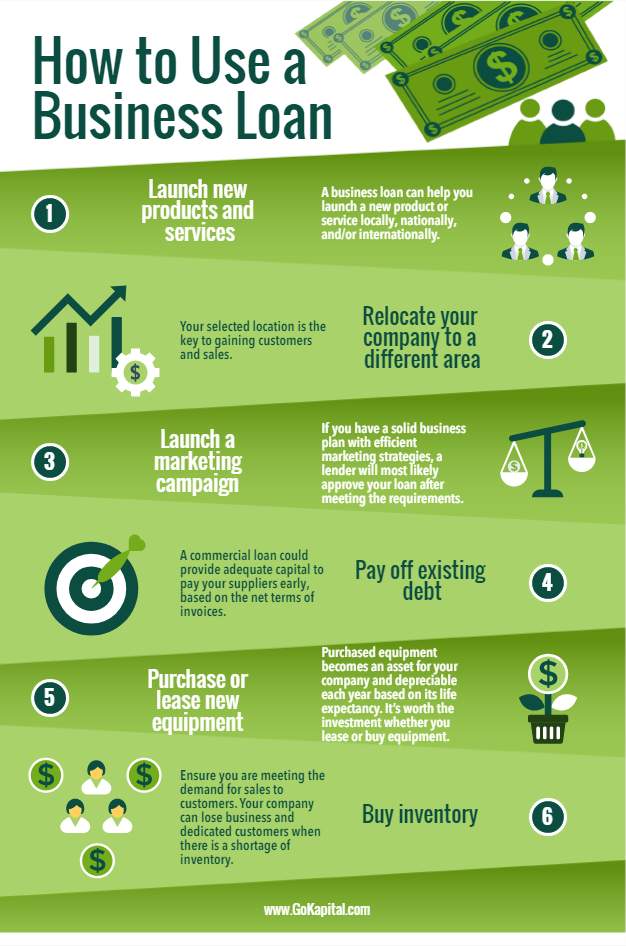 Launch new products and services
A business loan can help you launch a new product or service locally, nationally, and/or internationally.
Just make sure you have a successful marketing strategy before applying for a commercial loan. Rushing to the market without one is the perfect formula for disaster.
Relocate your company to a different geographical area
Some entrepreneurs may choose the wrong location and suffer in profits because of the area they are conducting business. Your selected location is the key to gaining customers and sales. A business loan will enable you financially to accomplish this goal.
Launch a marketing campaign
The additional capital will help business owners short-term on building financial freedom while marketing and pursuing venturous opportunities. If you have a solid business plan with efficient marketing strategies, a lender will most likely approve your loan after meeting the requirements. Use the funds to build a website, mailer campaigns, or to promote your products on social media.
Pay off existing debt to suppliers and financial institutions
A commercial loan could provide adequate capital to pay your suppliers early, based on the net terms of invoices. For example, if your supplier agreed to a 2.5/10 net 30 terms for payment, you'll receive a 2.5 percent discount if paid within 10 days. You can save $25 on an invoice for $1,000.
If you have outstanding financial obligations to creditors, a business loan can help you consolidate existing debts. It will help to reduce the amount of interest you are paying to different creditors on your debts and help build your credit at the same time.
Purchase or lease new equipment
Purchased equipment becomes an asset for your company and depreciable each year based on its life expectancy. It's worth the investment whether you lease or buy equipment. Some entrepreneurs lease equipment because it is cost-efficient and reduces maintenance costs.
Are you looking to purchase or lease business equipment? We can help.
Buy new furniture and enhance office interior
Your office space can make a huge impression on attracting and keeping customers. The furniture you purchase is an asset and collateral for getting a loan.
Lease or purchase office space, warehouses, and buildings with a business loan
Owning property is the best option, but if you can't afford it, leasing is another solution. Property ownership is an asset and as you build equity, it can be collateral for a future loan for expanding your business.
Buy inventory
Use a business loan to ensure you are meeting the demand for sales to customers. Your company can lose business and dedicated customers when there is a shortage of inventory. When you purchase inventory, do it in bulk to receive discounts and save your company money.
One most difficult tasks involved in seeking capital is finding a reputable lender that meets your lending needs. But we want to make it easy for you. Contact Us today and let us help you understand how to use a business loan to expand your company. The more capital you have access to is essential to growing any business type.