Find the Best Business Credit Card by Looking for These 7 Features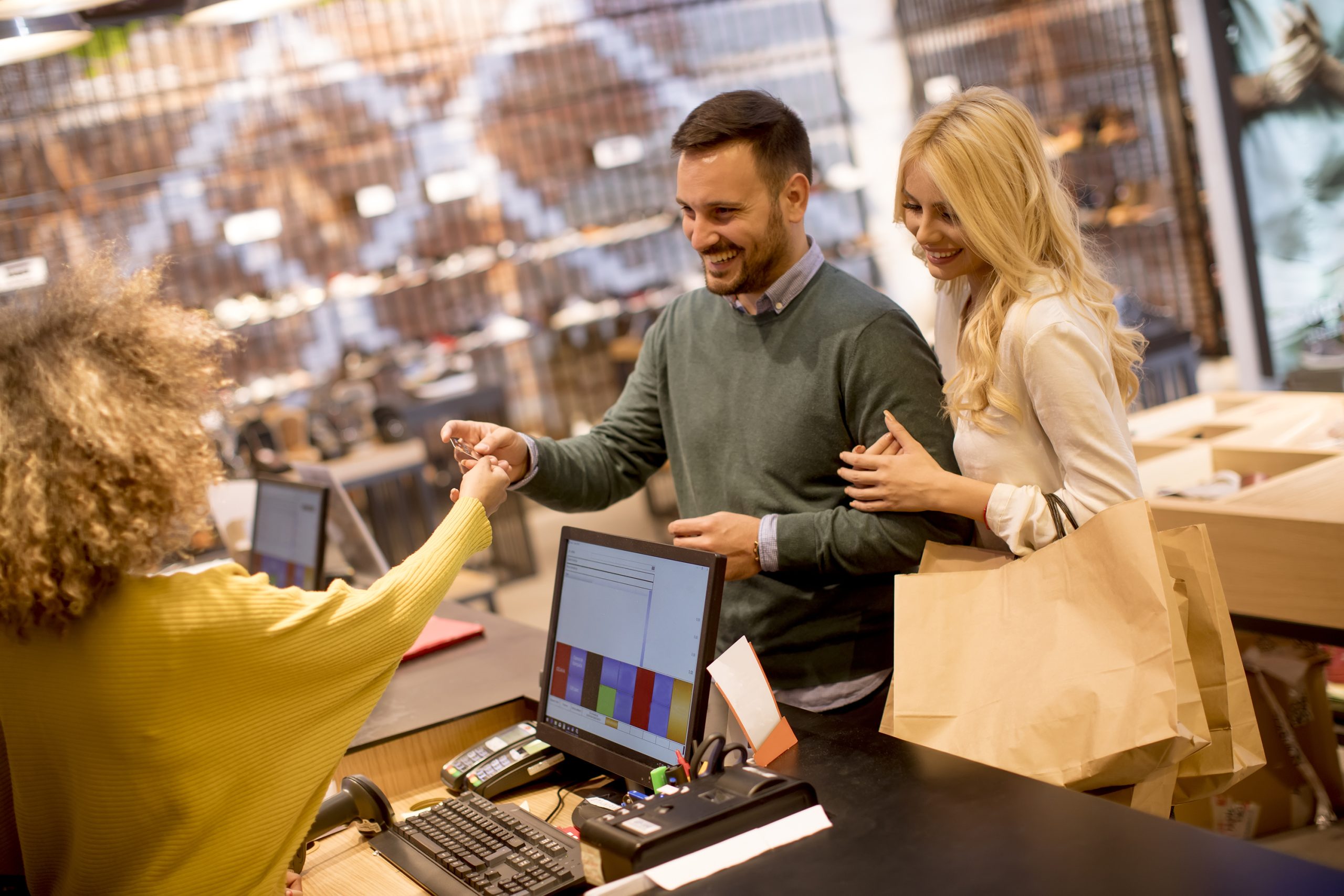 Find the Best Business Credit Card by Looking for These 7 Features
Small business owners have to deal with a lot of responsibilities, especially when starting out. Finances are one of the huge considerations. Fortunately, a business credit card can be a key asset.
When you open a business credit card, you have an opportunity to streamline your daily business expenses and enjoy extra perks, including purchase protection and rewards.
Business credit cards and personal credit cards are not the same. Most business credit cards' terms and conditions do not allow card owners to use them for personal expenses. These credit cards enable your Accounts Payable team to disburse employee claims and track expenses.
The best business credit cards must include features that can elevate your experience. If you plan to get your own, here are the 7 features you should look for:
Personal Guarantee Requirement
Typically, a business credit card requires a personal guarantee. If your business bellies up, you will personally cover all debts remaining on your business credit card account balance.
While the personal guarantee requirement is reasonable enough, it is slightly risky for business that is not well established, particularly startups or small businesses. If you worry about potential personal finance issues, opt for a business card that does not require a guarantee.
Earning Rates and Reward Categories
Many business card enthusiasts look for business credit cards that provide purchase rewards. This is because the feature potentially puts lots of money back in their business accounts. On the hand, you should consider several items when reviewing rewards.
First, you must determine whether the business credit card enables you to earn points or cash back. Generally, cashback is consistent and simpler to manage. For example, after making a purchase, your business will automatically obtain some money back to the account.
On the other hand, points are considered more lucrative. However, they come with more active management requirements. They are often used to net a more significant value and travel rather than converting them to cashback.
Besides rewards or cash back, you need to consider the earning categories. This feature is not that impressive if your business does not spend on a huge earning rate. Research your business spending for the previous year to determine which category you should consider in a business credit card. You can also know what you should invest in in the coming years.
Business Finance Integration
Accounting and finance integration are among the latest business credit card perks introduced to the market. Business credit cards with this feature usually come with unique financial management platforms, integrating with the existing financial software.
Connecting the platform and the software allows them to perform various tasks, including determining business areas you can save money or automating bookkeeping tasks.
Many business credit cards dedicated to startups have these features. Don't worry if you are interested in these features; some cards for small to mid-sized businesses have them.
Choosing business cards based on a one-time offer seems not practical, but strong welcome offers are no joke. Many top welcome offers can bring you thousands of dollars in value. You can encounter two types of welcome offers: traditional welcome offers and introductory APR offers.
Traditional welcome offers involve a reward point windfall or a solid cashback after meeting the spending requirements. In many cases, these requirements are easy to obtain if you are deciding about a considerable investment for your business, like buying a piece of new equipment or office furniture.
On the other hand, introductory APR offers involve two options: a 0% balance transfer APR and 0% APR on purchases. These two options enable you to save big on interests, which depend on your business needs.
Do you have to float a balance after making a huge business investment? If so, you can opt for the introductory APR on purchases. However, if you wish to save on interest for any existing debts, choosing a strong balance transfer card enables you to transfer the balance. You can also pay the balance off interest-free within the agreed period.
Beware that business card providers handle additional employee cards in different ways, depending on the features. In many cases, they grant unlimited numbers of employee cards to your account without additional costs.
However, some providers only grant limited numbers of free cards and then charge for more later. Others do not grant employee cards for free at all.
So, if you are planning to give your employees business credit cards they can use for business purchases, make sure to determine how your preferred card provider handles employee cards.
Business Credit Card Provider
You may find this feature not as crucial as other features listed above, but getting familiar with the business credit card provider plays a critical role in the card's value.
For example, two business credit card providers have unique rewards or cash back programs, each offering a different travel partner selection. In this case, you should review them to determine where and how you can redeem the earned rewards.
You can find some business credit cards that are accepted more than others abroad. If you need to use cards overseas, ensure to check whether or not they are internationally accepted.
Additional Business Perks
Most business credit cards are designed to simplify business operations with various features.
For example, if you get a travel-oriented business card, you can take advantage of no foreign transaction fees, airport lounge access, free checked bags, and other perks.
On the other hand, traditional cashback or reward cards often offer bonus rewards on purchase protection or rotating business categories.
Top Advantages of Getting Business Credit Cards
Besides knowing the features you should look for in a business credit card, it is also critical to discover its advantages.
Finances Business Purchases and Streamlines Cash Flow
A business credit card provides a line of credit you can utilize to purchase business needs, including equipment and supplies. If you are a small business owner without a credit card, you will find it hard to purchase them.
With a credit card, you can simplify your cash flow. This allows making critical business purchases to fulfill orders.
Simplifies Employee Expenses
Reimbursing your employees who make business spending using their personal cards can be a hassle. So, getting a business credit card is an effective solution to manage the process.
Your employees can utilize it for every business expense. Then, you will receive a single bill for all business spending every month. As a business owner, the card gives you more control over how much employees spend vs. letting them use their personal cards. This also enables you to freeze cards or set spending limits as needed.
Get Purchase and Travel Protections
You can also use business credit cards to take advantage of different purchase and travel protections like personal credit cards. These protections may include:
Auto rental damage collision waiver
Trip interruption or cancellation insurance
Extended warranty protection
Cell phone protection
No foreign transaction fees
And many more
Earn Rewards
Access Account Management Tools
Business credit cards usually provide quarterly and year-end summaries. They also allow you to download business purchase records to different accounting programs like Quickbooks and Excel. In return, you can quickly track your spending, allowing you to streamline your financials and feel stress-free during tax season.
You can also look for business credit cards that integrate with bookkeeping software to help you simplify accounting.
Conclusion
You can find a lot of business credit cards on the market. So, your homework is to determine which card best suits your business needs. The features listed above can simplify your selection process. Those features significantly impact the business credit cards' performance and how well they fulfill your needs to choose the best ones.