A Guide on How to Buy an Investment Property With No Money Down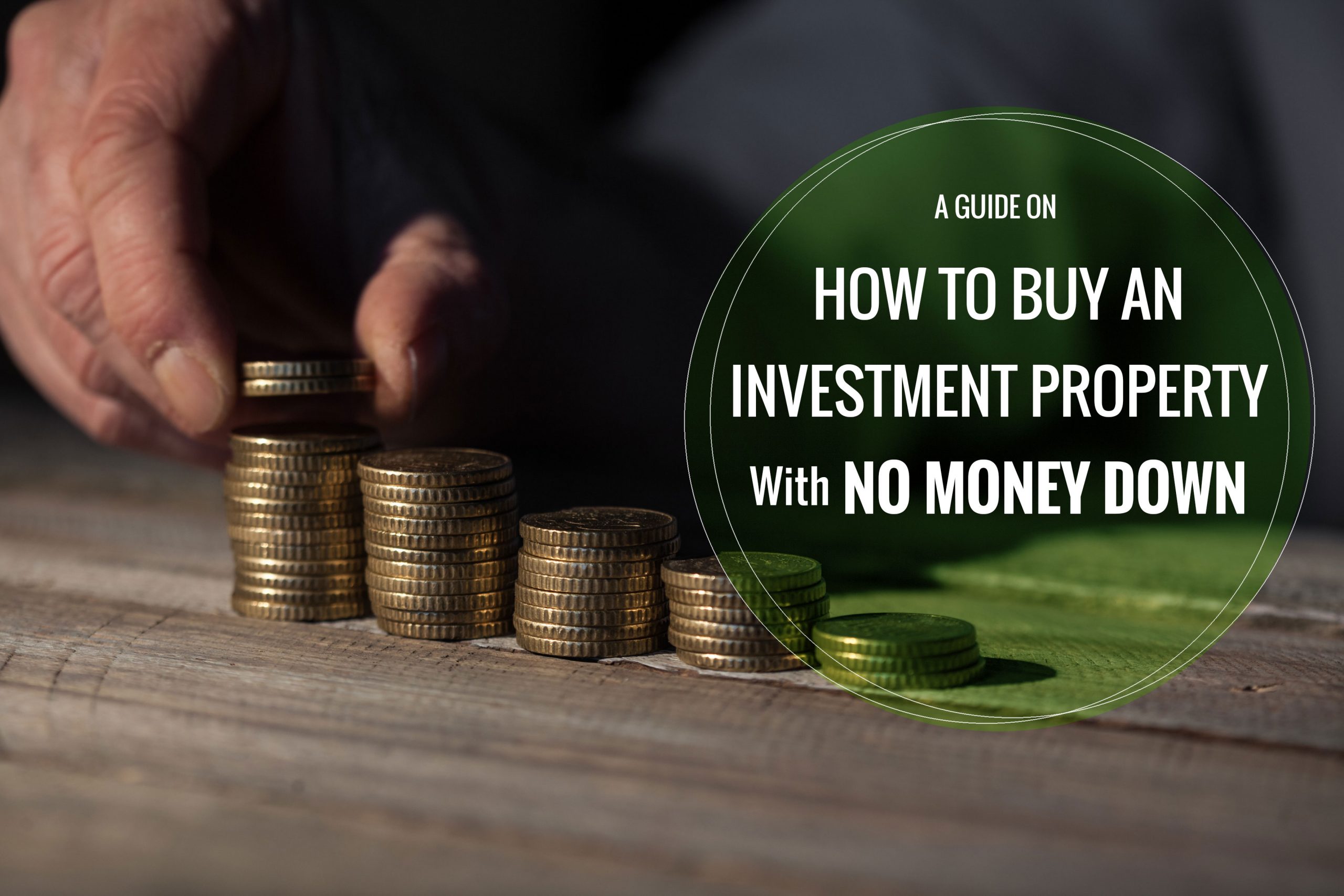 A Guide on How to Buy an Investment Property With No Money Down
More than half of real estate investment properties have a mortgage or some kind of other debt tied to them. While mortgages are great tools for homebuyers, they can be detrimental to real estate investors. Buying a rental property isn't cheap but the property usually pays for itself over time.
Unfortunately, not everyone has the means to put down enough money to take advantage of mortgages. They need to buy an investment property with no money down.
If that's you, you've come to the right place.
If you keep reading, we're going to tell you how to buy an investment property with no money down. That's zero dollars to start your investment dreams.
Let's get started.
The Steps to How to Buy an Investment Property with No Money Down
Owning a rental property is a lot different than owning your personal home. Taking care of a rental property can be more financially demanding. This means that you may end up paying more money for upgrades, repairs, and more.
If you were to put the traditional 20% down payment on the home, you wouldn't have that money to address all of these potential financial problems. While you'll have more equity in the home, you'll actually be losing money.
Plus, you can't make any money from your rental property if it doesn't have the upgrades and repairs that it needs.
With that in mind, it's not surprising that so many investors are looking to put no money down on rental property opportunities. However, to reach this goal, there are a few things that you can try.
1. Borrow the Money
If you don't want to put the money down yourself, borrow it. You can ask a business partner, a family member, a friend, or a small investment group in your local town. It may seem frivolous to take out a loan in order to get a down payment, but it may be worth it.
Unless you're buying a brand new home, it's likely that repairs and upgrades are necessary. Even if you don't immediately need them, you may need them down the road.
You should keep in mind that borrowing the money means that you need to pay that money back. Budget for both the down payment loan and the mortgage if this is the option that you're going to take.
2. Contact a Private Lender
If you can't make up the money, you may want to consider getting a loan from a private money lender. They look at three factors when deciding whether or not you should get a loan: cash, credit, and collateral. In other words, they want to see if you have the money to pay them, have a dependable credit history, and have collateral to back yourself up.
Private money lenders are also more flexible with their loans. Usually, these lenders are more willing to work out any issues that may arise during the repayment process.
This level of flexibility will come in handy if you need extra money in the future. The home may need a repair or an upgrade that you don't have the money for.
3. Ask a Hard Money Lender
Hard money lenders are worried about collateral. They want to know that the property that you're investing in has value.
If you don't follow through with your payments, the hard money lender will take your collateral and sell it for themselves. This is how they get the money back on their investment with you.
Of course, most payers don't have problems with this. You're given ample time and warning to make your payments. And, if you're having trouble, you can always contact the lender to see if you can work out an agreement.
We should note that hard money lenders can be private lenders. Choosing a private hard money lender like GoKapital is a great choice for investors who are looking for the dependability of a hard money lender and the flexibility of a private lender.

4. Use Seller Financing
Seller financing is a lesser-known strategy, but it's a great tool for real estate investors. Seller Financing, also known as a Purchase-Money Mortgage, refers to the scenario in which the seller of the mortgage acts as the financer for the purchase.
In other words, the buyer will be paying the seller directly. Since individual sellers tend to be more lenient than banks and other financiers, you can work out a deal with the seller that works better than the one that you may get with any bank.
You can also negotiate a down payment. It's likely that the seller would choose a larger loan with more interest over an immediate down payment. So, you could get away with paying nothing down on the house.
5. Take Over the Seller's Mortgage
If the seller has an existing mortgage, you could take that mortgage over for them. Not all mortgages are eligible for this kind of transfer, but it's worth asking the seller to see if you can get a better deal on your mortgage loan.
If you were to take over (assume) the seller's mortgage, you would get the same interest rate that he/she was paying. Then, the mortgage company would add on the money that you're paying the seller to make up the difference.
This method also saves you some money on closing costs. Traditional mortgage agreements can take thousands of your dollars just for closing, but assuming the seller's mortgage removes these costs.
Contact Us for Real Estate Financing
If you're trying to finance your real estate investing adventure, you should contact us. We can help you find the best deal out there, even if you don't want to put any money down on your real estate investment.
All you have to do is give us a little bit of information about yourself. Then, you can apply with the click of a button.
So, when it comes to learning how to buy investment property with no money down, you have a few options. Our team helps you compare those options and find the best choice for your specific situation.
Don't hesitate. Get started today so that you can buy a rental property faster.