How to Get a Mortgage for a Rental Property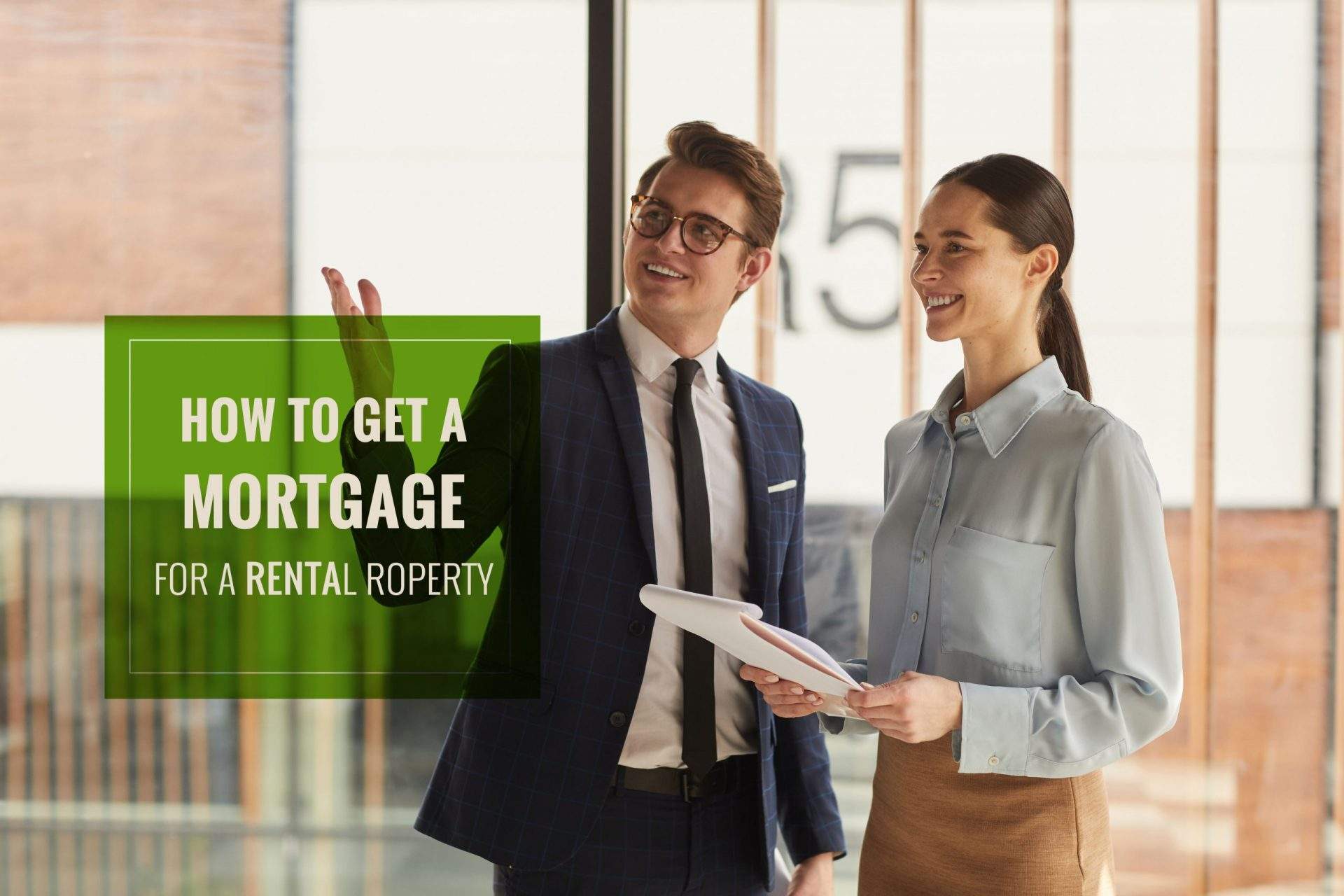 How to Get a Mortgage for a Rental Property
Property investment is, without a doubt, one of the more popular and profitable areas for investment. Still, some risky costs play into them—including property loans.
A mortgage for a rental property is significantly different than that of a mortgage for a primary residence. However, that does not mean it should be difficult to take out a mortgage for your rental property. Let's cover some basics.
What Makes a Mortgage for a Rental Property Different from a Primary Residence?
A rental property, in its essence, takes into account the potential rental income that the property will be generating. This is most likely because there is more risk to rental properties since owners are not continually living in them. As a result, there are larger down payments and higher mortgage rates.
Though the down payment for a rental property mortgage tends to be higher than one for a permanent residence, it can still range between 20 to 30 percent. Additionally, since there is some risk to rental property investment, there may be a higher interest. They are not too high—but range between 5%-7%.
Reminders and Quick Tips Before Taking Out a Rental Property Mortgage
Good Credit Score
As with most investments, taking out a mortgage for a rental property requires a good credit score. Without one, a lender is not going to pre-approve your loan request. It is typical for a rental loan to require a credit score of at least 660.
More Loans Mean More Stringent Requirements
If you already have multiple loans, a new investor may be wearier of supplying you with more money. Therefore, if you already have loans, you may need to have a higher credit score than usual to qualify for a mortgage.
Have Your W-2 Ready
Credit score plays a big role in taking out a mortgage, but so does your W-2. Many lenders require W-2s from the last two years to verify that you have a source of income and can pay for the mortgage rates.
Self-employed people must supply two-years' worth of tax returns and a profit and loss statement that is the most up-to-date. Ultimately, you need to have documentation that shows your income as it relates to your reliability. Your lender can lay out the specifics with you. Although keep in mind, there are many lenders that do not require income verification – especially private money lenders.
Be Sure to Have Cash
Many lenders require you to have cash reserves for six months in addition to a down payment. This means that you should have the total amount of money in your bank account that equals your payments for all your loans for six months.
How to Get a Mortgage Skillfully for a Rental Property
#1 Set a Budget
First thing's first—you need to set a budget. Any smart investment or loan begins with a budget. Consider both the recurring and upfront costs because these all get taken out of your wallet at some point.
Some of the upfront costs include the mortgage down payment, possible months' worth of cash reserves, and closing costs. As for recurring costs, these generally include property taxes, repairs, insurance management fees, and vacancies.
Once you have a budget, you can make a better decision about what kind of mortgage to get and even what kind of property to invest in.
#2 Find the Right Property
The productivity of your rental property determines your mortgage rates and profitability. For that, finding the right property is critical. Consider the location and how the area attracts locals and visitors. Location plays a major role in vacancies and how much you set the rent. You should be on the lookout for attractions that could raise the price just a bit more just as you should watch for any negative elements that could drive people away.
Your property should also be in good enough condition where you can charge reasonable rates and make a profit. Remember—fixer-uppers require a larger investment than a move-in-ready property.
It is also a good idea to look at the property taxes since they are another long-term expense to take care of.  There are many websites to search for properties but for income producing properties you may want to check LoopNet.
#3 Find a Suitable Lender
It is important to note, that while there are many private rental loan programs available, each lender will have their own criteria and preferences. For example, some may not lend in certain states, and some may have minimum loan amounts.. GoKapital is a great resource for your real estate loan needs, and we have lots of experience with finding the best financing options for real estate investors. Feel free to contact us if you have more specific questions about how we conduct our services.
#4 Decide Which Type of Mortgage You Want
There are different kinds of loans to choose from for your mortgage. A conventional loan has very strict requirements (in terms of credit, income, etc.) and can take 4-8 weeks to close. However, it does offer the benefit of a lower down payment.
An FHA loan is another one to consider, which is backed by the Federal Housing Association. With this, a property can have up to four units but only if the owner occupies at least one. Additionally, the minimum credit score required is 580 if your down payment is at least 3.5 percent. However, if you pay 10 percent upfront, the score requirement is 500.
Typically, most real estate investors opt to work with private lenders, as they know that time is of the essence for business opportunities.
#5 Consider Insurance and Set Your Rent
To successfully pay your mortgage, you must consider the long-term payments—including insurance and how much your rent costs. Landlord insurance is always a great idea, and it is a requirement when you rent out a property for longer than six months.
Setting your rent determines how successfully you pay back your mortgage. Rent should at least cover the property taxes, insurance, interest, and principal.
The Final Word
GoKapital can help you achieve your rental property goals with a reliable loan. Not all properties are the same and we can help give you the funds you need. Contact us today and discover the next steps!