2023 Trends for Small and Mid-Market Businesses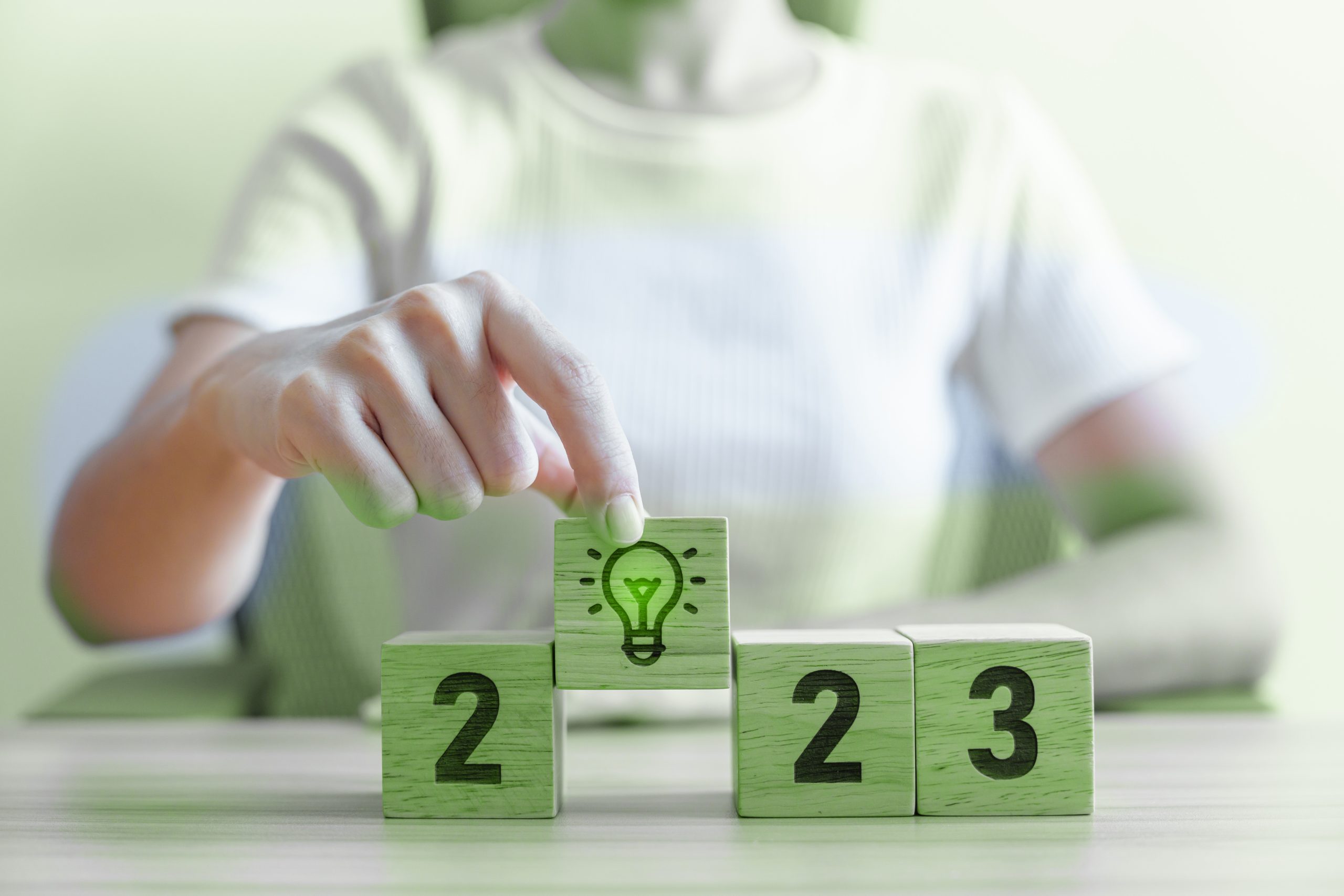 2023 Trends for Small and Mid-Market Businesses
Businesses have undergone significant changes and faced huge challenges over the past few years, and this will not slow down in 2023. They will deal with the COVID pandemic aftereffects, Russia's invasion of Ukraine, economic challenges, and ever-fast technological developments.
However, nothing should stop small and mid-market businesses from being optimistic, especially the:
Employment and revenue growth remain historically high for mid-market companies;
Goods and services demand tends to continue;
The confidence of consumers remains buoyant.
Here are the top trends for small and middle-market businesses in 2023:
Trend #1: Recession Gear Up
The economic outlook does not look favorable in 2023. Experts said that we should expect subdued economic growth and ongoing inflation. Despite consumer spending being elevated and the labor market remains robust, businesses must prepare for the future.
Essentially, you have to retain a flexible business model and cost structure. You also need to manage risk under your control.
You can focus your strategies on your most important and biggest customers, investors, and partners while strengthening your relationship with them. If raising the price is part of your strategy, show transparency about it.
When reviewing your supplier relationships, consider contract and rate negotiations. Also, you can outsource particular functions to a vendor to obtain greater efficiencies.
Trend #2: Talent Retention and Acquisition
The continuation of the Great Resignation makes retaining and finding skilled talents a challenge in 2023.
Remember, small businesses deal with the highest cost of hiring and training. So, talent acquisition can be especially tough. Engaging with employees and motivating them should be your top priority.
You can consider strategies beyond traditional benefits if you have smaller budgets to attract talent, including:
Flexible and hybrid workplace
Opportunities for mentoring, health, work-life balance, and progression
Engaging with the employees while understanding their mindset and workplace and personal challenges is critical during a recession. If you get ahead of these concerns before they become an issue, you can counter the offers they receive about moving on.
Trend #3: Net Zero Prioritization
Companies must understand their effect on the scope 3 carbon emissions and supply chain, especially with the climate-related disclosures and growing climate action trends.
Remember, scope 3 emissions are due to the activities from assets controlled or owned by reporting organizations, but the organizations with indirect impact in its value chain.
If you adopt net zero strategies, you can increase your resilience, grow, and save money considering the following:
Supply Chain Sustainability. With a net zero plan, you can reduce emissions and waste and maintain a sustainable supply during inflation. It also helps protect against reputational damage because of supply chain risks.
Circular Economy Adoption. Your business can consider low-carbon practices implementation that facilitates resources and energy usage. A circular economy helps prevent or minimize waste from happening by keeping goods and materials in circulation as long as possible.
Trend #4: Digitization
The acceleration of digitization (making analog data and information digital) is noticeable during the pandemic, and it is expected to continue. Adopting digital, automated technologies and digital transformation is the key to the future of small and medium-sized, and mid-market businesses.
With digitization, you can realize greater efficiencies, embrace value-generating activities, and efficiently free up resources while increasing employee and customer satisfaction.
However, many SMBs and mid-sized companies still do not prioritize digitization, even if it is a critical step in digital transformation. Please note digital initiatives are previously limited to improving products and services instead of production and service delivery.
When it comes to digital transformation strategy execution, smaller businesses have particular advantages over larger ones.
Mid-market businesses and SMBs, for example, are often more flexible and agile in data collection and integration for improved workflows and business insights. This helps make the exchange of information and collaboration more seamless. On the other hand, larger companies are usually held back by stove-piped processes and siloed departments.
Trend #5: Metaverse Adoption
Metaverse combined digital and virtually enhanced realities into 3D and immersive experienced. It is expected to transform how people live and work.
The retail industry seems to obtain the most from the metaverse early on because it opens new opportunities to enrich in-person and online shopping experiences. However, businesses still need to consider their target audience.
Experts predict that women are more likely to spend more time in the metaverse than men. They also seem to exercise, shop, and attend events in the metaverse. Other women can be at the front of metaverse development initiatives.
Trend #6: Influencer Marketing's Steady Rise
Businesses may not get A-list celebrities to endorse their products or services, but they can take advantage of influencers.
Keep in mind that audiences often rely on influences for product or service recommendations. And you have to connect with engaged audiences who want your products or services.
However, you should be wise when choosing an influencer. Beware that not all influencers have similar audience connections. During the evaluation, ensure to consider their:
Engagement – determine if their fans/followers interact with their posts.
Reach – know how many people they can reach with their message.
Authenticity – determine if they are authentic.
Relevance – know if their audience is relevant to your brand or business.
You should also ask the following questions before settling on an endorsement deal with an influencer:
What does our product/service mean to you?
Are you promoting something similar?
Some niche influencers might have small audiences but are highly engaged. And they are a better option for small businesses marketing dollars.
Statutory and Regulatory Landscape Changes in 2023
Changes and amendments occur to state and federal regulations and statutes every year that impacts SMBs. So, expect them in 2023.
Some changes are already enacted, while others will be known in 2023, requiring business owners and managers to act quickly. They also need to be nimble in order to deal with the businesses' consequences.
Personal Data Laws
Most businesses perform personal data collection, but they must comply with the new state consumer privacy laws in Virginia, Utah, Colorado, and Connecticut that will go into effect in 2023. They also have to deal with the extensive amendments to the data privacy law of California. It is expected that more states will likely pass data privacy laws.
Digital Asset Laws
More SMBs are not engaged in transactions via cryptocurrency. They also own digital assets used as loan collaterals. Many states are expected to start amending their state commercial laws, which is necessary for clarifying issues that involve digital transactions and facilitating the improvement of digital assets' security interests.
New Business Entity Statutes
New business law entity law is enacted in at least one state yearly. For example, in 2023, the new partnership and LP laws will go into effect in Rhode Island, while in Wisconsin, new LP and LLC laws will go into effect.
New laws are expected to change compliance obligations and default rules. This makes it necessary for a governance documents review to ensure they reflect the intentions of the owners in governing the business and sharing responsibilities and rights.
Beneficial Ownership Information Reporting
On January 1st, 2024, the federal Corporate Transparency Act will go into effect, requiring 32.6 million companies to file a report regarding the beneficial ownership information with the Financial Crimes Enforcement Network, a federal agency, between January 1st, 2024, and January 1st, 2025.
Equity, Diversity/Governance, Inclusion, and Social Concerns
DEI and ESG are issues of interest for most state legislatures. For example, some states proposed or passed bills prohibiting or encouraging state pension funds from investing in companies that are socially responsible.
Other states have passed laws that address the board of directors' lack of diversity. While they are usually applied to organizations that are publicly traded, it is better to determine if any states address diversity in private corporations.
Conclusion
The rapidly changing society makes organizations rely on predictive analysis, artificial intelligence, and data to predict and understand what is next.
2023 is just right around the corner. Business owners must look ahead to know what trends and changes can affect how they do business next year. You have to consider adjusting your processes, products or services, and budgets to prepare for changes in global shifts, customer interests, and marketing.
Taking advantage of insights, as well as knowing what will work for your business today and what will be needed in the future, is never easy. However, there is much room for growth, and many opportunities will open for businesses to understand the latest service, developments, and trends.