What Type of Loan is Right for my Business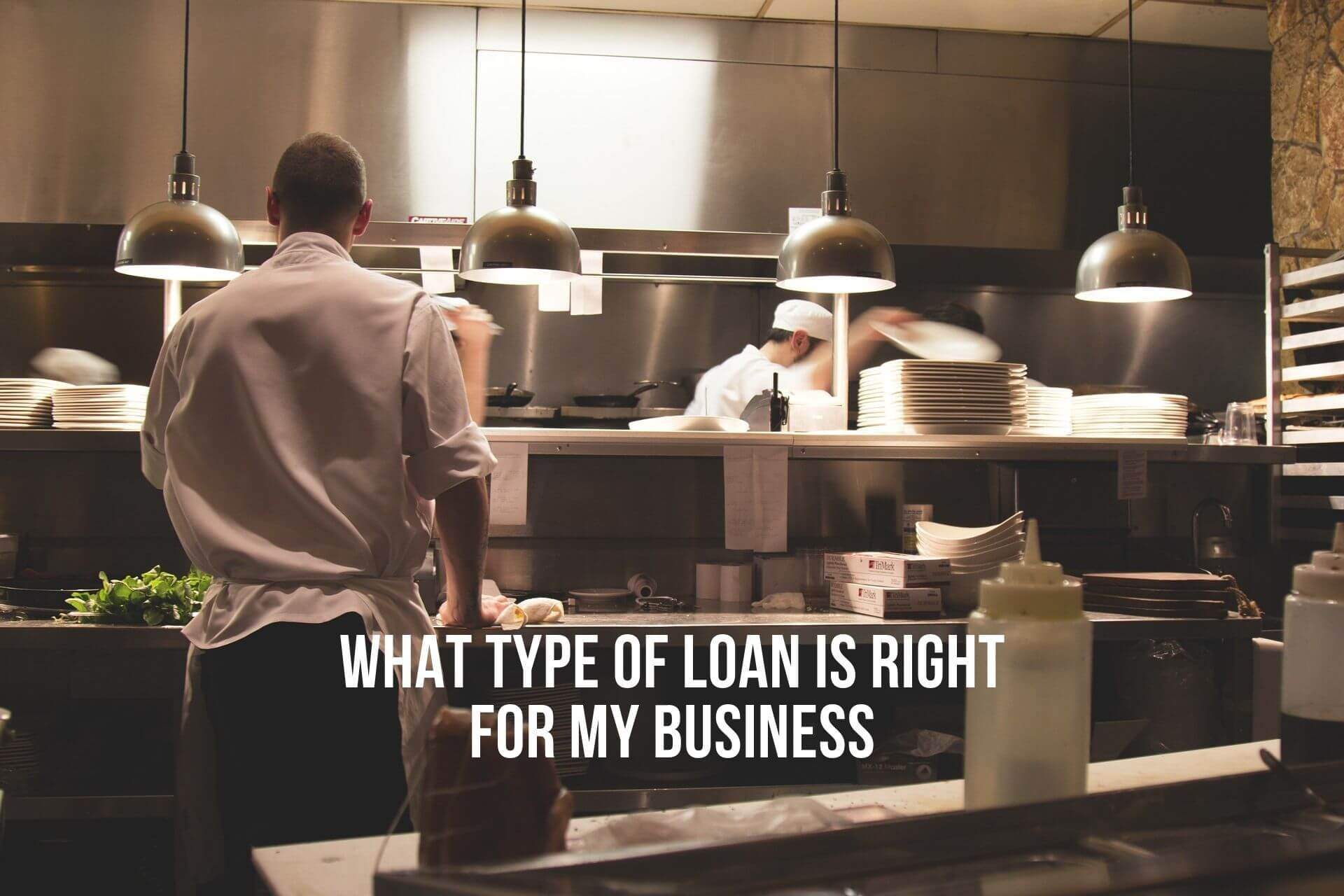 If you own a business, chances are that you will need a loan at some point.  There are numerous types of loans available; therefore, you need to understand your options. Here are the most common types of business loans.
1. Lines of Credit
A business line of credit is small business financing that is different from a traditional loan. There is a certain limit that you are permitted to borrow. You will pay interest only on the funds that you borrowed. You can take out as much money as you need. You have the flexibility to pay the funds back however you want. You can take out money whenever you need cash. You just cannot go over your line of credit. Having a line of credit is much how a credit card works. Normally, a business line of credit ranges from $20,000 to $250,000. You normally are not required to have collateral. To qualify, your business must make a good income ($240,000 annually), and your business must be operating for at least two years.
To apply, you will need copies of your tax returns, financial statements, and 4 months of bank statements. The minimum credit score (FICO) required is 620.
Find out more about Lines of Credit and How to Apply for one.
2. Merchant Cash Advances
A Merchant Cash Advance is a lump-sum of cash given to you in advance in exchange for a percentage of the amount of money you make on debit and credit card purchases within a day, week, or month. Merchant cash advance companies will offer you a cash advance even if you have a low credit score. You do not need collateral, and you can have a limited history for your business. It is very simple to apply for a cash advance. The advance company will just examine your credit card processing statements. They might look at your credit score, and you will need 4 months of bank statements. You will also need your driver's license, business tax returns, and a voided check. With Gokapital, you can go through the application process online, and you will receive an offer the same day. The repayment term can normally be up to 9 months. The longer you take to repay the advance, the more expensive it becomes. This option could be more expensive than other types of loans.
3. Business Term Loans
A Business Term Loan is a traditional loan in which you borrow a specific amount of cash, and you pay it back for a certain number of years. These loans normally range from $20,000 to $5 million. The annual percentage rate can be anywhere from 6% to 26%. Normally, you can get a lower rate. You will have stricter requirements with this loan. Your business needs to be very successful, and you need a high credit score (660 FICO). The terms for these loans can be up to 10 years. You can apply for a term loan with an online lender, but a bank would probably be the best place to look. The application process is longer with a term loan. It might take a few weeks for you to get funded. When applying for a term loan, you will need your driver's license, a voided check, bank statements, business tax returns, and personal tax returns. You can use the money for anything you wish for your business.
4. Equipment Loans
There are times when your business needs a valuable piece of equipment. You do not have the money to pay for it upfront, so you can get a Business Equipment Loan. If you need a piece of equipment that can help increase your revenue, a business equipment loan or lease can be the solution. The banks consider this type of loan less risky. Different lenders will finance different pieces of equipment. Therefore, you need to find the lender that gives loans for the equipment you need. The piece of equipment you need the financing for will act as collateral on the loan. Therefore, it is not as difficult to qualify for an equipment loan. Lenders will still consider your credit score and how long you have had your business. If you default on the loan, the lender will take your equipment. It takes 1 to 3 days to get approved for an equipment loan. The repayment term is from 3 to 6 years. Interest rates will range from 8 to 25%.
5. SBA Loans
These are loans that are backed by the Small Business Administration. You will need to find an SBA Approved Lender. Because the SBA secures these loans, they are less risky to the lender. If you default on the loan, the lender still gets their money. The SBA will pay up to 85% of the loan. These loans normally range from $20,000 to $5 million. They offer a low APR. It will take several weeks to receive funding. These loans are not easy to qualify for. Your business needs to have been established for at least 2 years. You need to have a very high credit score, above 680. Your annual revenue for your business needs to exceed $500,000. The repayment term can be from 7 to 25 years. You will get a lower interest rate if you have a longer-term. When you apply for a loan, you will need an SBA borrower's information form, a statement of your personal financial history, a personal financial statement, and personal income tax returns. You will also need your business license, business lease, and loan application history. You can then have the loan that you need for your business.