How To Make Money From Rental Properties In 2023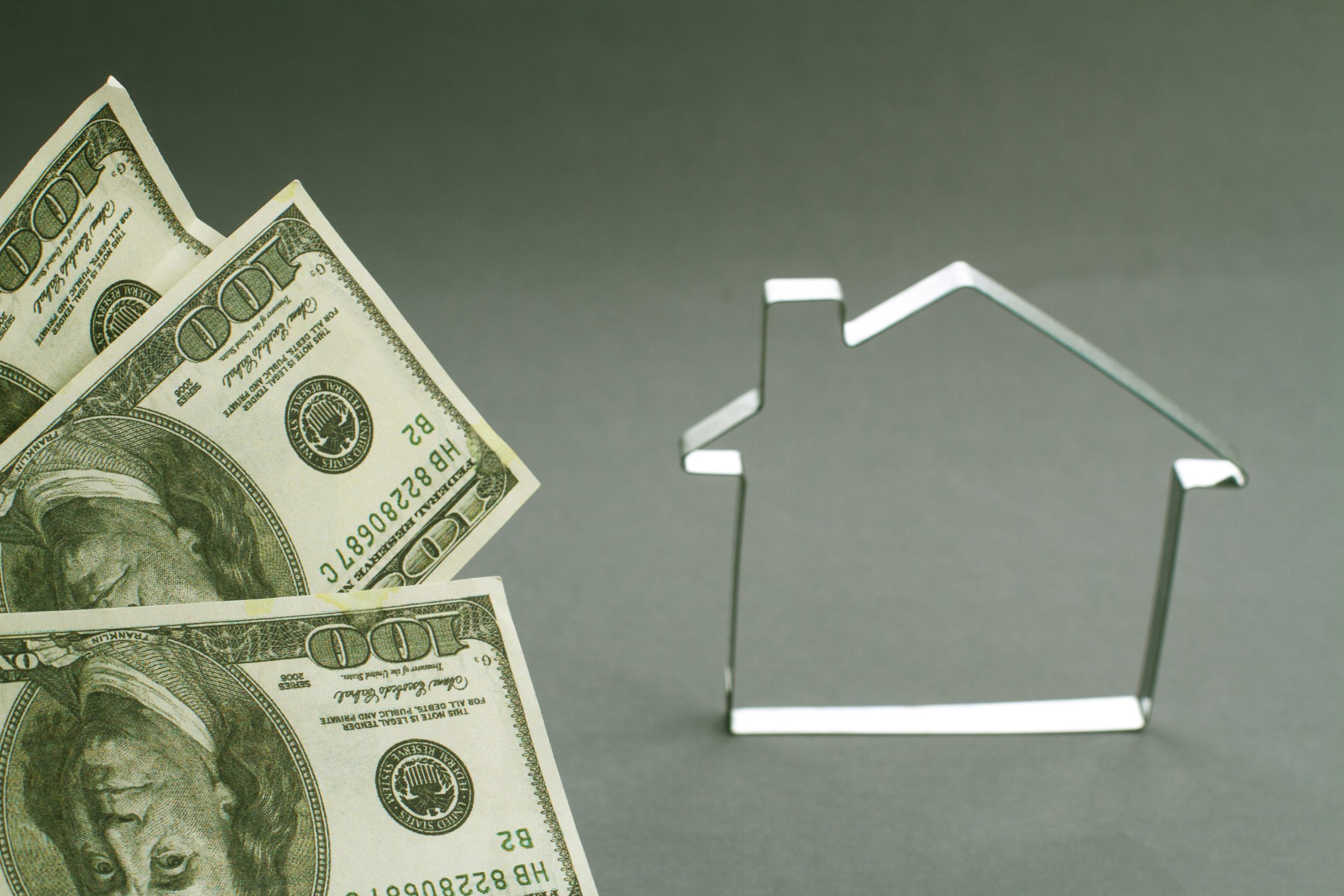 How to make money from rental properties in 2023
In 2023, real estate is still one of the primary sources of income for many people. Are you planning to invest in real estate this year? If yes, you're on the right path. In this post, we will discuss how to make money from rental properties in 2023.
Long-Term Rental Strategy
If you're a new real estate investor, purchasing and owning a long-term rental property is the best way to invest. In fact, rental properties are the top real estate investment for newbies and experienced investors.
Rental property can provide you with many benefits. You can generate a stable stream of rental income, which can cover the expenses of owning the property. It can also make extra cash which can be beneficial for your finances.
Even though the price of properties is getting higher in 2023, there is still high demand for rental properties. It means that it can be your profitable real estate investment. Meanwhile, as a new real estate investor, it can be challenging to invest with less or without money. Worry no more because there is a solution to that. We are talking about borrowing from a reliable private lender like family, friends, or financing company.
If you're finding a trusted financing company, you can prefer GoKapital. They can provide you with excellent service when it comes to your funding needs for your real estate business. You can pay them back with your rental income.
Short-Term Rental Strategy
As a long-term rental strategy depends on the whole property for generating income, the short-term rental strategy will need a room at a minimum. It can offer you serious profits. Strategies for short-term rental operate the same for long-term rentals. The only difference is you only rent out a room in a room or multiple rooms in your house.
If you have a house but find it difficult to pay property taxes, paying bills, and other recurring expenses, you can earn from your property by renting out a room for about a nightly rate. However, as the name implies, you will rent out the room for a short period, from a couple of weeks or nights.
If your guests pay per night, you can adjust and set the nightly rate according to the profit you desire or based on the demand. Short-term rental is getting more popular through platforms such as Airbnb. It is also the best way to earn in real estate this 2023.
With a short-term rental, you don't need to purchase a new home or invest additional money amount to generate income. It can be a good idea if you have a spare room you want to rent out.
Risk-Averse Approach: Linear Markets Investment
You can make money from rental properties through the risk-averse approach. The linear market comes with stable home prices. It doesn't boom during good times and doesn't bust during bad times.
If you wish to have cash flow, you can invest in linear markets. If you struggle with higher interest rates or are afraid of recession, you can choose the linear market as a safe bet. With this, there can be a great cash flow even if the times are bad.
More Aggressive Approach: Growth Market Investment
Another way of generating money from rental properties is to apply a more aggressive approach by investing in growth markets. The growth market is described by population and job growth.
As the population grows, the housing demand will grow. It means that the value of the property increases, and the rent increases. The challenge for property in a growth market is it is costlier and doesn't have cash flow. In this investment, you have many options:
If the rate is lower than now, you may refinance at a lower rate.
The rent rate may rise over seven years and can be more to cover the increase in mortgage payments.
You can sell the property after seven years of appreciation, cash flow, interest, principal paydown, and depreciation tax write-offs.
Hybrid Strategy
You can also make money from rental properties through a hybrid strategy. It is the combination of the risk-averse and more aggressive approach. You can purchase a property for cash flow in the linear market and another for appreciation in the growth market.
It can be compared to a balanced portfolio of bonds and stocks. With this strategy, the positive cash flow from a property may support any break-even or negative cash flow of the other property. In this type of investment, you can establish cash reserves for your overall portfolio.
A hybrid strategy can be for you if you want to have equity but struggling with the economy and rates. It allows you to participate in price appreciation in a growth market while protecting against drawbacks.
Other Ways To Make Money From Rental Properties
The following are other ways to make money from rental properties this 2023.
Provide Extra Space For Storage
If you have an extra space in your home, you can rent out the space for storage. It can cost about $90 per month. It can be your flexible venture. You can use it for short-term rentals. For example, if someone needs storage for their boxes temporarily.
Rent Out Your Yard
You can make money by renting out amenities like backyard pools, big yards, and guest houses. It can help you to know your neighbors better and pay your bills. You can share your amenities at nightly or hourly rates. It can help you with some of your expenses.
Open Your Home Studio
A home studio can be an excellent place to hone creative hobbies and skills. Renting out your home studio will help you get some extra cash.
Share Parking Space
Parking can be expensive, especially in a densely-populated place. If you have extra parking space or room in your garage, you can use it for long-term or short-term rentals.
It can be a good idea if your home is close to a sports stadium or event area. It can be a flexible venture, so you can set selling parking permission on your property for a specific period.
There we go; those were the several ways to make money from rental properties in 2023. You can choose the best ones that will work best for you.
Do Rental Properties An Excellent Way To Generate Money?
Yes, rental properties are an excellent method of generating money. If you have a competitive rent price, you can earn the amount you desire.
What Is The Average Income For A Rental Property?
The average profit for your rental property can be based on the property's location, your rent charging, and the total operating expense amount.
Tips On Making Money With Rental Properties
If you plan to make money with rental properties, you can consider the tips below:
Buy An Investment Property
If you don't like to rent out your house, you can buy an investment property for your renting business. If you don't have enough budget, you can ask for help from a professional financing company like GoKapital.
Identify Your Operating Expenses
Management of a rental property has operating expenses. It should be covered monthly and yearly. Some operational costs include the mortgage payment, advertising, property taxes, maintenance, etc.
Search For Reliable Tenants
If you rent the property to reliable tenants, you can prevent expensive eviction fees or property damage. You can also have a tenant screening process.
Set A Competitive Rental Fee
The rent price can be considered with several factors like seasonality, current events, and property amenities value. There are also additional fees like move-in fees, security deposit, pet fees, and parking fees which can boost your profits.
Lower Tenant Turnover
To lower tenant turnover costs, you should be a good landlord. You should know how to retain your tenants by establishing a positive relationship with them. For example, you can handle their maintenance requests and let them pay the rent online.
Use A Landlord Software
You can also use landlord software for your rental property business. If you don't have a property manager, it can be challenging to handle different responsibilities. Luckily, there is some property management software you can use for the success of your business.
With these tips, you can operate your rental business properly. It can also help you generate more income with your real estate investment.
Conclusion
Generally, there are many ways to generate income from rental properties this year. You only need to be willing to invest and take the risk for your venture. Rental properties are among the top real estate investments ideal for beginners and experienced investors.
It is also essential to use effective investment strategies to lower the risk and get a big return on investment. If you want to make the best of your rental property investment, you should have a reliable partner. You can choose GoKapital, a private lender that offers real estate financing and business loans. If you want a professional financing company, you can contact GoKapital! They have excellent programs to support your business.