How to Boost Your Chances of Getting Approved for Startup Business Loans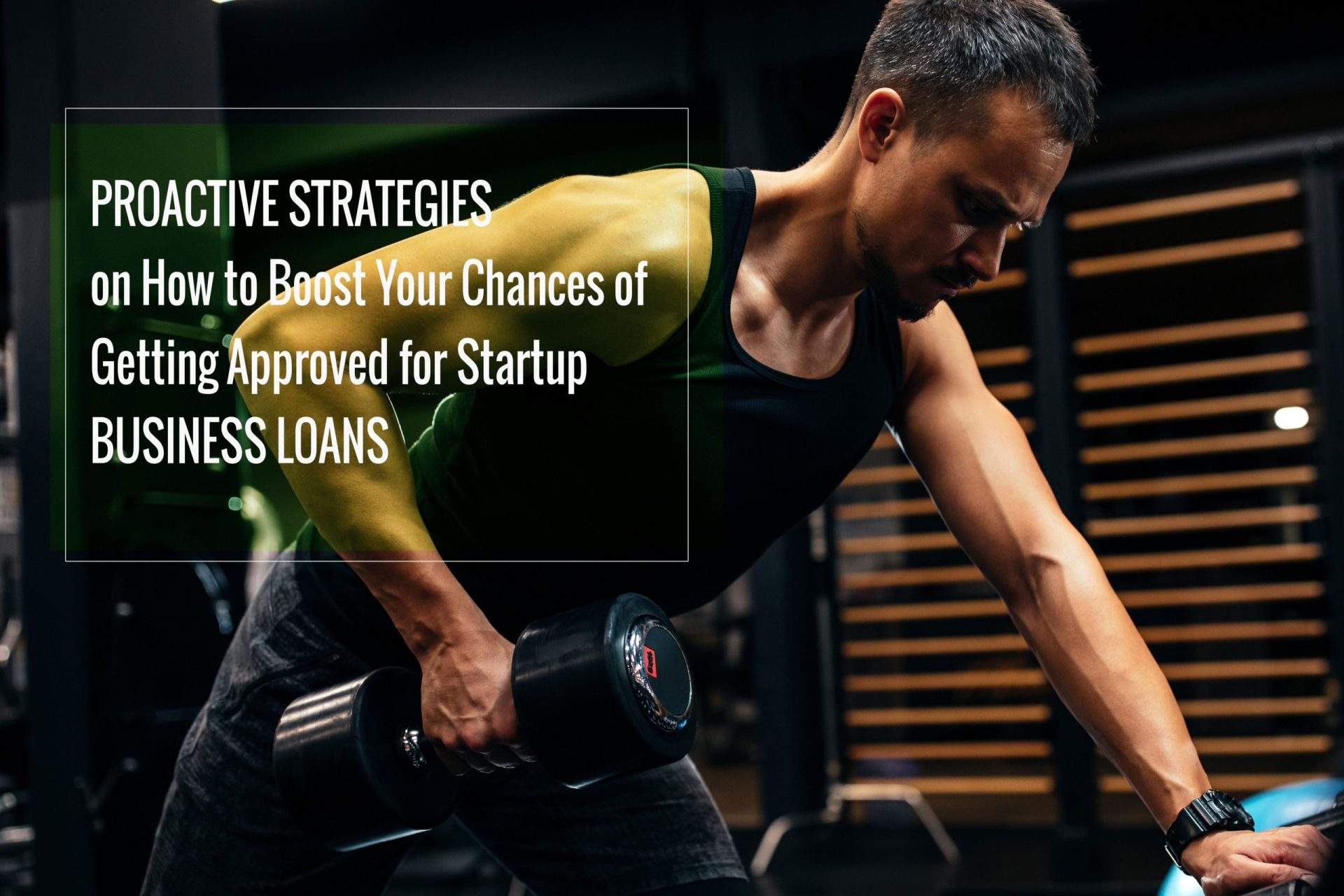 Proactive Strategies on How to Boost Your Chances of Getting Approved for Startup Business Loans
Who Qualifies for Startup Business Loans?
It isn't uncommon for smaller businesses like startups to receive outside funding to grow in performance. If you own a startup, you may want to look into getting startup business loans to help you move the needle in your business. In order to initially qualify for a loan, typically you have to meet credit and revenue requirements. The amount of time your startup has been in business as well as your cash flow is also taken into consideration. If you would like to learn more about how to get loans for your startup, keep reading on.
Steps You Can Take to Receive a Startup Loan
You aren't alone if you feel like your startup could use a little extra money to either get it off of the ground or make some progress. It may seem like a difficult process, but preparing beforehand can make the process a little less intimidating. Four kinds of loans that you may be interested in considering are equipment financing, business lines of credit, business credit cards, and credit line builder loans.
Before making a commitment, it is essential that you do the following:
Review your startup costs
Assemble all of your registration documents
Confirm whether or not you qualify
Select a startup loan that meets your needs
Preparing to Successfully Get Your Loan
While you are in the preparation process, keep in mind that you will have to have a stable business model if you are just starting out. This helps lenders understand that you are serious about your startup and that you have a clear idea of how you plan on making consistent revenue. You will also want to make sure that your startup is registered and that you have all of the necessary documents to legitimize your business.
Your business plan can often make or break an investment decision. This must include any profits, income, cash flow, and other financial projections. Investors want to know that your startup will have an important impact on the market you are trying to enter. Lenders aren't really interested in companies that aren't promising or don't seem like they are going to grow at a reasonable pace.
Furthermore, make sure that your startup is a registered business and has any required licensing. Not having proper certification and legalization can deem your startup as a financial risk from a lender's perspective. This also shows that you are proactive and can be trusted to operate your business in a professional manner. Some lenders even request to see bank statements and personal tax returns to verify that your information is true. This information is very important for you to keep in mind so that you are prepared before you apply for a business loan.
How to Boost Your Odds of Getting Approved for a Loan
If you want the best possible chance to get your loan application approved, then you will have to make sure you impress your potential lenders. They will often check your personal credit score considering the fact that startup founders don't necessarily have a long business credit history. All they are looking for is to figure out whether or not you are a responsible individual who will pay back the loan on time. With that being said, make sure that you focus on building the best credit score possible so that you show how financially responsible you are. As long as your credit score is at least 680, you are in a great spot. That happens to be the case most of the time because banks tend to allow financing options to individuals within that threshold. You can, however, get a loan from a non-bank lender if your credit falls below that.
Another way to boost your odds of getting a business loan is to maintain your startup's operations for a good period of time. Lenders like to loan money to companies that have been running for a long time so the longer your company is in business the better. This shows off the stamina of your startup and lets potential lenders know that your company is here to stay.
Selecting the Right Small Business Loans for You
Knowing which loan is best for you is just as important as preparing for the loan application process. If you don't know which business loan you want, then you may face some problems in your startup later on.
Equipment financing is helpful for startups that have been built from scratch because it aids in getting the needed equipment to help them function. Starting from the bottom can be expensive and it doesn't always make sense for new startup owners to buy everything with their own money. With this loan, you can purchase all of your equipment to make sure that you have everything you need to hit the ground running.
Business lines of credit is a great option for covering ongoing business operations. They can help you purchase more inventory, pay off debt, take care of payroll for temporary employees, etc. This loan can be utilized on a need-based basis.
Business credit cards can help give you the option to have all of your capital on hand. On a positive note, business credit cards are often more accessible than business loans.
The credit line builder is another option you may consider if you want to save time by working with a financing company that can help you apply to multiple business credit cards simultaneously. Just make sure you maintain your credit card usage to ensure that you build a good business credit score.
Final Tips for Loan Approval Success
When in doubt, it is never a bad idea to work towards building your personal credit score to ensure that lenders will trust you with startup business loans. You can always improve it and it can help you get the money you need to support your startup venture. It may also be in your best interest to build up a reliable customer base to impress potential lenders and even approach investors directly once you start being a professional relationship with them. You may also want to review some additional benefits by reading this article.
Ready To Take The Next Step
Apply for a startup loan with GoKapital, and if you have questions before applying call us during business hours our team will be glad to answer your questions. We can provide funding as fast as 7 days or we can help you obtain a low-interest SBA loan.