Hard Money Loans for New Construction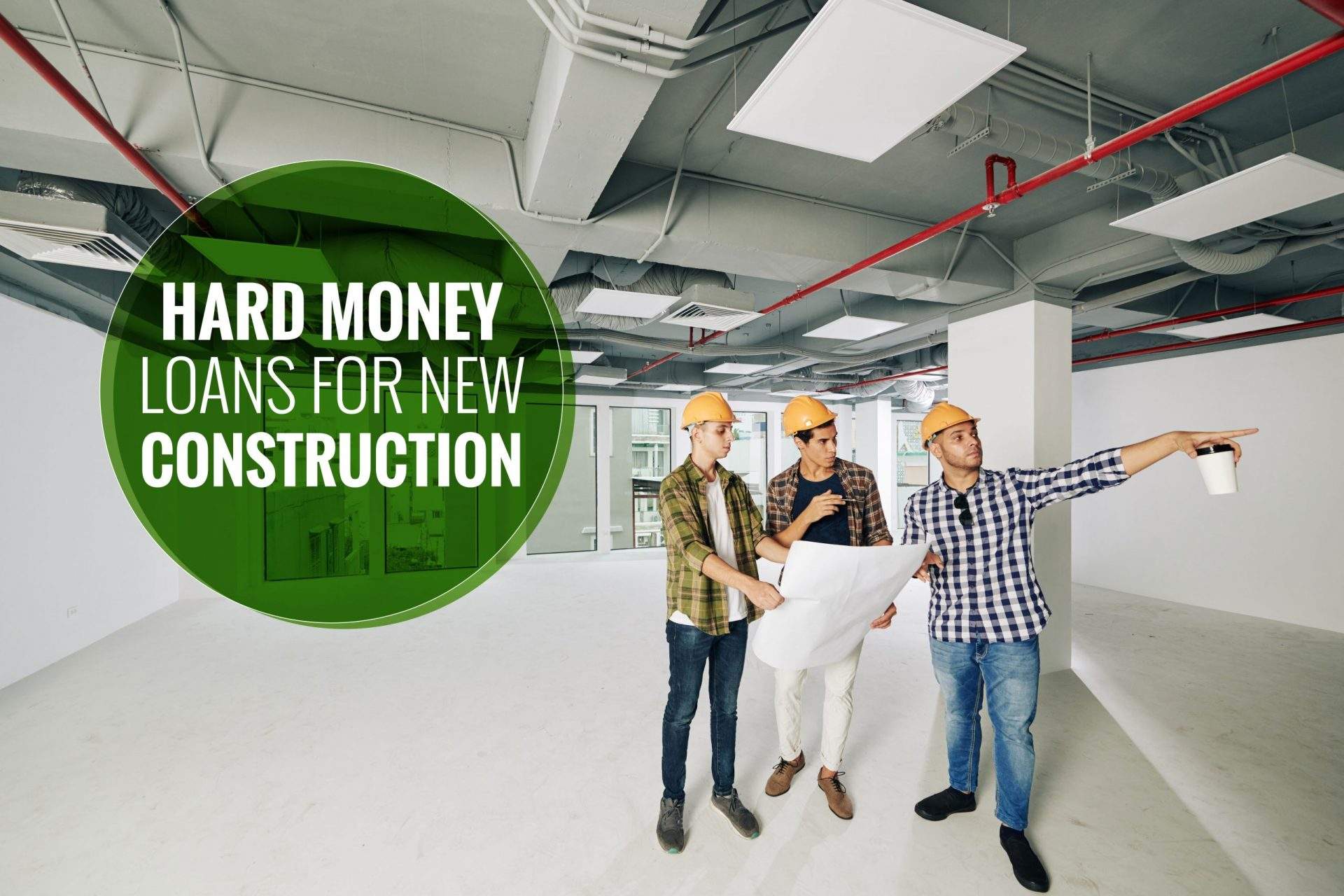 Hard Money Loans for New Construction – What You Should Know
If you're completing a new construction for real estate, it can be an overwhelming project. There are so many things to do, and financing is a big part of that. However, many lenders feel that construction loans are risky because management and loan officers have to scrutinize each detail for the project before they can even decide if they're going to provide funding.
There are mountains of paperwork to muddle through, and the construction company and lender have countless discussions. This is the norm for most transactions, but it can be costly, time-consuming, and put delays on the project.
Your plans and schedule are bound to get delayed. That causes significant concerns for the project and your company. On top of that, you may not meet deadlines to get the property. You could also have additional expenses relating to the financing delays, which cost you more and hurts your bottom line.
With all of those issues looming ahead, you may want to consider another option. Hard money loans for new construction are an alternative. This financing form could help you get your project done within the budget and on schedule.
The Differences between Traditional and Hard Money Construction Loans
Regardless of the real estate market's state, one thing is always true. Real estate investors require money to handle their projects. There have been a few changes to the market throughout the years, so developers have more challenges to get the money required through traditional lending. With more documentation and paperwork necessary, there can be a significant lag in loan closings on a timely schedule.
Hard money loans for new construction can make a huge difference here.
These loans are an excellent alternative for developers who require funds to get the project started and might not be a good candidate for a traditional loan.
They can also work well for people who have deadlines to meet or don't want to wait for a government or conventional loan. Here are the differences between traditional and hard money loans:
Where the Money Comes From
Conventional construction loans are provided by lending institutions, such as banks. However, hard money loans are given by investment groups and hard money lenders. This lending style isn't subjected to traditional banking requirements, so lenders have more flexibility with loan terms.
Typically, hard money loans for new construction are secured when the real estate is purchased. They charge higher interest rates, but any construction loan is going to cost more than one for an existing property.
On top of that, the lender requires you to invest some of your personal capital into the project. The percentage you put in is based on your experience and the project specifications. However, most lenders require at least 20 to 30 percent of the costs.
Traditional construction loans can take months to get approved, and this is where hard money loans come through. You can often get the money within weeks, though this depends on the lender and project. Developers with strong financial backgrounds who can use a traditional loan often choose a hard money loan because they can get going faster.
What to Consider
When deciding between a traditional and hard money loan, consider these factors:
When the Money Is Needed
In the real estate industry, especially where new constructions come in, time is essential for project success. Getting a loan quickly makes a difference when getting a great deal or missing the opportunity altogether. While timelines vary for approving and funding construction loans, hard money lending is usually quicker.
Though hard money loans for new construction are often funded within the week, a traditional lender can take 30 or more days to come through. That doesn't include the application process. This can take another two to four weeks for traditional lenders but can be finished in one to two days for average hard money loans.
What Loan Structure You Want
Loan structuring is also a concern when considering a construction loan. Traditional lenders use a one-size-fits-all approach. There are set terms with little to no wiggle room for your specific requests. The loan committee only considers projects that meet those requirements. However, there is an exception if you've got a really long track record with that lender. There could be more flexibility, but it's not guaranteed.
A hard money lender can give you flexible collateral release and loan repayment terms. Ultimately, the lender can structure your loan terms to benefit both you and the lender. On top of that, their repayment schedules can meet your specific needs.
Qualifications
Getting approval on a loan is a crucial factor for construction loans. There are various reasons why builders might not get approved through traditional means. Even if you have a strong financial history, the bank could spot something in the application that doesn't bode well for it. Things like being self-employed or not having the right paperwork can get you denied easily.
Hard money lenders tend to use more than just the company's financial history when they evaluate applications. They also look at your ability to pay back the loan and what you're contributing to your project. Since they don't have a set criteria list to check off, they can take a wider project range than traditional lenders.
Hard Money Loans for New Construction – Is It Right for You?
When you're deciding on a traditional or hard money loan for your construction project, it's important to choose the right option. This depends on various factors.
If you've already been turned down for a traditional loan, a hard money loan might be the right solution to get you funded. Likewise, you may not like the set structure offered by a conventional lender. Exploring hard money loans is a way to get around that to have the terms you need most.
Many builders focus on their timeline when choosing their loan type. In the business, you require the ability to take advantage of deals the moment they pop up and secure the property or land. Conventional loans are generally slower for funding and approval, while hard money loans for new construction are handled quickly.
The right loan type depends on your circumstances and your project. However, if you're interested in hard money loans for new construction, GoKapital is here to help. Contact us to get started today.
If you are ready to get started GoKapital can help you,  call us  at 1-866-257-2973