Hard Money Lending Options for First Time Investors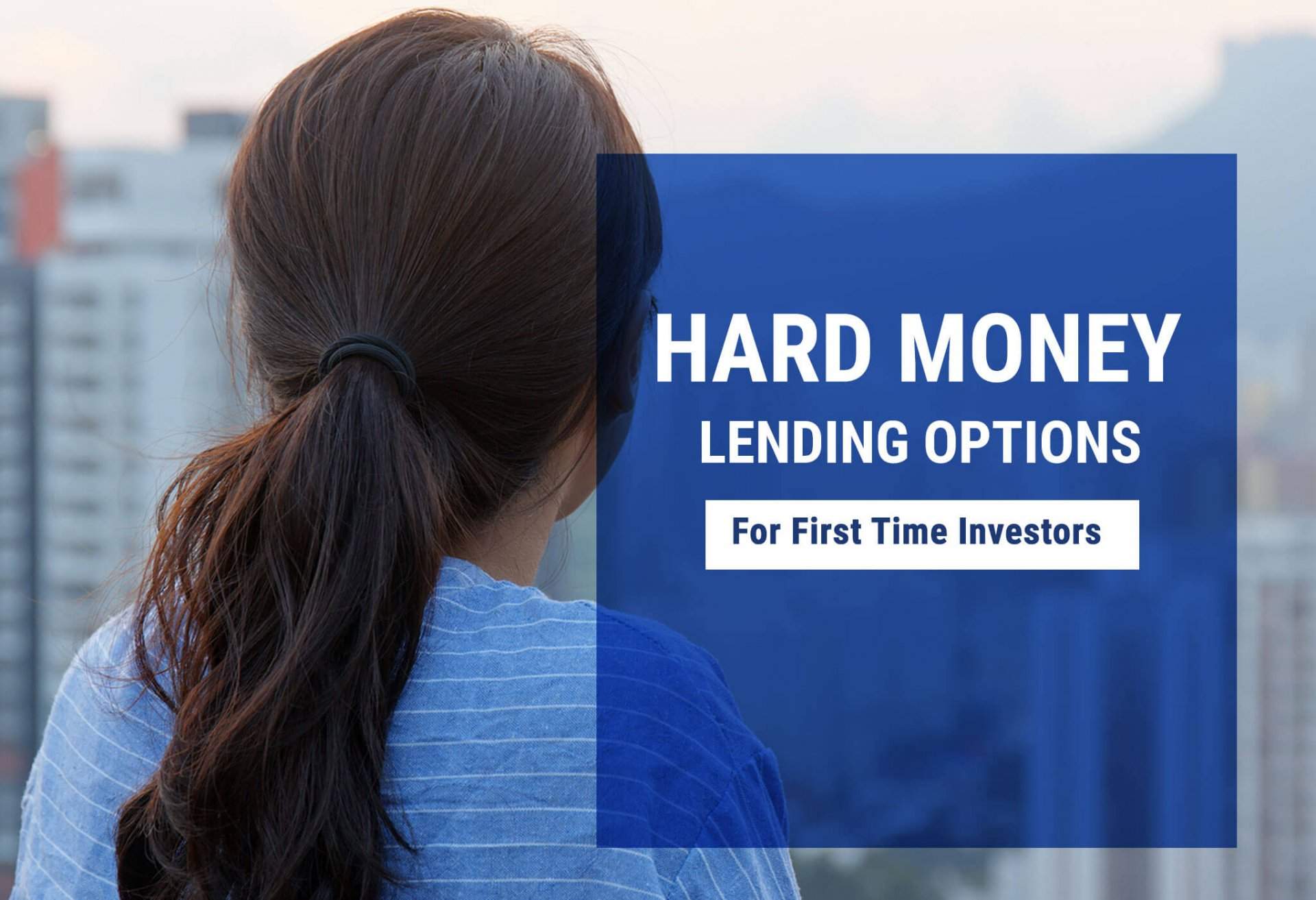 Hard Money Lending Options for First Time Investors
Real estate investment can be a lucrative strategy for building wealth with the right foundation and knowledge. As a first time investor, you should explore all the alternative lending options available to you.
To get started with hard money lending, you should know what it is, how it works, and why you should consider it as an alternative investment source. There are many benefits to using hard money lending for real estate investing. Specifically, the process is a lot faster than working with a bank, requirements are more flexible, and documentation tends to be minimal.
What is Hard Money Lending?
As you should probably already understand, the process of buying an investment property is not the same as buying a primary home. With primary residences, buyers often look for traditional banks and mortgage companies for a loan and the process could take 6 to 8 weeks if not more. For real estate investors, time is of the essence as closing a deal quickly is important – otherwise, you may lose out on a great business opportunity. That is where hard money loans come in handy.
A hard money lender, also called a private lender, uses its own capital to finance real estate investments. Therefore making the process fast, efficient, and with less documentation. Private lenders do not have any affiliations with Freddie Mac or Fannie Mae making the underwriting process straight to the point.
Speed is a key point for any investor, having an experienced private lender by your side will make the difference when buying your first investment property. You may be new in the real estate arena but if you have access to capital many doors will open up.
How Do They Work?
Some hard lenders specialize in closing deals with investors who are able to leverage the available equity that the borrower already owns. Borrowers who fall into this category include:
Office
Retail
Mixed-Use
Industrial
Hotels
Warehouses
Single-Family Homes
Multifamily
Retail
Hard money loan transactions can be approved 24 hours and close within 2 to 4 weeks. Hard money transactions with real estate often work well when parties cooperate and work together, show transparency when exchanging information, communicate throughout the process, and structure the transaction so that it is favorable for everyone.
Since loans are done privately, terms are more flexible. Documentation also differs from a conventional loan in that the underwriting process is based mostly on the property and investment experience. Interest rates for hard money loans can range from 7% to 15% in most circumstances depending on the lender and terms are usually from 1 to 5 years.

Why Invest in Property Using Hard Money Loans?
For real estate investors, hard money loans are often used when capital is needed quickly. Projects sometimes run out of money or companies want to utilize equity that is available in their assets. These are just some of the many reasons why a hard money loan is needed.
Another primary reason investors prefer hard money lenders is the fast turnaround time and ease of getting the loan. The underwriting process for conventional loans is often slower, whereas a hard money loan gets investors the money they need at the right time.
Many investors do not have the time to shop around and need loan transactions done quickly so they can get back to origination more deals. This is another reason why hard money loans are preferred among many real estate investors.
New investors often have difficulty getting their first loan because they may have little capital. As a result, a hard money loan may be one of the few, if not the only alternative to getting the necessary funding for their business.
Here are two of the best ways to use hard money loans today:
Buying a new property
Refinancing a property
New property including commercial, residential, and multifamily real estate can be purchased with the help of hard money loans. The key to securing a loan is to have enough funds for the down payment, which can be anywhere from 25% to 40% of the purchase price.
It is important to demonstrate capacity of repayment and also to clearly explain your transaction to private lenders, as the more clear your deal is, the more interested a lender will be in providing an offer.
Refinancing a property can also be done with hard money loans. For example, a rental property that has sufficient equity can obtain a cashout refinance with favorable interest rates, and a longer term. Most conventional lending sources tend to focus on primary homes, instead of rental investment properties.
Now that you know how to find hard money lending options for first time investors, take a look at more great resources in our blog and follow us on LinkedIn and Instagram stay up to date with our latest products..
How to Find Private Lenders
Searching online and asking realtors is a great way to find private lenders. There are some that may not advertise as much as others. Fortunately. GoKapital also works with many private real estate lenders and is able to find you the best rates and terms for your transactions. Let us help you with your real estate transactions and build your investment portfolio.