6 Crucial Things You Should Know Before Buying Rental Property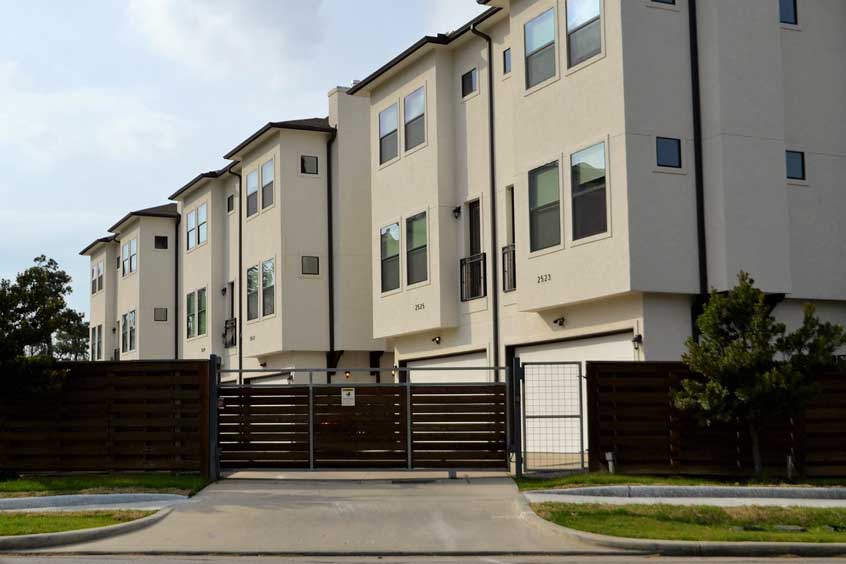 6 Crucial Things You Should Know Before Buying Rental Property
Investing in real estate is a lucrative and exciting way to build your investment portfolio, create equity, and generate cash flow. Many investors like you are looking to get into real estate and possibly the most common way to start is by buying a rental property. However, like any other investment opportunity that comes along, there are some risks involved. Especially if you're a beginner investor and you're using your retirement money to get your first investment property. Basic mistakes like choosing the wrong location can be catastrophic and you could end up losing your life savings.
Therefore, if you have decided that you want to go into real estate by buying a single-family or a multi-family home unit, and then turn it into a rental property, you need to make sure you are fully prepared for the whole process. In this article, I will discuss six crucial things you must be fully aware of before (and after) you start investing in rental properties.
1. Your investment property will demand hard work
Like any venture in life, you will need to put some hard work into it. Both experienced and beginner investors will run into occasions when their properties will need repairs or full renovations. Whether you are buying a distressed property that is in a terrible condition and needs to be completely renovated or if your rental only needs a couple of minor repairs and remodels upgrade its appearance, you'll still have work to do. Even after the initial work to make the property look enticing, you will be responsible for any issues that arise while tenants are living there. Thus, if you aren't willing and able to do some DIY work, then you might want to reconsider investing in a rental property.
Sure, you can always get a contractor to do the work for you, especially if your rental needs major renovations or repairs, but that could drain your capital very fast. Some experienced real estate investors are able to achieve this by putting together a team of extraordinary contractors, but that takes time and experience. To save money, most beginner investors do the repair work by themselves and spend some time preparing their rental property for its next tenant.
My best advice for beginner investors is to buy a rent-ready or almost-rent-ready property to mitigate the risk. Now, if you have the opportunity to get an under-valued real estate property, I'd strongly advise you to inspect everything that is pertinent to the property very well before you even make an offer. It is only after an exhaustive home inspection that you can asses how much time, money, and work it will require to get your property back into the market and into an income-producing state. After the home inspection, you can deduct the total repair cost from the after-repair value (ARV), and decide if you want to sell your property at a profit or if you'd like to hold it.
2. You'll need financing for rental property investing
It's a good idea to have your finances in line and ready to go. This will ensure that you get the property you want quickly and efficiently. Depending on where you live, the housing market can be competitive. Thus, to get the house over the competition, have your funding in place and be ready to go.
One way to get financing for a rental property is through a bank, getting a conventional mortgage. To get a conventional mortgage you will need to meet the downpayment and income requirements set by Fannie Mae and Freddie Mac. There are some pros and cons to getting a conventional mortgage through a bank. These types of loans offer long terms and low rates compared to another type of financing in the market. Yet, conventional mortgages are not for a business entity, therefore, it's going to be a personal loan, just like your home mortgage. Also, a traditional bank won't lend you if the property needs rehab. To Fix and flip these types of properties, you'll need to get a short-term hard money loan. If the bank is not a viable option or if your property needs renovations and major repairs, private hard money lenders such as Gokapital, can help close these deals faster than a traditional bank.
In addition to putting in the work on your property, you'll also need the funds to buy it. This step in the process isn't as hard to achieve as some others, and it only requires talking to a hard money lender. Typically, private hard money lenders will require a down payment from 20% to 40% based on the purchase. They will be able to get you the funds you need to invest in the property quickly regardless of your credit score.
3. It's not a Get-Rich-Quick scheme
If you've seen any shows on TV that deal with acquiring properties, you might be under the misconception that you can get rich quick from this endeavor. While there is a possibility that you can make a lot of money in real estate, it probably won't happen overnight. You have to account for how long it will take to have work done on the house, as well as how long it will take to find suitable tenants.
Once these elements have fallen into place, you can certainly have a steady stream of income. Knowing that this could take months to happen will keep your expectations in check and keep your patient through the process.
4. Location Is Everything
When it comes to real estate, it boils down to location, location, location—and that is true when it comes to investing in a rental. If you want to have a source of long-term revenue, you need to make sure your property is located in an area where people want to live. Looking for houses near schools, shopping areas or local transportation could ensure that you always have tenants.
5. Research 
The location of your rental will depend on the type of people you plan on renting it to. If you want to cater to the middle class, then you'll need to find a neighborhood that will be appealing to them. The same goes for any of the other individuals you want to help. Doing some research and knowing who you plan on renting to will help you find the best location for your property.
You'll also need to know what to include in the house to make it attractive to potential renters. Some may be looking for modern kitchens, while others will want more floor space. You won't be able to accommodate everyone's needs, but if you can tick off most of the boxes on their wish list, you will have a steady stream of income from rent.
6. Approach the process logically
It can be exciting and fun to invest in real estate but letting your emotions get the best of you could wind up costing you. Stay logical and level-headed when it comes to buying a rental. Don't be afraid to walk away from a deal if necessary. Don't get emotional, don't take anything personally, just walk away from a deal that you don't feel comfortable doing. Since your goal is to make money, you don't want to get stuck with a property that will wind up costing more than it's worth. By doing your research, this could reduce the chances of this occurring.
Finding the Best Rental
When it comes to buying a rental property, working with a real estate agent or getting advice from other professionals is often in your best interest—especially if this is your first time. This allows you to ask questions that might arise and learn from the mistakes of others. You may still run into challenging situations, but you'll at least have some guidance on the best way to handle them.
Investing in real estate has its risks, and you can either make a lot of money on the venture or lose it. Make sure to give yourself the best chance for success by knowing what you are getting into.