Awesome Websites That Let You Estimate Your Home Value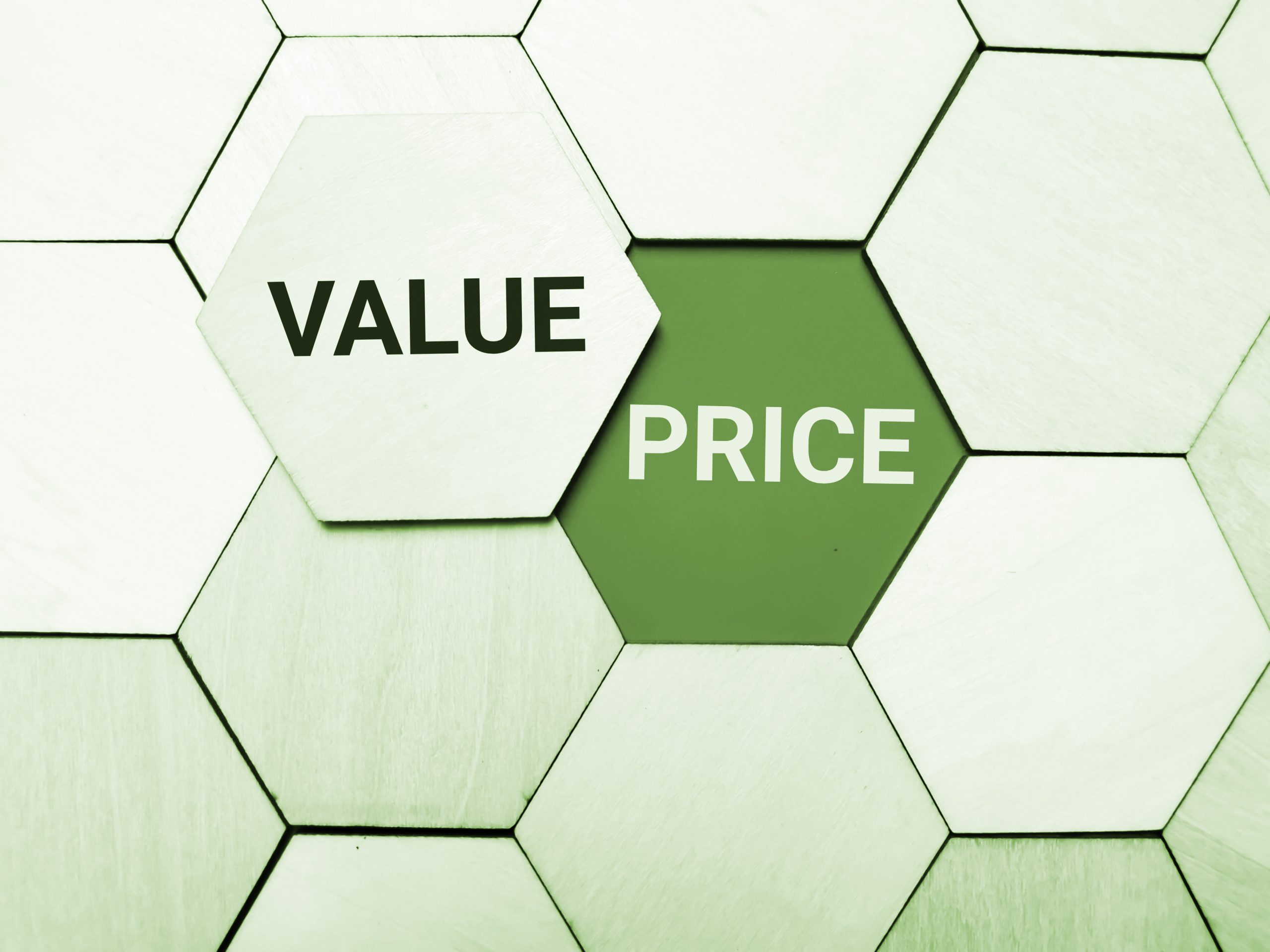 Awesome Websites That Let You Estimate Your Home Value
Do you plan to sell your home and need to determine how to place a monetary value on it? Or are you about to sell your home and want to check if the price is accurate? Then, you will need a website that lets you estimate your home's value.
A home is the largest asset for most people. If you plan to sell your home, understanding its value is critical.
Besides providing a safe and comfortable place to live, your home is critical to your financial plan. Below are some reasons your home's value matters:
Investment Value
Borrowing Power
Tax Implications
Homeowners Insurance
Estate Planning
Resell Value
You can do a mortgage refinance to pull cash out of your property, wherein the lender orders an appraisal. And someone puts a value on your home. You can also work with a realtor. This realtor finds comparable homes, and your home's ultimate value is determined by the buyer.
But if you wish to track your home's value over time, you can take advantage of different home appraisal websites. These sites will help you understand your property's value better.
How Does an Online Home Value Estimator Work?
An online home value estimator uses a comparative market analysis approach to calculate a home's possible value. This digital tool collates data from various listing services and compares recent sales. Then, it lists prices in the area.
Furthermore, the algorithm pulls information from public records, including ownership deeds, property transfers, and tax assessments. This data helps predict your home's value. But the automated valuation model does not account for renovations performed since the last purchase or refinancing data.
Top 10 Best Online Home Value Estimators
Please note that the values these online tools provide are estimates only. Plus, the results can materially differ from your home's actual worth.
But if you want to get a feel for your home's potential pricing, here are the top 10 best online home value estimators:
Zillow
Zillow is one of the most popular and biggest websites for monitoring a home's value. This digital tool has an impressive layout and ease of use. It will help find data on your property and surrounding properties, allowing you to compare your home's current value against others.
All you need to do is enter your home's value into its user-friendly interface, and you will get the Zillow-created estimate of your property's value called Zestimate. Besides determining how much your property might be worth, this online home value estimator shops for homes in your area.
How to Use Zillow:
Type in your address, and Zillow immediately lets you know your home's Zestimate.
Create an account to get regular updates on changes in your home's value.
Redfin
Redfin is another popular website among homeowners and real estate enthusiasts. This online home value estimator lets you enter a handful of details about your home and learn about:
The annual property taxes
The property's walkability
The local neighborhood
This home value estimator uses historical pricing data. It also considers market trends and real-time demand. Since the interface is intuitive, finding exactly what you are looking for is easier. If your primary concern is to close a deal quickly, Redfin can be a great starting point.
How to Use Redfin:
Enter your home address into the search bar on Redfin's homepage.
Select "See Home Estimate."
While calculating, the tool provides a breakdown of how it makes its estimates.
Trulia
Trulia works similarly to Zillow. The process of determining your home's value is also straightforward. After entering your home address, you will learn how much your property might be worth. Rather than offering a Zestimate, this one offers an average listing price for the same properties in your area.
Besides the average list price for homes in your area, Trulia offers your home's standard details like bed/bath information, lot size, and square footage. If you plan to refinance your home, this tool has a team of approved lenders.
How to Use Trulia:
Search your address on the home screen.
You will be on a page with a lot of information about your property.
You will be asked to contact Trulia for an estimate.
Real Estate ABC
Real Estate ABC is linked with Zillow to provide similar Zestimate that homeowners and real estate professionals receive. This website provides a list that includes a ton of sales data about the recent home sales within your area. While the interface is pretty simple, it needs to be updated.
Real Estate ABC lets you know how much the buyers pay whenever a home is sold down the street. Remember, recent sales are the best determinant of a home's current value. So, this data provided by the tool is priceless.
How to Use Real Estate ABC
Enter the required information in the provided fields.
You will get your home's value immediately.
The tool does not require any contact information.
It also provides up to 30 comps per home address.
Realtor.com
Realtor.com is free for everyone despite its name sounding like a place for real estate professionals. This website is famous for its detailed historical trends, providing a bigger picture of how your real estate market has evolved over the years or even months.
Moreover, this home valuator tool provides more detailed information about your home ownership that you cannot find on any other similar website. This makes the tool an invaluable resource for homeowners who want the best possible overview of their property's situation.
Besides the pricing estimate, Realtor.com also lets you find out about the following:
The property tax assessments
The median listing prices in a specific area
The local schools
The neighbor's home
How much might the neighbors be paying
How to Use Realtor.com:
Type in your home address in the search bar.
Select "Home Value."
You will get an immediate estimate.
You can also signup for an account to receive regular updates on your home's current value.
HomeGain.com
HomeGain.com might be more of a home shopping tool; it comes with widgets that let you know your home's value for free.
On the downside, you need to enter your email address to get unlimited MLS data for your area. This results in a huge mailing list.
How to Use HomeGain.com:
Follow the prompts on the homepage to determine your home's value estimate.
You will be asked to input your contact information.
The interface is great, but the tool does not provide an immediate result.
Eppraisal.com
Eppraisal.com works the same as other websites on this list, as it offers an estimate of a home's value in particular cases. Besides house pricing, this online home value estimator offers current refinancing rates, homes sold in your neighborhood, and more.
You can get valuable data with Eppraisal.com for free; you do not need to provide your email address. Please note that Eppraisal acts more as an aggregator of similar services. Plus, you cannot use it with a dedicated price estimator tool with its sources. Instead, it queries multiple home value sites and delivers a detailed report about a home's price.
This website also uses Zillow as one of its sources, providing you with a reliable estimate of your home.
How to Use Eppraisal.com:
Enter your home address in the search bar in the site's top right corner.
You will be provided with the results of your home value immediately.
You will be offered Eppraisal's estimate and Zillow's.
RE/MAX
RE/MAX is a popular and reputable real estate firm that has also offered a helpful home value estimator. The digital tool is easy and free to use. It does not require you to provide an email address to get a free home value estimate.
As mentioned, it is easy to use, where all you need to do is enter your home address, and you will get an immediate basic estimate of your property. You can also determine the surrounding properties' value using this tool. It features a color-coded, interactive map you can use to get different insights regarding property values within your area.
How to Use RE/MAX:
Enter your home address.
You will receive a basic estimate of your home.
You can contact RE/MAX for a more accurate valuation.
Chase Mortgage Services
Chase Mortgage Services also has its own home property value tool that everyone can use for free. Rather than providing an exact estimate, the website gives a price range it feels your property falls into. This digital tool is fun to play around with since it also provides an estimate of your neighborhood's home value.
Besides being free and easy to use, Chase does not require users to enter their personal data. While it does not provide the most detailed results, it is still reliable.
How to Use Chase Mortgage Services:
Enter your home address.
You will be given a range of estimates for your home's value.
You also get a list of nearby sales for comparison.
ForSaleByOwner.com
ForSaleByOwner.com was created to help homeowners market and advertise their homes in place of realtors. But also include different tools you can use to determine your property's value and situation.
For example, you can use the website's Pricing Scout tool. It is easy and free to use. After signing up, you will receive an estimated home value according to the recently sold properties within your area. You will also get a local real estate characteristics summary.
How to Use ForSaleByOwner.com:
Type in your home address in the search bar.
You will get a review, a sliding scale of your property's market value, and a list of neighborhood comps.
Online home valuation tools only provide estimations. If there are some flaws, these lie in the fact that they are just tools. Keep in mind that your home's value is in the renter or buyer. Most people weigh their decisions according to personal preferences or invisible factors that tools cannot consider.
FAQS
Q: What is the most accurate online home value estimator?
There's no definitive answer to this question because you can find many different online home value estimators on the market, each with pros and cons.
But some of the more famous options are Zillow, Redfin, and Trulia. When choosing which online home appraisal service to use to get the most accurate home value estimates, make sure to read reviews.
Q: Do real estate agents or realtors use free online home value estimators?
Realtors or real estate agents certainly do use free home valuation tools. They use these digital tools at their listing consultations to obtain a general idea of the property's worth. Then, they look at comparisons and the properties specifically. And they also get a tour of them.
Q: Are free online home appraisal websites legit and reliable?
The values these websites provide are accurate since they can access public home values. However, the issue is that they do not consider factors like the finishes (countertops and flooring), the floor plan or layout of the home, the lot a property sits on, and the home's condition.
These factors can significantly decrease or increase a home's value. For instance, suppose a home features a steeply sloping backyard. So, similar homes situated on a level lot backing up to woods will fetch more cash.
Q: Can homeowners perform a home appraisal themselves?
Yes, they can do a home appraisal themselves. But it is critical to understand that these appraisals are details and complex procedures. It is always best to leave the job to professionals. This is especially true if you are unfamiliar with the process or have less experience, which can lead to an inaccurate appraisal.
Conclusion
Using different home appraisal estimators is an excellent idea if you want to ensure an accurate overview of what you can get for your property. If you do not mind creating an account and submitting additional information here and there, you will get a comprehensive set of estimates that will help you make the right decision. But, of course, make sure to perform your own research when choosing a tool.